We are really proud and excited to announce that Teamgate has integrated with PieSync! Now you can easily sync your contacts two-way and in real time between Teamgate and other your favorite cloud apps you are using.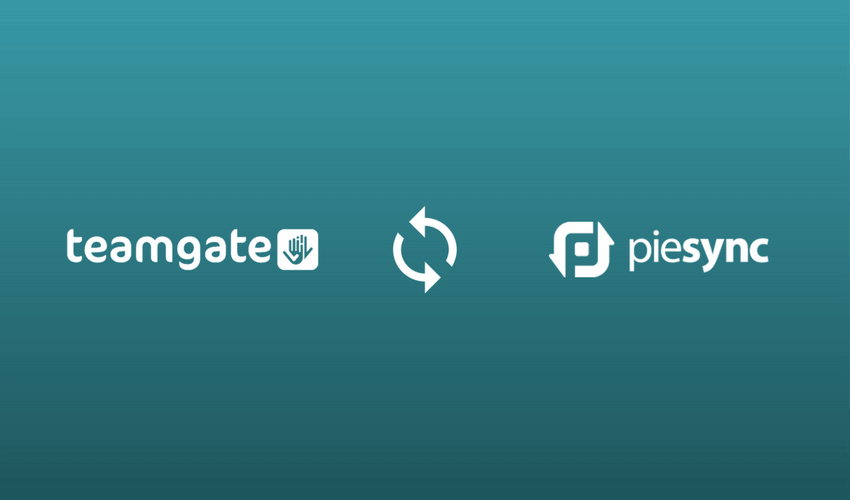 What is PieSync?
We are pretty sure you use a lot of different apps to run your business. The problem here is that they rarely natively integrate.
Well, PieSync steps right here!
PieSync works in the background and integrates your contacts two-way and in real time between your favorite cloud apps. This means you will have access to the most up to date customer or prospect information, no matter where you are or who entered the data.
Features of PieSync:
No more import/export of your contacts
Share contacts with your team
Have all contacts available on your smartphone
Save time spent on data entry
Avoid manual errors
Set it and forget it
What's Teamgate?
If you are making sales at your business, you need to create the best-optimized sales process you can and track all the communication along with your sales.
That's the spot where Teamgate steps in.
Teamgate is an inbound sales CRM for startups and SMBs to connect, research, present and close more sales. Our software has a complete CRM functionality with extensive lead scoring features. It's a full-stack solution designed to accommodate a full sales process, starting with lead generation and data collection, all the way to sales data analysis and forecasting. Teamgate is specifically designed for companies conducting active sales and constantly looking for new prospects.
With Teamgate you can:
Teamgate integrates with major Marketing and Customer service software providers like Slack CRM, Zendesk CRM, Mailchimp etc., so you can easily manage everything from one place.
How Teamgate + PieSync integration can help you?
Reduce manual data entry and accidental errors
Teamgate + PieSync integration will eliminate the need for manual contact (leads/prospects/contacts) entry across Teamgate and other cloud apps you are using. The working principle is pretty easy: once you enter new data into Teamgate it will automatically be added to your app of choice. The best thing is, there will be no more need for data import/export, because 2way sync will share your data automatically in real-time, reducing accidental errors.
Customer information shared across multiple departments
Companies usually use multiple solutions throughout different departments. Customer data can be insufficient or even lost while migrating through multiple solutions. With Teamgate + PieSync integration, departments will be able to share and work with up-to-date customer data for a maximized efficiency.
Time savings on contact management
Maximizing efficiency in the company supposed to be one of the top priorities in the company. When companies use multiple solutions for their daily activities, just entering data and navigating across takes up a big chunk of time. Teamgate's newest integration will benefit every company for significant time-saving. According to PieSync, users save up to 25 working hours per month on data management with an average of 12-16 hours saved. 
F.A.Q: What is PieSync? | How to sync contacts between Google Contacts and Teamgate using PieSync?