Voximplant integration with CRM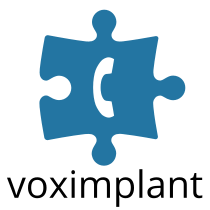 Call your Leads or Contacts directly from your browser, log these interactions and analyze them.
Voximplant integration with CRM provides telephony integration services. You can dial a number in just a few clicks without leaving your browser. Such calls are logged automatically; therefore you are able to store and access the recordings, as well as analyze the data to improve.
Try Now
How It Can Help You:
Calling in a More Convenient Way – You can make and answer your calls in Teamgate, it is a really good alternative to a mobile phone. You don't need to dial numbers, because all of them were stored in your CRM already.
Automatic Call Logging and Analysis – All calls made with Voximplant are logged automatically. Voximplant integration with CRM provides a great way to have a detailed overview of communication history. Moreover, you can analyze the collected data and identify how many calls were made, measure your sales team's efforts in reaching their goals, and determine how the number and effectiveness of the calls influence your sales results.
Store Call Data, and Improve Calling Techniques – All calls can be recorded so you have all the call data at your disposal. Sometimes audio recordings of calls can be more informative than comments, so we ensure that you can access such data. Also, calling records can become a useful tool to improve calling techniques! Use the best call examples to train your sales team.
Discover other integrations with Teamgate
Hi, I am Ilmaras, Sales Manager here at Teamgate. I am responsible for ensuring that you drive maximum value from our tool. I would like to learn more about your main goals for using the CRM solution and to tell you how other companies are using our CRM. Please fill in the form and I will get back to you ASAP.