The simply smart Sales CRM with the strength to power your success
From lead prospecting to sales closure, Teamgate CRM covers every step of the sales journey, by enhancing features which are both easy to learn, easy to use, and whose results can be analysed in real time.
Get your personal demonstration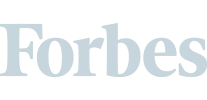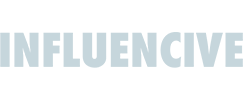 What is your experience with Sales CRM?
Beginner
I'M NEW TO SALES CRM
At first sight, Sales CRM world may look confusing. Luckily, Teamgate gathered a bunch of resources to help those new to Sales CRM to understand it better and ensure a smooth start!
Intermediate
I KNOW ENOUGH ABOUT SALES CRM TO BE ADVENTUROUS
Click here, if you are ready to learn more about Sales CRM and get to know about its added value to your business.
Expert
I know the value of CRMs – why Teamgate is the best Sales CRM for me?
Check out documentation resources to understand why Teamgate may be the best choice for you in terms of added value.
Users all over the world trust award-winning Teamgate CRM solution
[tpsscode category="30″]
If you use a CRM software package how can you be sure that you're getting the very best from its performance possibilities?
With a CRM sales process solution like Teamgate you at least have at-hand a top class customer resource management facility when you need it; put in place to solve any problems or concerns you may have. While the Teamgate solution is simple, easy-to-install and easy-to-use, you will undoubtedly have questions from time to time, that's why our dedicated customer care team are there to help you.
With the Teamgate Sales CRM, creating and managing an efficient, simple and strong sales process becomes effortless. As a web-based Sales CRM Teamgate is available whenever and wherever you need it, without the need for additional hardware or application installations.
Getting started with Teamgate CRM software for small business takes minutes; it is intelligent, simple to use, designed with the ultimate intuition in mind, and comes as the perfect CRM for small business.
To make tasks easier and simplify the whole sales pipeline process the perfect CRM should be used in conjunction with time-saving integrations like WordPress, Zapier, API's, Data Import, Linkedin Shuttle and Landing Pages.
There are a whole array of integrations to make your sales process more streamlined and more profitable; there are features like Built-In Dialer to help you manage all your voice communications, call logging to help you view all incoming and outgoing call, as well as playback of recorded calls. Teamgate also helps you to route incoming call to the relevant sales owners and to log and record any missed calls.
There are also tools to help you analyse your sales team's history and help to pinpoint any pipeline bottlenecks.
Integrations with MailChimp allows you to send marketing emails, automated messages, and targeted campaigns to your leads or contacts using custom filters, and track your campaign status directly in Teamgate Sales CRM.
In fact, every section of your sales process can be improved and made more profitable with Teamgate CRM integrations; from marketing, account management, geolocation, lead scoring, qualification optimisation, event reminders, the whole way through the sales process right up to easy-to-understand sales insights and analysis, all designed by salespeople for salespeople, to help your business expand and increase its profitability smarter, and faster.