KPIs & Sales Goals
Track and share performance indicators and business metrics with your sales reps and help them stay on the top of their game. You can easily track your sales trajectory and profitability, as well as identify loss reasons and top customers.
More about KPIs & Sales Goals
Teamgate Insights are user-friendly and enriched with useful features, such as filtering, export to Excel, quick links, summaries, and other.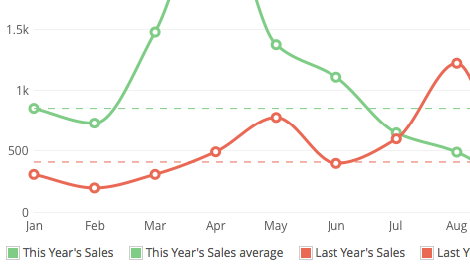 Sales Trajectory
The change in sales performance is reflected by either the whole company or a particular sales rep. You can easily determine whether your sales results are stable or difficult to control by comparing them against last year's or average results. Also, you can see who from your team is making progress and who needs to put a bit more effort.
Top Customers
A dedicated report helps to identify your top customers who bring the most profit to your business. You can see how many deals with a particular client were closed and what is their total value. This report is beneficial because you may want your top reps to appreciate the value of the return customer and nurture this relationship.
Won / Lost
It is easy to identify the loss reasons and take actions to ensure more deals are won. The Won / Lost report shows the evolution of your results and sales conversion in a selected period of time. You can analyze what is the total number of opportunities and how many of them were won. Moreover, this report is a quick way to check whether the value of won opportunities is still greater than the one of the lost ones.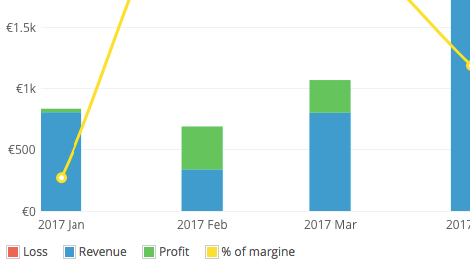 Profitability
You can easily spot how profitable your deals are and see the total profit during a selected period. In addition, it is possible to compare particular team member's profit against everyone else's results.
RUN YOUR SALES TEAM ON TEAMGATE
Your sales team deserves more than just a platform. They deserve a complete sales stack.
Hi, I am Ilmaras, Sales Manager here at Teamgate. I am responsible for ensuring that you drive maximum value from our tool. I would like to learn more about your main goals for using the CRM solution and to tell you how other companies are using our CRM. Please fill in the form and I will get back to you ASAP.