Sales Leaderboard
Your CRM's Sales leaderboard software compares all of the results – both positive, and negative – against the actual goals set for your sales team.
The leaderboard dashboard can display each individual's performance, side by side. This gives sales managers an overall view of targets being met and missed.
If you've chosen the right metrics (not just cash money) to measure your sales leaderboard, you can really help to build a team of high achievers.
In addition, a visible sales team leaderboard can promote a healthy and competitive team rivalry, keeping individuals both involved, and motivated throughout the whole sales process.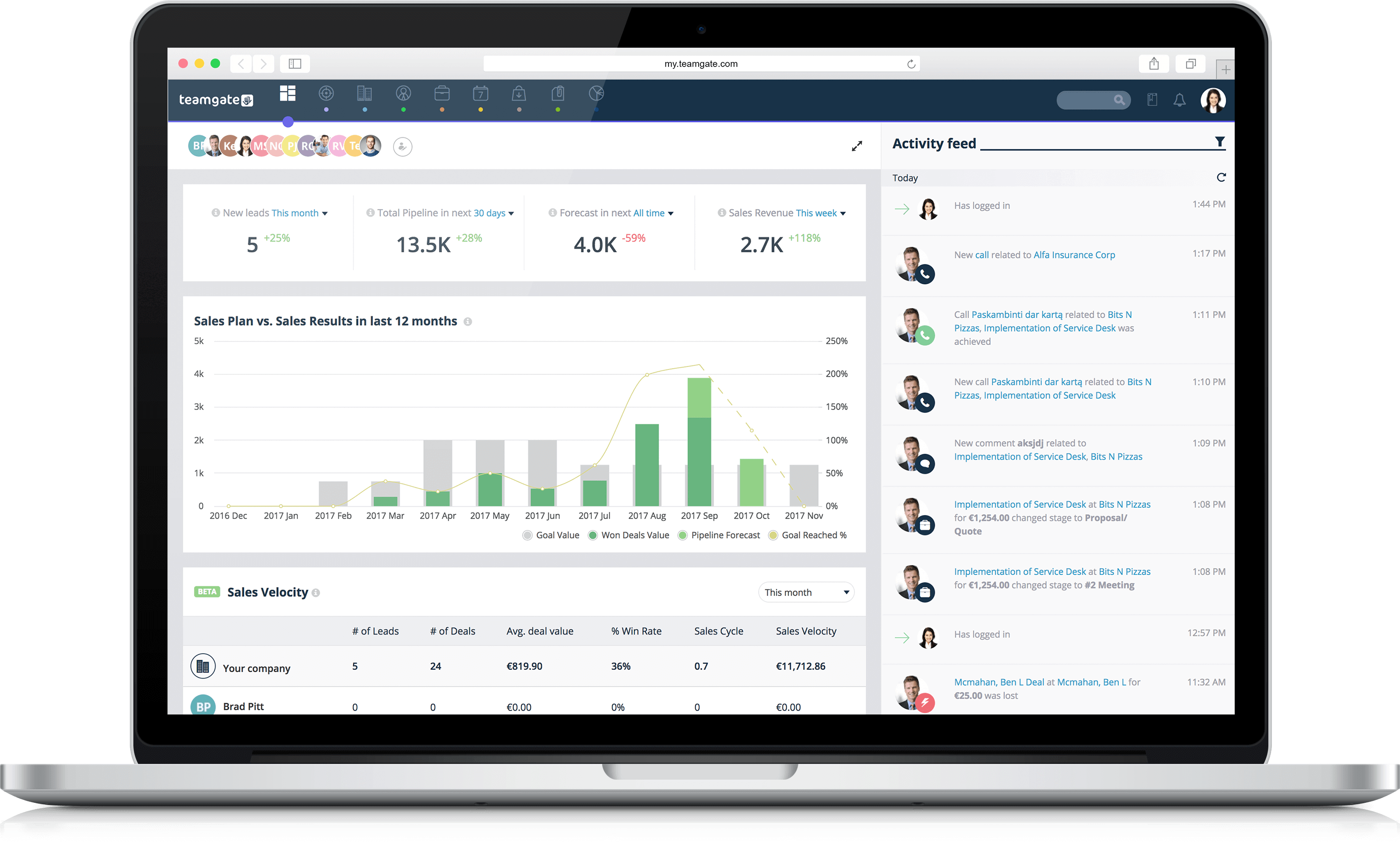 More about Sales Leaderboard
Insights, as the name suggests, allows you to see 'inside' of something. In the case of the Teamgate sales leaderboard, it's your sales performance that comes under the microscope.
With Insights you can easily picture your sales revenue in the next month, or quarter. Simple graphs and charts report on sales results, and future forecasts, and let you act, or react accordingly.
Teamgate Insights are also enriched with user-friendly features, such as filtering, export to Excel, quick links, summaries, and many more functions designed to strengthen, and reinforce your sales strategy.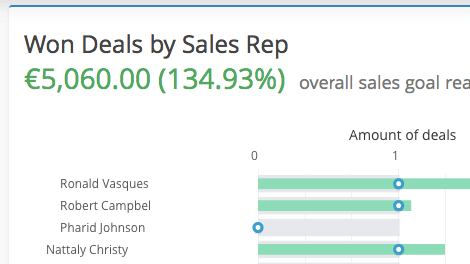 Won Deals
Knowing your won-deals figure is a valuable insight to have access to. Knowing your won-deals, against set goals, is even better. Using your sales leaderboard – in conjunction with insights – you can match the deals with the figures involved. With the won-deals report compare the performance of your team members and use the figures, and insights, to motivate and encourage your sales team and boost healthy competition.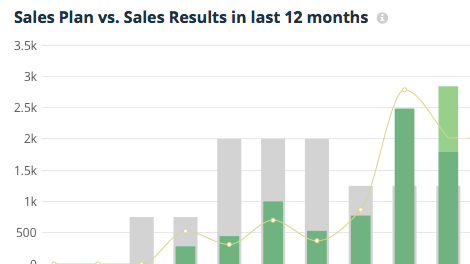 Sales Dashboard
The dashboard of your sales leaderboard is the window to your whole sales process.
With insightful views of sales performance – over given time periods – team and individual sales performance comparisons can be made and analysed with greater clarity. Week on week, and month on month, sales performance insights are acute indicators of the health of your sales strategy. Top reasons for lost deals and prolonged sales time-frames also allow sales managers to adjust their sales strategy accordingly.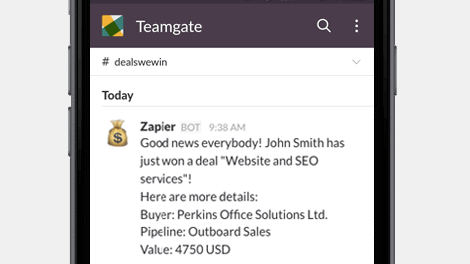 Integration with Slack
By integrating your sales CRM with Slack, it's easy to share good news and motivate your entire team. Won deals and new opportunities can be shared amongst team members, and even help to inspire others. The Teamgate Slack integration actively promotes improved team communication, allows for the sharing of news, ideas, social events, and a host of other information. If your team are talking to each other, then that's got to be good for everyone.
Manage your sales team smarter – Sign up for a FREE TRIAL today
No credit card necessary
Hi, I am Ilmaras, Sales Manager here at Teamgate. I am responsible for ensuring that you drive maximum value from our tool. I would like to learn more about your main goals for using the CRM solution and to tell you how other companies are using our CRM. Please fill in the form and I will get back to you ASAP.