[rev_slider_vc alias="tour-crm-software"]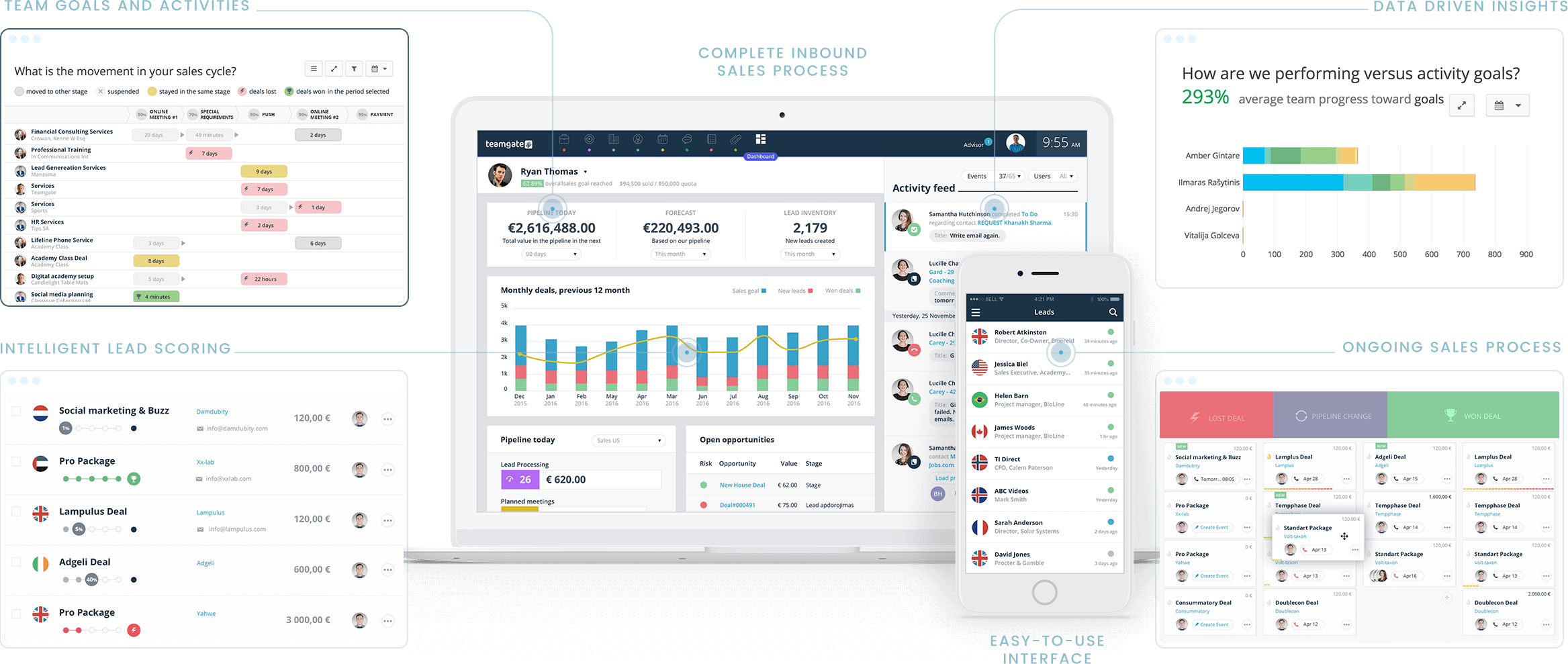 Customer Relationship Management (CRM) is a web-based software solution designed to integrate all aspects of your relationship with your customers, and prospective customers. This CRM software definition only scratches the surface of the benefits at hand. So, let's take a closer look.
Simply and quickly manage all sectors of your sales process; from marketing, to lead generation, to first contact, and the ultimate qualification and conversion to satisfied customer.
On this journey your sales CRM software can help interact with potential clients, store and classify all contact details – including easily importing data from external sources – keep track of all interactions via email, online, telephone, and keep all associated files in one manageable space.
Top CRM software allows you to manage your sales team smarter and more efficiently, and uses all collected information to offer you in-depth insights, analysis, pain-points, and forecasts, for a more productive and profitable future.
Throughout integrated CRM solutions with third-party providers the efficiency and flexibility of your sales CRM software is supercharged with a host of powerful tools to help make every step of your sales strategy simple, accurate, efficient, smart, recordable, mobile, traceable, and ultimately, successful.
Plus, your online CRM software is fully mobile, allowing you to take all customer information, updates, communication history, financial accounts, and sales history with you, wherever you go.
MORE THAN A CONTACTS' DATABASE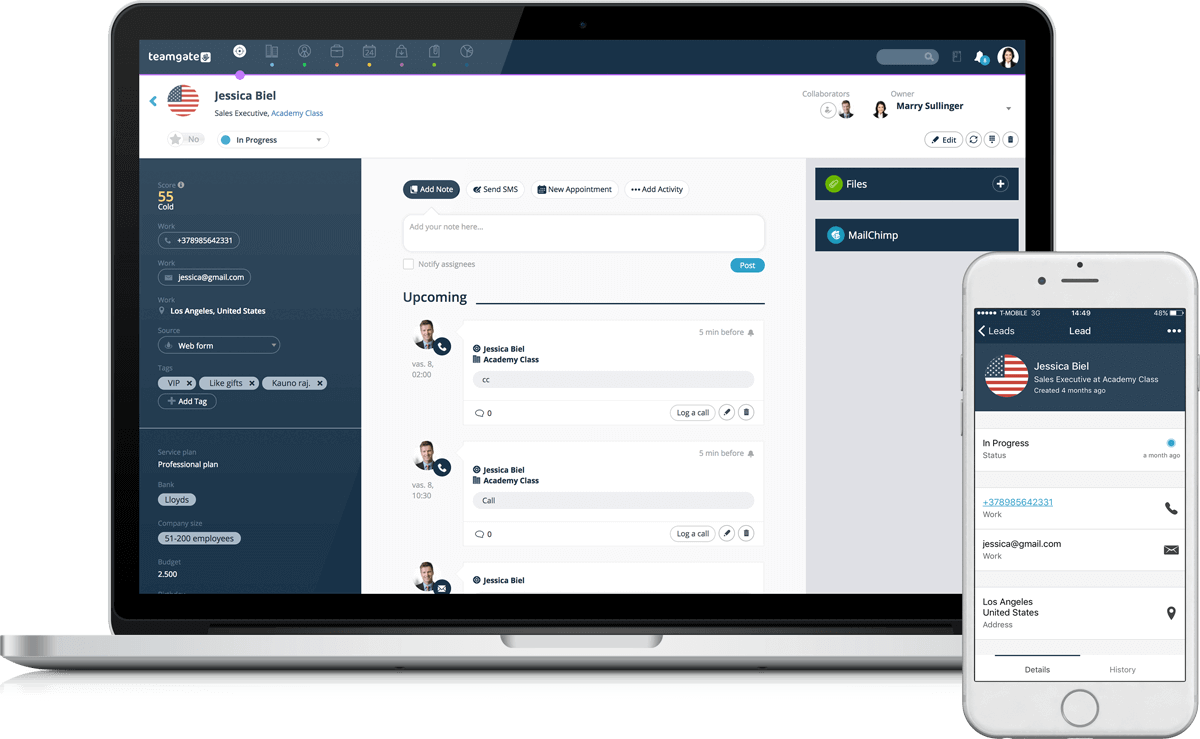 Don't think of your Sales CRM software as a mere database, or as a means of contact management, it's far more than that, by a long shot. Your CRM contact management features are vital to creating superior connections with your customers, and managing every aspect of your history, communications, events coordination, and sales process.
The data entered and stored in your CRM sales software is a fountain of knowledge allowing you to fully understand the complete health of your sales team, your market position, your customers, plus it allows you to forecast for the future by means of in-depth analysis features. As more than just a contacts database your online CRM software offers you a wide range of filtering features to allow for smarter, faster searches. It lets you reach out to qualified prospects through the whole sales process via a range of tools, such as; SmartDialer, Mailchimp, follow-up reminders, event management, and more. Also, by segmenting your contacts through various categories, you can far easier manage, and target specific groups. Global search facilities make finding and accessing contacts throughout your entire contact management database. But, remember, your Sales CRM is more than a software package or a data bank, your Sales CRM is a complete mind-set which allows you and your sales team to work smarter to achieve your end goals – sales.
With a host of highly useful CRM software solutions, you get to choose how wisely you use it. Quality CRM software solutions come with a range of purposely designed tools to handle almost every sales situation, from lead management to customer success management. Teamgate CRM lets your team gather the intelligence necessary for your complete sales journey; understanding your customers' needs, habits, likes and pain points, and to use this knowledge to steer your sales process smarter and more profitably. A really effective Sales CRM manages every detail from your contacts, leads and sales pipeline, along with intuitive analysis and reporting to drive your business forward. Software CRM solutions are a vitally important part of your complete sales outfit – when you can't be in the office, take your office with you.
It should effectively manage:
Every segment of your B2B and B2C transactions

Your leads and sales pipeline

Your analysis, reports, and forecasts

Your meetings, calls, tasks, accomplishments, team targets, and goals

Your and your team's calendars, activities and to-do lists
CUSTOM FIELDS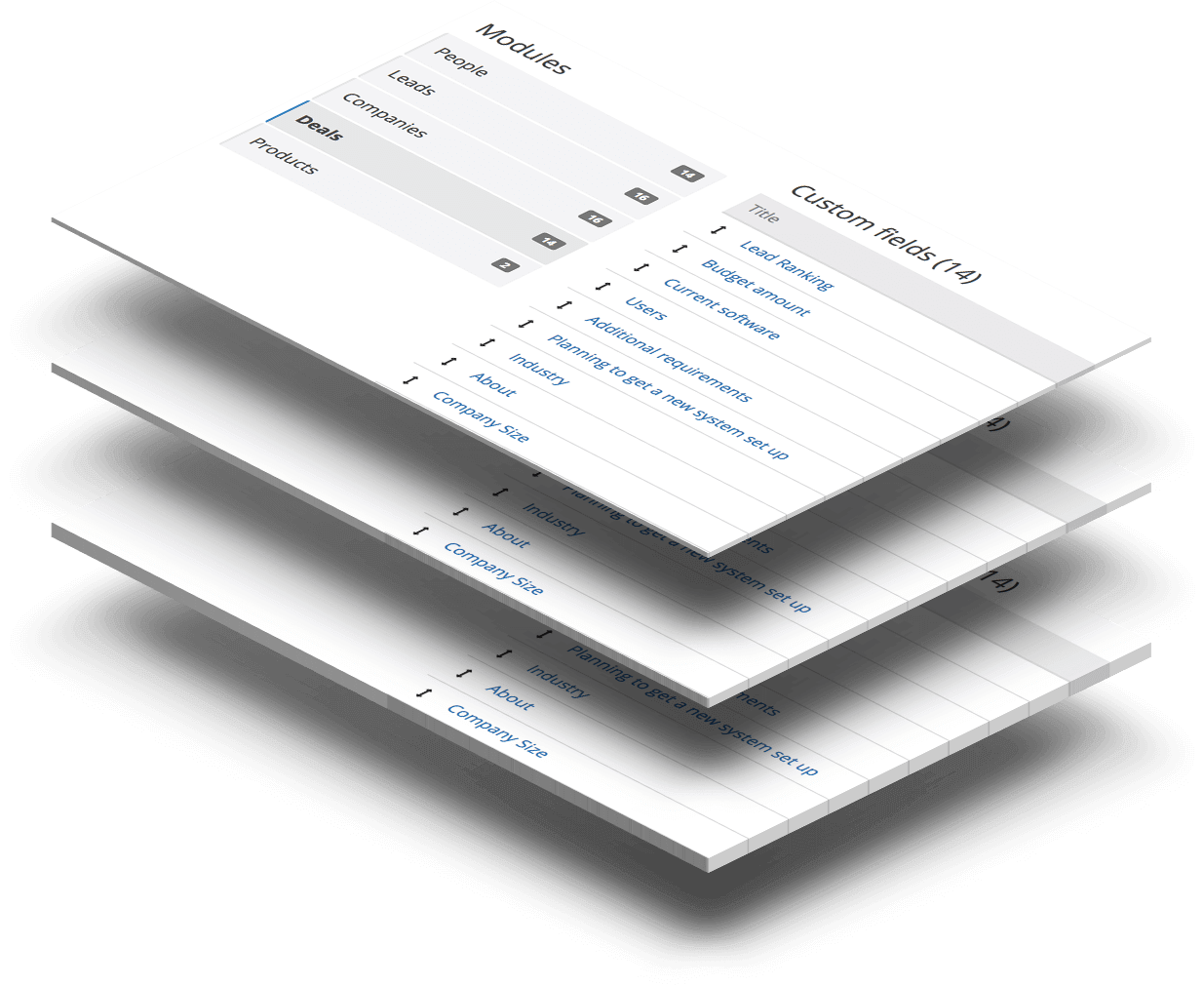 The smarter you can track your leads, the better it is, ultimately, for your sales prospects, companies and people. Teamgate customisable fields help you to manage and sort all of the information you need to track those leads far more easily.
It is possible to create custom fields which are then applied to all leads. Each lead may include specific and customised information, such as product or service, budget, company department, individual requirements, etc. You may then edit these custom fields further, as required. Also, with these custom fields it is possible to use additional filtering options, to further refine the search.
In People – You can track not just business details but personal notes such as birthdays, hobbies, special interests etc. allowing you to interact in a more meaningful and fulfilling manner with your clients.

In Companies – you may add information such as: industry, company size, company profile, contract expiration date, possible upsell and etc.

In Leads – Keep tabs on your leads; who your competitors are, know their service or product, the number of potential users, their budgets, and their company profile.

In Deals – Products or services they are interested in, their budget, decision making process (time-range), competitors, additional requirements etc.

FILTERING
Smart filtering of your data allows you to search your contacts using both the inbuilt CRM software system filters and customisable filters.
Find your contacts, leads, lost leads and prospects using filters such as Industry, lead ownership, city, country, or the length of time since you've been in contact. You may choose to add your own customisable search fields such as; budget, product, service, or special offers.
Along with this hugely valuable resource, filtering in combination with 'custom field mapping' in leads, lets you convert information and custom fields to your deals without having to re-enter data.
Because sales teams typically deal with vast amounts of information, powerful CRM filters are a must. A CRM which gives you the ability to filter all your lists, including contacts, companies, people, leads, deals, and all associated files, is a powerful feature which saves you time, and greatly simplifies the whole search process.
OWNERS AND COLLABORATORS
'Owner' refers to the sales team member responsible for dealing with a lead, client or deal. The owner may also include one, or several collaborators, ensuring that all members are kept fully involved in the sales loop. Other departments or team members may also be added as collaborators; i.e. accounts for tracking payments etc., customer success managers to deal with any concerns or queries, or delivery and logistics departments.


SMART CRM ESSENTIALS
AUTOFILL DATA
The Autofill Data function adds immense value to the process of lead data capture. There are two ways in which Teamgate can grab data automatically:
Teamgate Shuttle – Data is grabbed from within Linkedin and automatically filled for new leads.

WordPress Forms – As soon as WordPress Forms are implemented on your landing page each new data entry will automatically create and lead and import all the provided information.
DUPLICATES PREVENTION
CRM software companies have identified that duplication of information is the bane of sales teams' lives. Teamgate's Sales CRM automatically recognises duplicate leads, companies people, email addresses, telephone numbers, VAT details and company codes and allows to react accordingly. This function is of enormous value when working with large sales teams and preventing the duplication of information and the confusion which goes with it. It can also prevent duplicate calls and contacts being made, which can be detrimental to good customer relationship management. Any remedy which ensures the elimination of database duplicates should be a must among the CRM tools of every sales team.


MAPS INTEGRATION
The Teamgate sales CRM is fully integrated with OpenStreetMap and can display the geographic locations of leads, clients and sales opportunities. This function may also be filtered to search for your contacts using these and other categories. You may view all data from geographic locations and follow up on any further actions, this is a highly valuable function for logistics managers and logistic companies, and also to mobile sales teams and international sales teams. Mobile sales reps can now plan their journeys and client visits making the most effective use of their time.
EASY START WITH NEW CRM
DATA IMPORT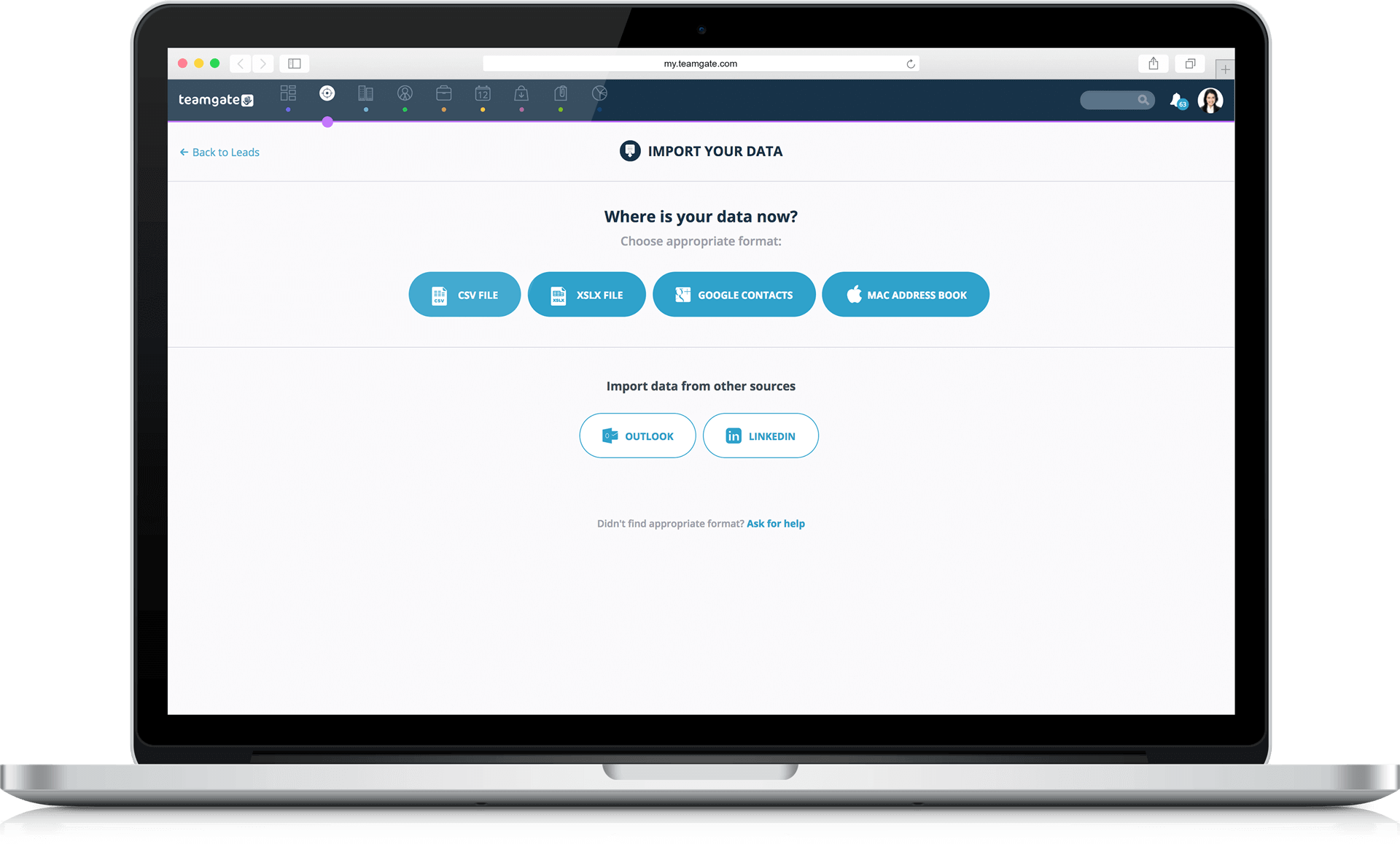 CRM data import – the migration of data from one source to another – is a constant in the work of sales teams, most notably during the process of lead gathering.
The great news is that data may be imported directly into your Teamgate Sales CRM from a host of external file types. The Teamgate data import feature allows you to easily import a client/cold-call database from sources such as, XLSX, CSV, vCARD files, or other third party applications such as Linkedin, Outlook, Mac Address Book, and Google Contacts.  
For more automatic workflow we recommend that you benefit for our WordPress Form and the API in order to drive leads from 'Contact Us/Query Forms' – found on our website – direct to Teamgate Leads section.
Sales teams can also import cold-call lists directly to the leads section, and existing clients may be imported to the companies section. In case of any problems the import may be cancelled for up to 48 hours after the action has been completed.

WHY IT'S IMPORTANT
The most important features of the Teamgate Sales CRM over other CRM software programs are as follows:
CRUCIAL WHEN STARTING WITH NEW CRM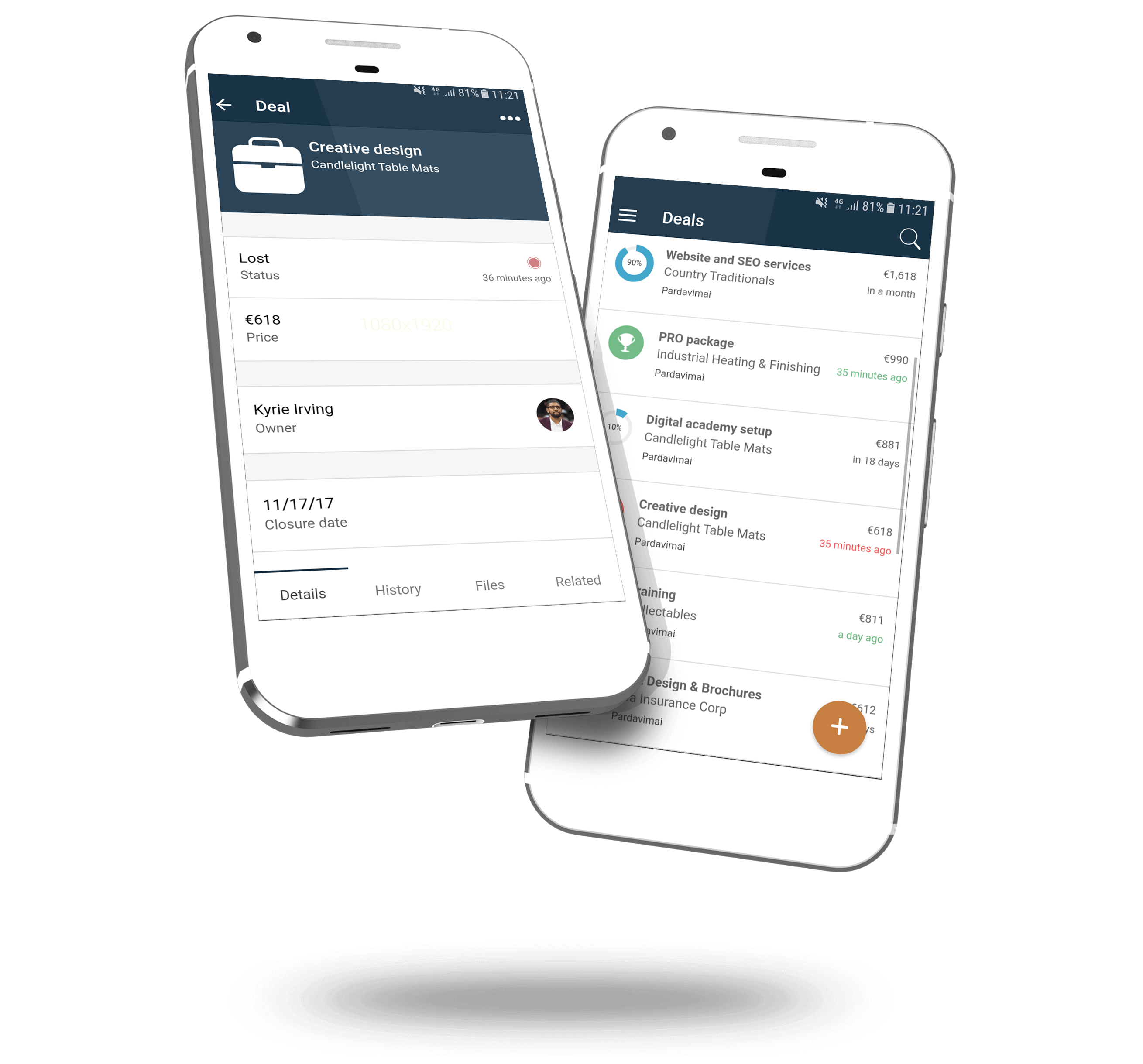 Change is always difficult, so, it's vital to get that change right first time. When choosing the correct CRM software programme there are several factors you will need to consider, but the most important one is how your sales team will react to such change. Will they be ready, and willing to onboard the new technology or will their resistance be a factor in your decision? The easiest way to win your team over is by choosing the right CRM, and Teamgate is just that CRM for you.
Firstly, Teamgate is super easy to set up and get started; and with the best customer support team out there Teamgate will be with you every step of the journey. Once you've set up your new CRM and commence importing data you'll immediately realise that you've made the right decision. With its fully customisable interface your team will source, collect, store and share data easily and intuitively, and watch your sales grow. Teamgate Sales CRM is fully mobile – on both iOS and Android – and can go where your sales team go. Every lead or deal allows your sales team to collaborate and share data; such as notes, files, communication history, geographic location, and other vital nuggets of information to progress every deal through your sales pipeline.

INTUITIVE NAVIGATION
Nobody wants to work with software that's difficult to get to grips with, especially the members of a busy sales team. The Teamgate Sales CRM software is designed intuitively to ensure that the user interface experience is seamless, simple, and rewards the user with time-saving solutions. That intuition in design allows the user to move from one file section to the next in logical, and ordered steps, without the guesswork. It's almost as if Teamgate can read your mind and what you need to do next throughout your whole sales process.
In addition to its ease of navigation and intuitive interface, the Teamgate sales CRM takes all the valuable information you've input, analyses it, and reports back on the health of your sales pipeline, the steps which need to be taken, and forecasts for the future.
AWARDS – EXCEPTIONAL CUSTOMER SUPPORT AND MORE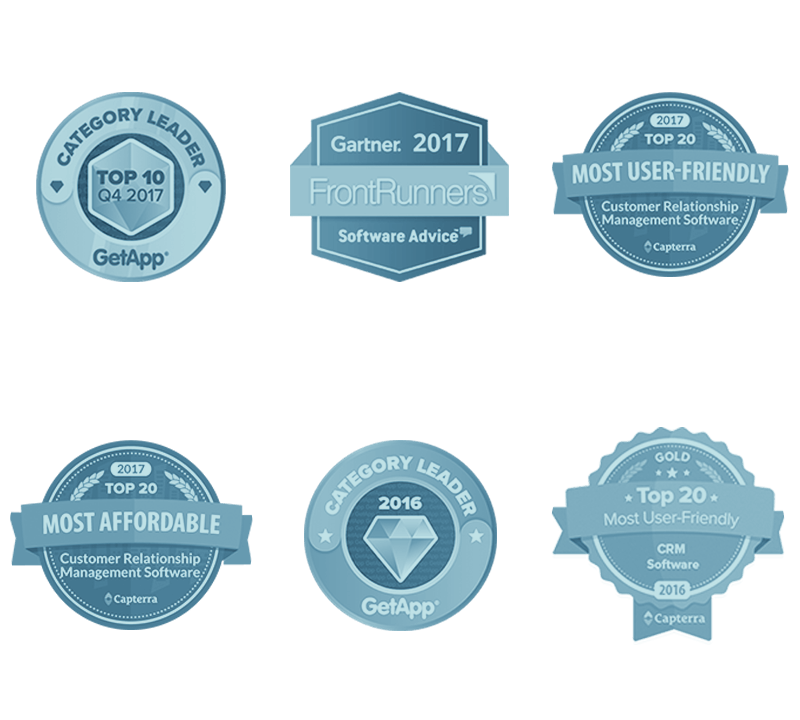 Exceptional Customer Support Award (2015) – Teamgate were honoured to receive this award 'for offering an exceptionally high quality level of customer support'. Financeonline.com, the hosts of this significant award, also noted; 'This award was granted to Teamgate for offering exceptionally high quality level of customer support. We evaluated the quality of feedback and response time we would get by sending queries to the vendor. Vendor support was found to be very responsive–we got a reply on the same day–with concise and clear explanations on how we could solve our problem. Likewise, vendor support was proactive in giving us a complete product tutorial in case we encounter other problems. Current Teamgate users are expressing their positive experience with the software across various B2B review platforms and social media. We believe future customers of Teamgate will also get the same quality support; thus, we decided to grant the Best Customer Support award to Teamgate.'
In addition to exceptional customer support, the well-known software marketplace, Capterra.com – which helps businesses to find and connect with the best software worldwide – declared that Teamgate has earned the NUMBER 1 spot in the 'Top 20 Most User-Friendly CRM Software report' (2017).
The industry's  preeminent business app discovery platform GetApp.com ranked Teamgate as the No.4 best CRM in the marketplace in their Q.4 2017 rankings, noting; 'Teamgate received strong scores of 19 for its security features, 16 for its media presence, and a 14 for its user reviews [which] contributed to its overall score of 77, solidifying Teamgate's spot as one of the leading CRM solutions in the cloud.'
Manage your sales time smarter – Sign up for your FREE TRIAL today
No credit card necessary
Hi, I am Mindaugas, Director of Sales here at Teamgate. I am responsible for ensuring that you drive maximum value from our tool. I would like to learn more about your main goals for using the CRM solution and to tell you how other companies are using our CRM and increasing their sales performance. Please fill in the form and I will get back to you ASAP.