An Inbound Sales CRM for fast growth service businesses.
Award winning for it's ease of use, Teamgate is the only sales CRM for fast-growth service businesses to connect, research, present, and close their inbound leads – with a guaranteed increase in success rate.
Request a demo Try teamgate risk free
Trusted by thousands of satisfied customers.


"Having tried a few CRM tools before Teamgate grabbed my attention with its clean interface.The flexibility in adding fields to the dataset is essential and works great as a fact that you guys have changed the infinite scroll to pagination & my sales person is happy & doesn't require my help"



We are using Teamgate since our company establishment. We also recommend Teamgate for our clients as the best tool to plan and manage the entire sales process.



"The successful and reliable business requires the same partner. We are happy that Teamgate helped to speed and simplify our sales process and the dissemination of information in our company."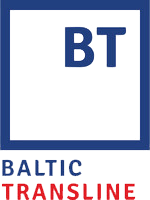 "The more and more we feel that this tool not only helps manage the sales more efficiently, but also quicker, from any place in the world.Teamgate has become an indispensable tool for daily work."



"Teamgate helps manage our sales pipeline effectively, build prosperous customer relationships more easily & have smart reports to gain quick insights. This information is invaluable."



"Teamgate seems to be very intuitive and easy to use. Sales Pipeline view is even better than the one of Pipedrive's. That's really an important part of any serious CRM nowadays. And your tagging functionality is more flexible than Agile CRM's."