LinkedIn Shuttle
Simple and useful tool to automatically import LinkedIn contacts directly into your Teamgate account.
Get LinkedIn Shuttle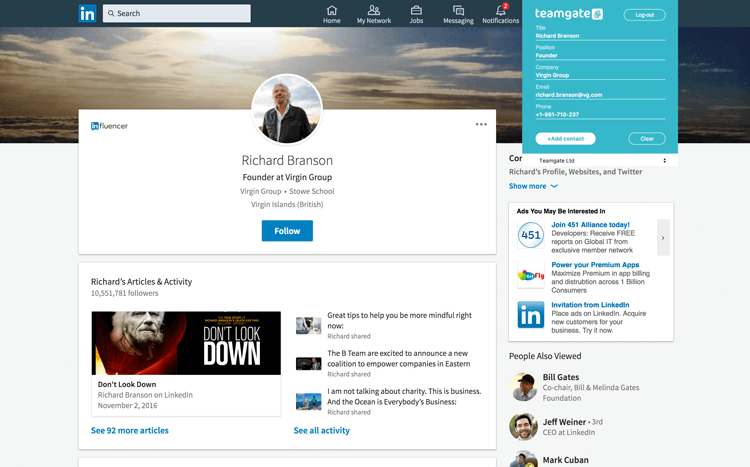 No More Manual Data Entry
This tool allows you to eliminate one of the most time-consuming processes in a Sales CRM – manual data entry. In just one click you can create a new lead or contact using the data taken from a LinkedIn profile, e.g. name, position, company, email address, and, if available, even a phone number.
Easily import LinkedIn contacts directly into your Teamgate account. Add Teamgate Shuttle from Google Chrome Web Store.
Manage your sales time smarter – Sign up for your FREE TRIAL today
No credit card necessary
Hi, I am Ilmaras, Sales Manager here at Teamgate. I am responsible for ensuring that you drive maximum value from our tool. I would like to learn more about your main goals for using the CRM solution and to tell you how other companies are using our CRM. Please fill in the form and I will get back to you ASAP.