Reach anyone in the world in less than a minute
SmartDialer™ enables you to make calls directly from Teamgate. No more wasting time with external programs or VoIP phones. Drive your call-making throughput through the roof with this fantastic native feature. Our SmartDialer™ ensures that you will get a great calling experience. Spend less time dialing or searching for phone numbers, and more time closing deals with SmartDialer™.
Here's how it can help you sell more
Incoming and outgoing calls
Make and receive calls directly through Teamgate's Sales CRM effortlessly. SmartDialer enables you to make local, nationwide, or long-distance calls with only a few clicks. Enjoy a top quality and supremely efficient calling experience without the need of external service providers.
Recording
SmartDialer allows you to record and playback your calls in a reliable, simple and secure way. It is an effective means of improving employee performance and productivity, while monitoring real business conversations. Hearing first-hand how sales and support teams relate to leads, deals or clients is a priceless and intelligent resource for evaluation, coaching and improvement.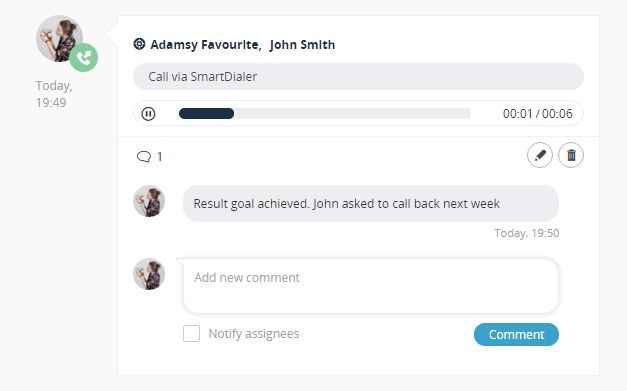 Routing
SmartDialer's interactive routing will make your communication experience a more positive one. Every inbound call will be assigned and rerouted directly to the owner of the contact, nobody else. Any missed calls will be shown in your history allowing you to call back right away or leave a message or comment, ensuring that contacts remain contacts.
Calling Scripts
Make a short and focused pitch while making cold calls. Create a script for outbound calls and keep on-point. Deliver your message quickly and ask your prospect key questions. By grabbing your contact's attention with prepared questions you will be sure to have more valuable conversations and increase prospects in your pipeline.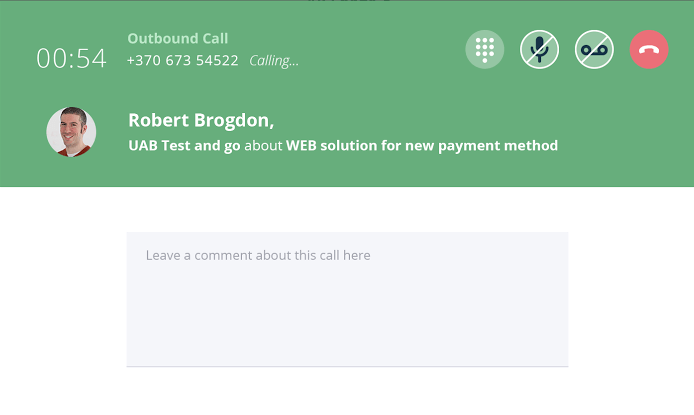 MANAGE YOUR SALES TEAM WITH TEAMGATE
Your sales team deserves more than just a platform – They deserve a complete sales stack.
Hi, I am Ilmaras, Sales Manager here at Teamgate. I am responsible for ensuring that you drive maximum value from our tool. I would like to learn more about your main goals for using the CRM solution and to tell you how other companies are using our CRM. Please fill in the form and I will get back to you ASAP.