Geolocation
Teamgate lets you easily track all of your leads, deals or customers with real-time geolocation software, OpenStreeMaps. Accurately pinpoint the location of your contacts instantly, map your journey there, and with the help of CRM geolocation analyse the locations where most of your leads and contacts are located. This is direct integration with Teamgate sales CRM allowing to get tracking instantly.
Try Now
Seeing a Big Picture
With Teamgate CRM geolocation integration you are equipped to get an overview of where your contacts are located. Use your CRM map when you need to plan sales meetings, and plan the best routes to get you there. This really handy geolocation addition to your sales CRM helps you plan multiple meetings in the same area and utilise your time smarter.
Automatic Coordinates
Can't locate your customer's address? Don't worry, we've got it covered. Never again miss an appointment when you're on the road using the Teamgate geolocation integration feature. Instantly identify coordinates automatically with OpenStreetMap, directly in your CRM map function. Finding the location of your customer has never been easier and all in one convenient place.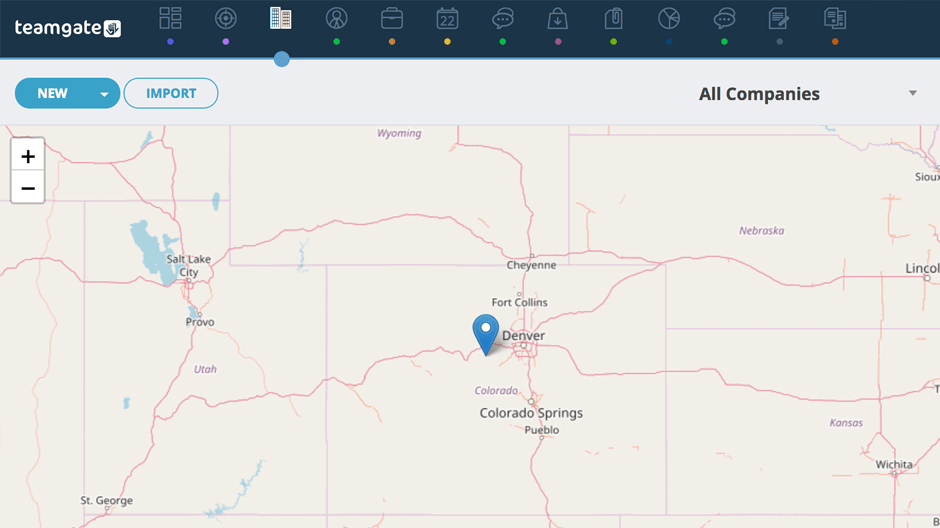 Contacts on the Map
Teamgate OpenStreetMaps integration combine to help you understand your bigger sales picture. Directly from your Teamgate sales CRM software zoom in on the map to see where your leads and customers are located. This great geolocation information can help you analyse and plan future marketing activities based on location, season, local events, etc. Plus, with the help of Teamgate CRM filters, quickly find contacts located in any particular areas which you've tagged in your contact list.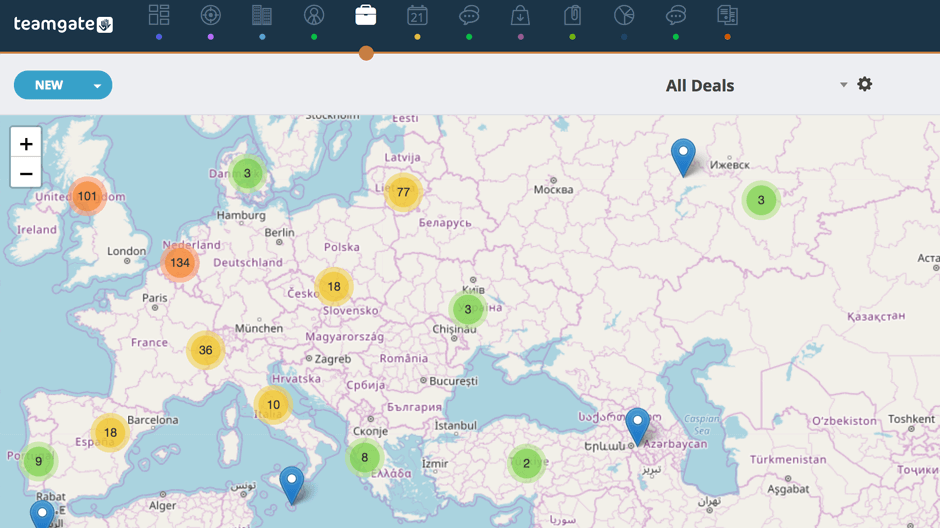 Deals on the Map
See you sales in figures and in geography. With Teamgate and CEM geolocation discover which geographic locations have the most closed deals, the size of the deals, and any other relevant connections to help you sell more productively. This will help you build a 'heat-map' of areas which are more profitable than others and to focus your attention on these areas.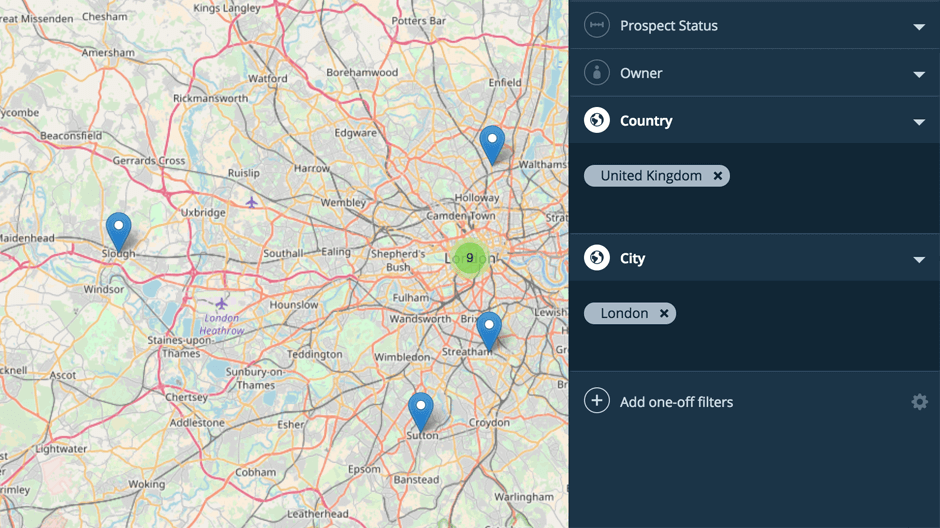 Filtering by Location
One of the Teamgate sales software's great features is customer filtering. By applying the correct filters – such as geographic locations – you concentrate and focus your sales and marketing efforts on particular groups in terms of geolocation.
Manage your sales time smarter – Sign up for your FREE TRIAL today
No credit card necessary
Hi, I am Mindaugas, Director of Sales here at Teamgate. I am responsible for ensuring that you drive maximum value from our tool. I would like to learn more about your main goals for using the CRM solution and to tell you how other companies are using our CRM and increasing their sales performance. Please fill in the form and I will get back to you ASAP.