Global CRM Search
The global smart search solution lets you do a cross-section search and instantly see all the results associated with any keyword. Performing a Teamgate CRM search you can find specific information from within any part of the CRM, plus you can refine the results if you know where the information should/might be located.
Try Now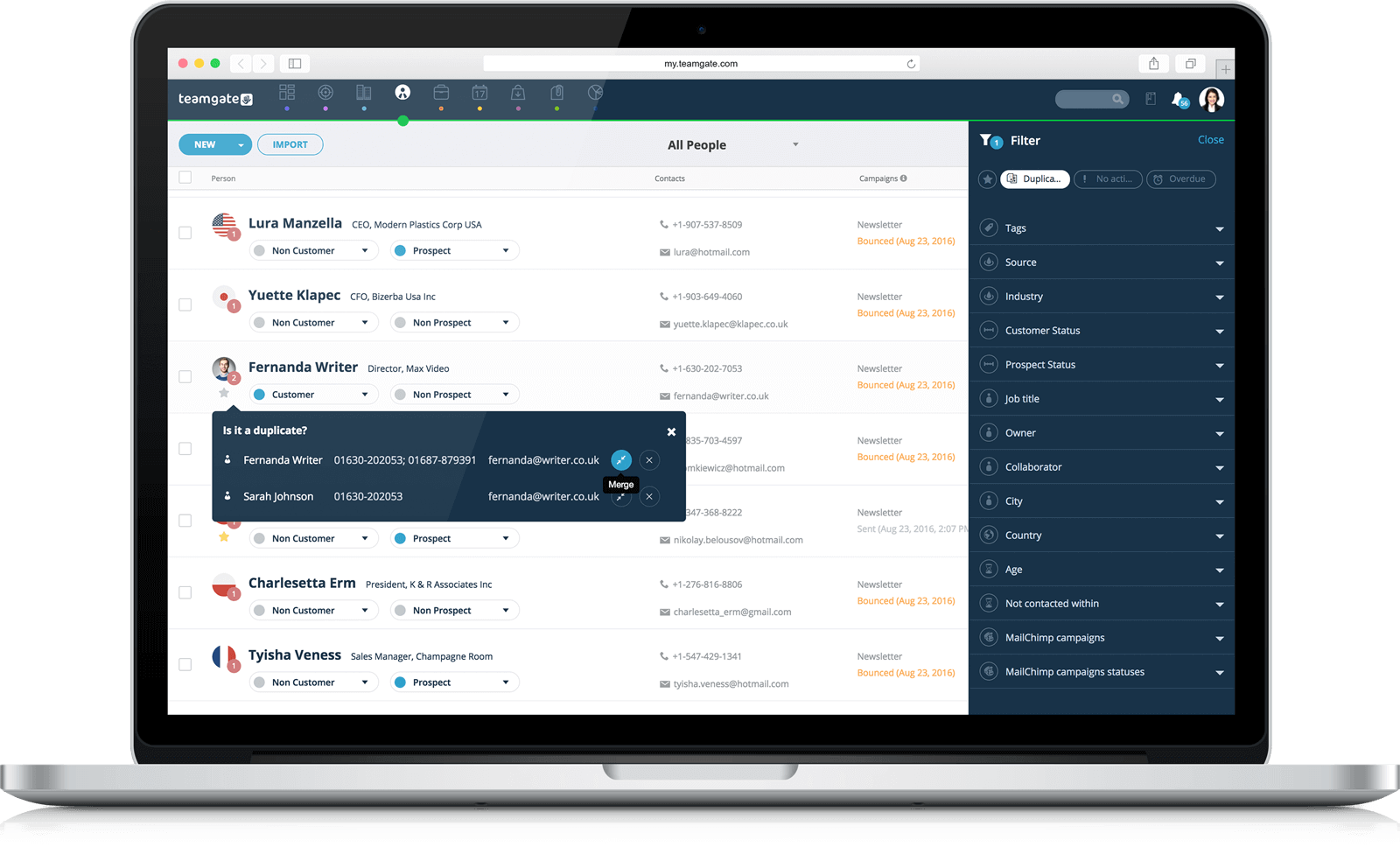 Find What You Need Faster
A CRM search looks like a daunting task with so much information to trawl through. Thanks to Smart Search Solution, you can find necessary information across Teamgate quickly and easily. When you want to search CRM files for particular information, Teamgate filters allow you to greatly enhance your search options, and results.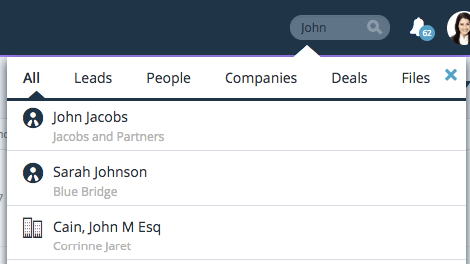 List of Search Results
Global Smart Search allows finding entries across Teamgate. You only need to enter a keyword, or its fragment in your CRM search, and you can see the list of results, which includes leads, contacts, companies, files, deals, etc. You can search by name, phone number, email, and more.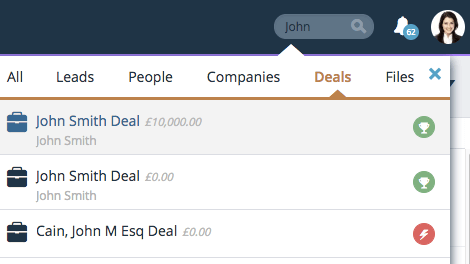 Search Results by Module
When you search CRM files for the information you want, all data results are arranged in tabs. Therefore, if you know exactly what you're looking for; a company; a location; you can do it faster by looking at specific tabs only.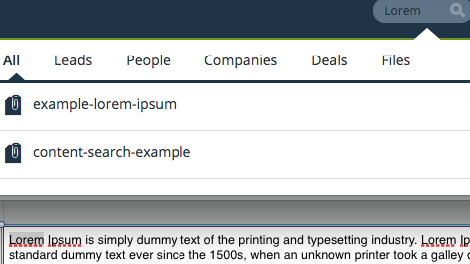 File Search
In addition to searching for database entries among your leads, people, companies, and deals, you can also search for attached files, e.g. .PDF, .DOC, .CSV, and and other file types, which are returned as additional information.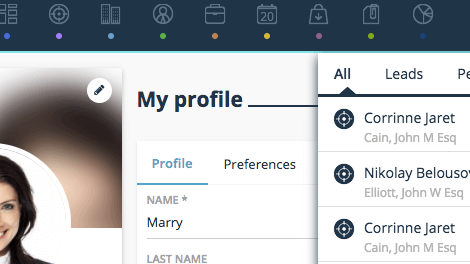 Cross-section Search
You can conveniently use Global Smart Search from any section of your Teamgate sales CRM; i.e. any section, inside any contact card, or even in the settings page. If you need to search CRM data, you can easily do it from anywhere.
Manage your sales time smarter – Sign up for your FREE TRIAL today
No credit card required
Hi, I am Mindaugas, Director of Sales here at Teamgate. I am responsible for ensuring that you drive maximum value from our tool. I would like to learn more about your main goals for using the CRM solution and to tell you how other companies are using our CRM and increasing their sales performance. Please fill in the form and I will get back to you ASAP.