This article offers practical strategies for tracking your offline marketing efforts using a customer relationship management (CRM) program. You'll learn five key methods to monitor offline campaigns such as custom landing pages, unique discount codes, event tracking, direct mail engagement, and cold call monitoring.
Key Takeaways:
Creating custom landing pages for offline campaigns and implementing QR codes can help monitor the number of visits and conversions.
Unique discount codes used in print ads or direct mailers can be tracked through CRM to measure customer response.
CRM software can assist with event tracking, enabling businesses to create campaigns, track URLs, and subsequently retarget customers.
Direct mail marketing can be automated and tracked through CRM tools, allowing businesses to monitor response rates and craft targeted campaigns.
Integration of unique phone numbers into CRM can facilitate the tracking of cold calls, aiding in the determination of conversion-driving sources.
A survey found that 40% of online shoppers are influenced by offline marketing campaigns when making a purchase. In a saturated online marketplace, businesses should not forget that offline campaigns are still a viable option. 
Many marketers use offline channels like billboards, newspapers, magazines, and direct mailers as part of their marketing strategy.
Tracking and collecting data from these campaigns is crucial for attaining success. 
Using a comprehensive customer relationship management (CRM) program allows businesses to track lead management, sales journey, customer success management, and more. Businesses can easily integrate their offline marketing channels into a CRM software to track their performance.
We will discuss five ways to track offline marketing efforts using CRM solutions. 
5 ways to track offline marketing campaigns using CRM 
Creating customized landing pages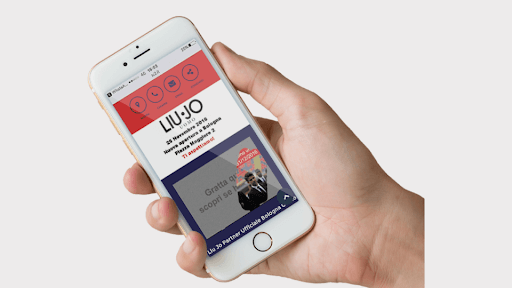 Sending offline traffic to a custom landing page is a popular way to track offline campaigns.
A custom landing page set up for your campaign allows you to focus on your advertisement's main goal and target it towards a specific audience. In addition, businesses can also monitor the number of page visits.
The promotional URLs of the custom landing pages usually go on offline materials like billboards, flyers, and brochures. 
Design and launch professi-looking landing pages customized to your business needs using templates from the built-in library that are proven to convert and easy to build ground up. 
Display personalized CTAs, content, and forms for every visitor to improve the performance of your landing pages and provide customers with the best experience possible. 
As an alternative to the URL or a unique domain printed on offline materials, businesses can create QR Codes with logos. QR Codes will relieve customers of the errors while typing the URL and redirect customers to landing pages smoothly.
Adding unique discount codes 
Including discount codes on print ads and direct mails are a great way to incentivize customers to purchase your products. But, how to measure the number of people that actually used the discount code?
CRM software can help track discount codes by using analytics to segment customer profilings, measuring and tracking escalation, and predictive modeling. Some platforms can also generate discount codes and help them to integrate directly into the software. 
Businesses can even create specific discount codes and measure each customer's response to the outreach. 
CRMs for event tracking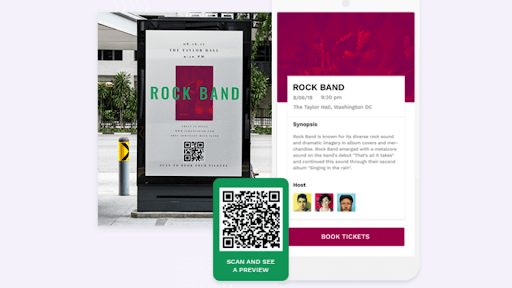 Offline businesses can drive offline audiences online by tracking and retargeting them using CRM software.
At various events, businesses have constant interactions with the customer base. 
By using CRM software, businesses can create a campaign for an event

Then create a tracking URL that links to the QR Code

Create a QR Code for a landing page, or a website you want customers to visit

Then link the landing page to the QR Code. Integrate the landing page into the CRM. 
Businesses can place print materials near exit and entrance or near product displays at stores.
Using the data acquired from the CRM, businesses can retarget niche customers to digital campaigns. 
Track customer engagement from direct mails
Sending a direct mail for a free item or as a discount to give special benefits is a fantastic way to track customer engagement.
Businesses can pair their digital marketing strategies with direct mails by offering discount codes, special offers, and even freebies. Automate direct mail marketing using CRM tools to allow sending direct mail seamlessly. 
Through a CRM software, you can track direct mails by adding a digital tie-in to every piece to gather data. 
With advancements in customization, there are  a number of ways to tie digital tools in your direct mails – from QR Codes to landing pages to coupon codes. 
A Canada Post study found that direct mail + digital increases brand recall by 10% and emotional response by 5%. 
When customers visit the landing page after seeing the direct mails, they are included as leads. This will help collect the response-rate the direct mail campaign is garnering. 
You can create targeted campaigns that result in better conversion rates and ROI. 
Tracking cold calls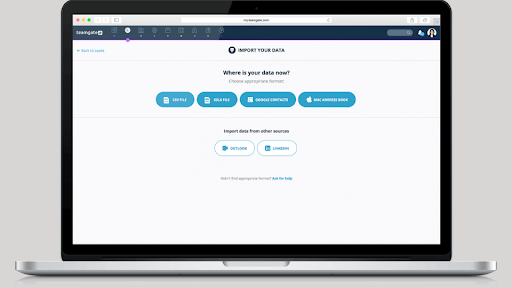 Phone calls have been a consistent blind spot when assessing marketing performance. Collecting information manually prolongs call time and might turn off prospects.
As a result, businesses aren't always able to collect enough information through calls on a hotline. 
Businesses can integrate unique phone numbers on their CRM and track their performance. Unique phone numbers can also be placed on various ads to determine which sources drive conversions and prioritize. 
The integration synchronizes your calls with CRM so that you can instantly know who you are talking to and can quickly update new data. 
A unique feature on Teamgate Sales CRM will help businesses import data from a host of external file types. 
The Teamgate data import feature allows you to easily import a client/cold-call database from sources such as XLSX, CSV, vCARD files, or other third-party applications such as Linkedin, Outlook, Mac Address Book, and Google Contacts.  
Final thoughts 
Measuring offline marketing can be crucial to your brand and overall marketing goals. 
Active customer engagement on both offline and online channels is necessary. Research shows that a 10% increase in word-of-mouth (off and online) lifts sales between 0.2 and 1.5%.
Offline interactions with your businesses allow you to establish a relationship and build consumer loyalty. 
Additionally, these physical interactions allow you to receive instantaneous feedback and reach an audience that doesn't spend all their time online.
A proficient CRM program will help businesses tailor conversations and enhance each interaction. There are higher chances of leads becoming more comfortable and satisfied, and that increases conversions and retention rates.
A recent study mentioned that businesses that leverage CRM software improved sales productivity by 30%.
Businesses can correlate online and offline marketing efforts, like new landing pages and other print and digital advertisements, and use them to retarget customers. 
FAQs: Tracking offline marketing campaigns
Q: How can I start tracking offline marketing campaigns?
A: You can start tracking offline marketing campaigns by integrating them into your customer relationship management (CRM) software. This allows for monitoring lead management, the sales journey, customer success management, and more.
Q: What are some effective methods for tracking offline marketing campaigns?
A: Effective methods for tracking offline marketing campaigns include creating customized landing pages, utilizing unique discount codes in print ads, tracking customer engagement from direct mail, using CRM for event tracking, and monitoring cold calls.
Q: Can CRM be used for tracking offline marketing campaigns?
A: Yes, a comprehensive CRM solution can be an excellent tool for tracking offline marketing campaigns. It allows businesses to monitor campaign performance, measure customer engagement, track event success, and even record outcomes from cold calls.
Q: How can I track customer engagement from direct mails?
A: You can track customer engagement from direct mails by adding a digital component to each piece. This could be a QR code that directs to a landing page or a unique coupon code. This data can be collected and monitored through your CRM software.
Q: How does tracking offline marketing campaigns improve my business?
A: Tracking offline marketing campaigns can help you understand which strategies are most effective, giving you insights on how to optimize future campaigns. It also helps to build a holistic picture of your marketing efforts, enhancing customer interaction, increasing conversions, and improving overall business performance.