2016 is right around the corner. And with each New Year, people are on the lookout for new emerging trends to watch out for. Since the nature of today's markets and industries is to move forward at incredible speeds, missing out on new trends can significantly put you behind.
Think about how the popularity of mobile technology, social media, and the wearable tech was unforeseeable a few years back. Exploring new trends is not just about jumping on the next "cool idea" but rather about you exploring new spaces where competition is less fierce. Identifying the next trend can be the right step your business needs to gain a competitive edge.
Let's take a look at what everyone will be talking about in 2016:
Mobile Payments
Payment card industry has some serious competition to worry about. Products like Android Pay, Apple Pay, and Samsung Pay are securing more partnerships with retailers and banks in addition to garnering Point-Of-Sale Terminals support. A recent Gartner study reports that "by 2018, 50 percent of consumers in mature markets will use smartphones or wearables for mobile payments".
Buy Buttons such as the ones adopted by Instagram, Twitter and Pinterest have proved to be doing well in 2015.
What it Means For you:
"Buy Buttons" are very well received by businesses and it's is highly likely that more social platforms will adopt similar features. In addition to E-Wallets, this shift to quick "button selling" is shedding layers between salesperson and customer which will put more emphasis on social selling.
If "Buy Buttons" and E-Wallets are to be more prevalent, social media will become a platform where customers can both learn and buy your product in a matter of a few minutes -if not seconds. As a result, generalist approaches to prospecting and lead nurturing will have to give way to more authentic relationship management. It also entails that salespeople will have to collaborate closely with marketers, which brings us to our next point.
Convergence of Sales and Marketing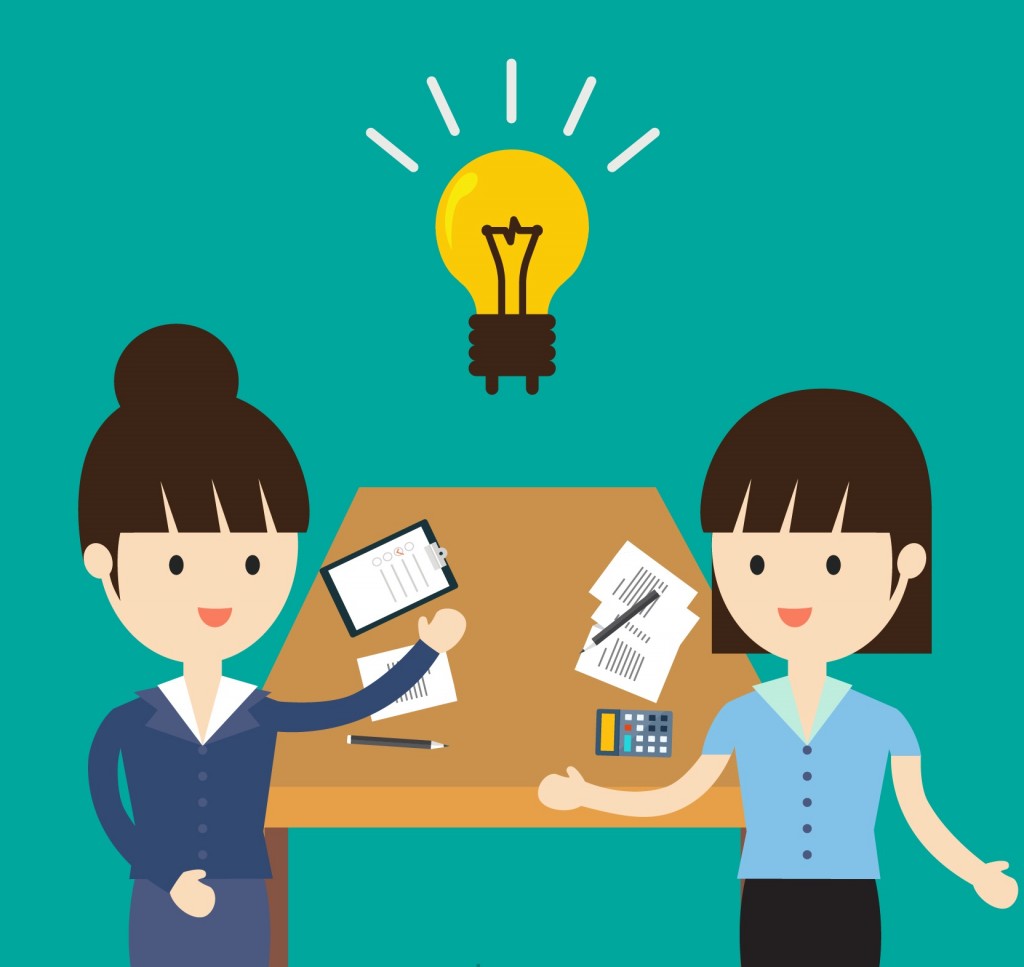 Traditionally, we think of marketing and Sales as insular if not competing departments where miscommunication between the two is commonplace.
However, "The Age of The Customer" –triggered by a shift from transactional to customer-centric approaches—has managed to open up a space where sales and management can finally align. Companies' increasing adoption of CRMs and team communication tools to encourage cross-departmental collaboration provides ample evidence for this trend. It is no coincidence that Slack –originally a tool for organizational communication—was lauded as one the best apps of 2015.
Collaboration between sales and Marketing yields great results. A study conducted by Aberdeen Group on sales effectiveness with more than 200 executives from the executive, sales, marketing, and IT management functions found that companies that had strong collaboration between these two functions achieve higher sales effectiveness.
What it means for you:
We've talked before about how the traditional salesperson's role is on the decline with "1 million US B2B salespeople projected to lose their jobs to self-service E-Commerce by the year 2020". Will automation and Marketing-Sales convergence force salespeople to switch professions? Not yet.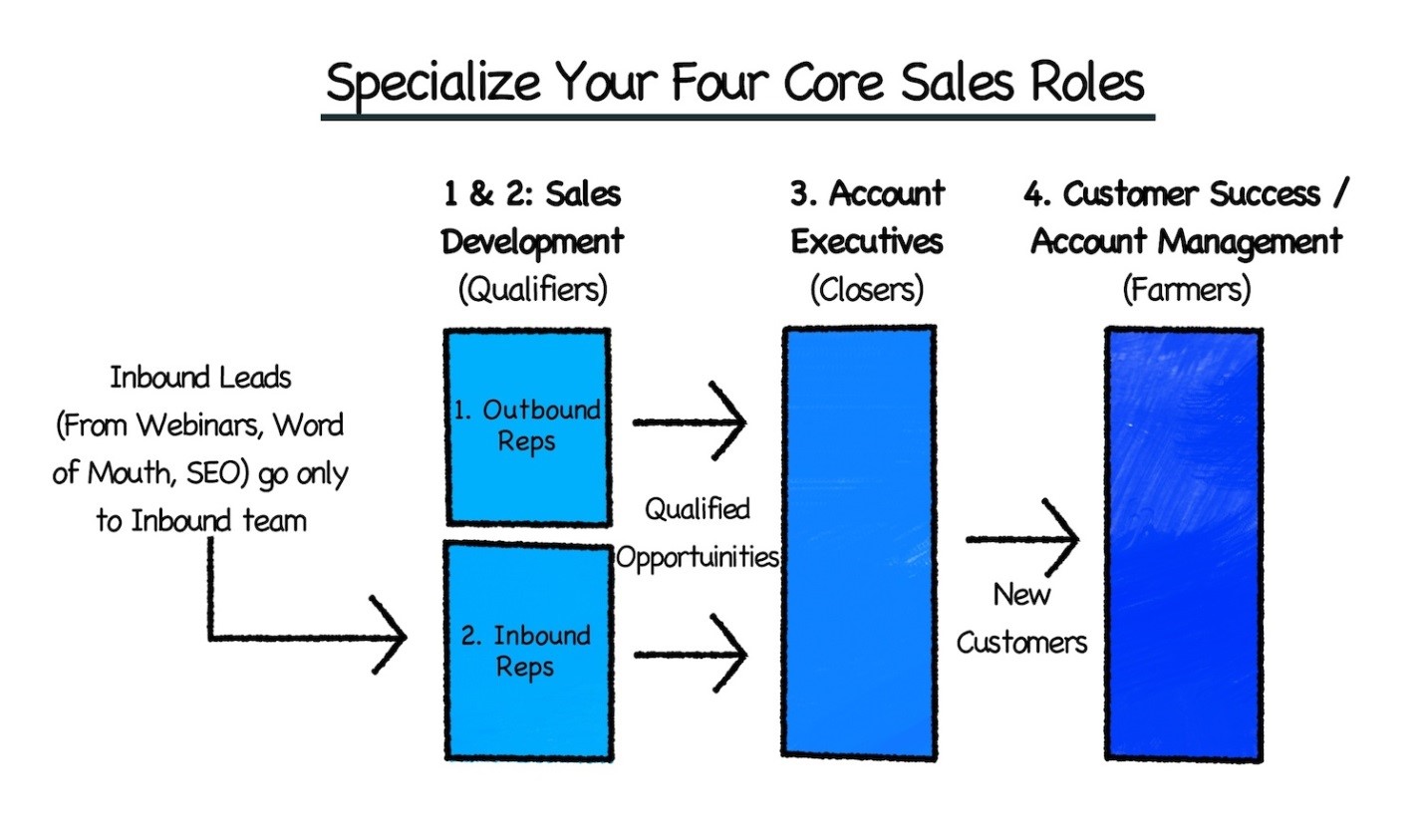 Specialization will help salespeople focus on leads and customers who require different sales approaches. It will also match outbound sales reps, for example, with outbound marketers to foster improved collaboration and even access to customer input.
When anticipated, the eventual convergence of sales and marketing can be a win-win environment for everyone as opposed to a threat to salespeople and marketers. As Marketing and PR Guru David Meerman Scott said:
"The best organizations will not run marketing and sales as separate 'departments' but will merge the two functions into one customer-facing organization focused on revenue generation."
Emerging Marketing and Sales venues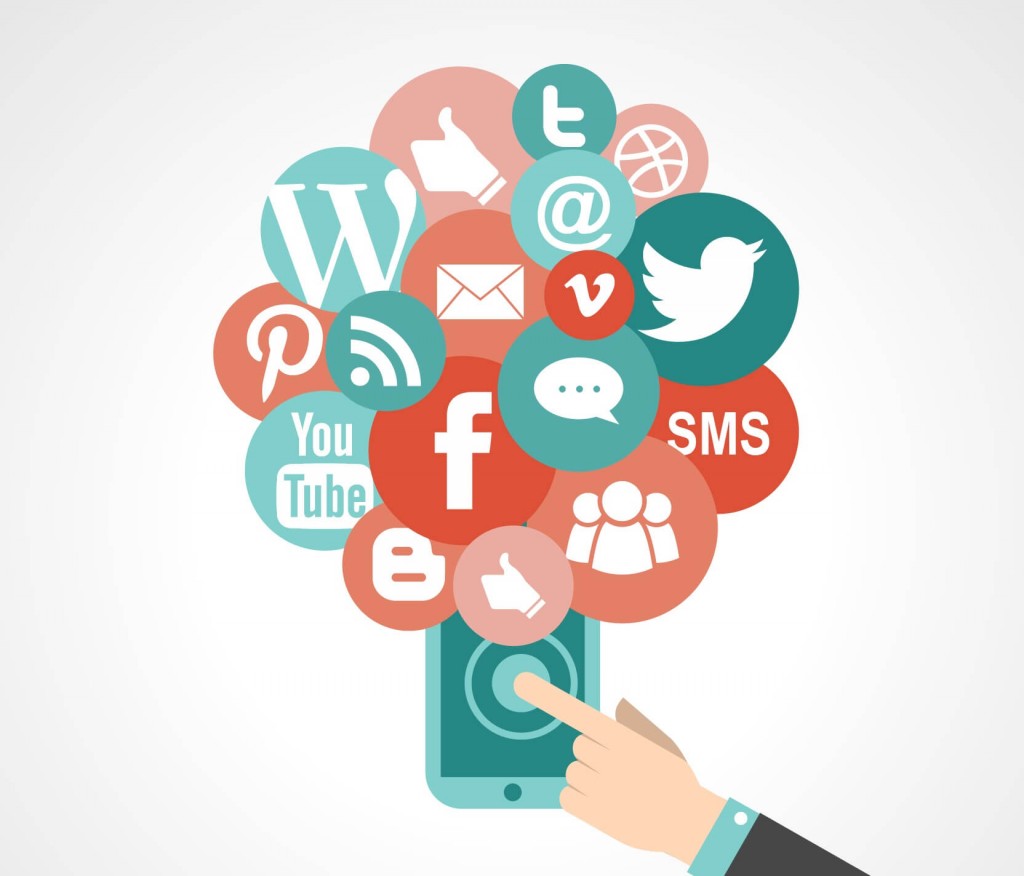 Just when think you have figured out how to carve a presence on the latest social app, another one surfaces. Although platforms like Snapchat, Medium, and Periscope predate 2015, they have seen major growth transformation this year. Why?
Businesses have begun to understand how to connect with their customers/audience through them. Even though marketers are usually the first to explore these platforms, salespeople as well must seek to understand how their new-found customers and leads differ from old ones.
What it means for you:
Shopify has put together a revealing case study about the partnerships between Pinterest and online E-commerce stores. Here are some interesting numbers:
The average order value of sales coming from Pinterest is $50 – higher than any other major social platform.
Pinterest is the #2 overall source of all social media traffic to Shopify stores.
2M people pin product pins per day. That's 20x more than there are daily shoppers at the Mall of America.
93% of Pinterest users use the platform to plan purchases.
Orders from Pinterest on mobile devices have increased by 140% in the last two years, and orders from non-US countries have increased 130% from 2013 to 2014.
These numbers illustrate how unique Pinterest's users are. It proves to show that every salesperson cannot afford to ignore new social venues and, most importantly, the type of customers that frequent them.
Every new social platform requires you to research its users' spending habits, online behavior, demographics, engagement approaches they most respond to, and other factors distinguishing them.
Of course, you don't want to spread your prospecting and attention over too many online communities, but besides the staples (Facebook, Twitter, LinkedIn), it's important to also experiment with one or two new social venues.
How can you treat your new customers in a way that is unique to their profiles? Check out our article on Customer Segmentation!
Sales Automation

Sales automation using Customer Relationship Management apps is bound to feature on every yearly Trends list. In fact, the increasing demand for CRM is expected to propel its worldwide market valuation to $36.5 billion by 2017 according to a Gartner Forecast.
As businesses expand and attract new customers, the need for customer data centralization arises. Tasks like email scheduling, sales pipeline monitoring, team collaboration, analytics tracking, and customer segmentation are made easier with CRM.
Without sales automation, data entry can put a significant toll on salespeople by distracting them from their core duties to focus on menial tasks.
Besides centralizing team communication and customer data, a CRM can also centralize your work apps. Thanks to the integration, you can easily design and build an entire ecosystem with a CRM at its core; allowing you to keep your business, like your CRM, customer-centric.
What it Means for You!
To illustrate what a CRM can do, let's explore how Teamgate CRM can help you handle all of the previously mentioned trends:
Mobile Payments:
E-Wallets will make online shopping easier and faster. As a result, customers' life-cycle spent in the sales pipeline (from lead to satisfied customer) will be significantly shorter. This also means that you will have very little time to engage with them while still having to record data pertaining to transactions and customers.

By integrating Teamgate with an online form tool (like Wufoo) and with email marketing solutions (like Mailchimp), data entry and email management will no longer be a concern. Instead, you get to redirect your efforts towards customer success and customer retention. Automation will also make Teamgate's forecasting and analytics tools richer by populating them with key data gathered.
Sales & Marketing Convergence:
Teamgate is great for teamwork and inter-departmental collaboration (the key is in our name). Not only can you assign Deals to individuals, but you can also add as many collaborators as possible. In addition, you can set individual goals for your team and track activity to make sure no task is left unattended.
Regardless of how far your sales department is from marketing, Teamgate will close the communication gap.
Do you have a CRM that keeps you organised?
The most user-friendly CRM on the market. 14-day free trial.
Start Free Trial
Painless setup, no credit card required
New Venues for Sales & Marketing Opportunities:
How is everything described on the internet? Tags.
As we discussed in a previous article "From social media hashtags to HTML tags, Tags serve as the internet's infrastructure. They organize information into sub-groups and make archiving and searching history a matter of few clicks."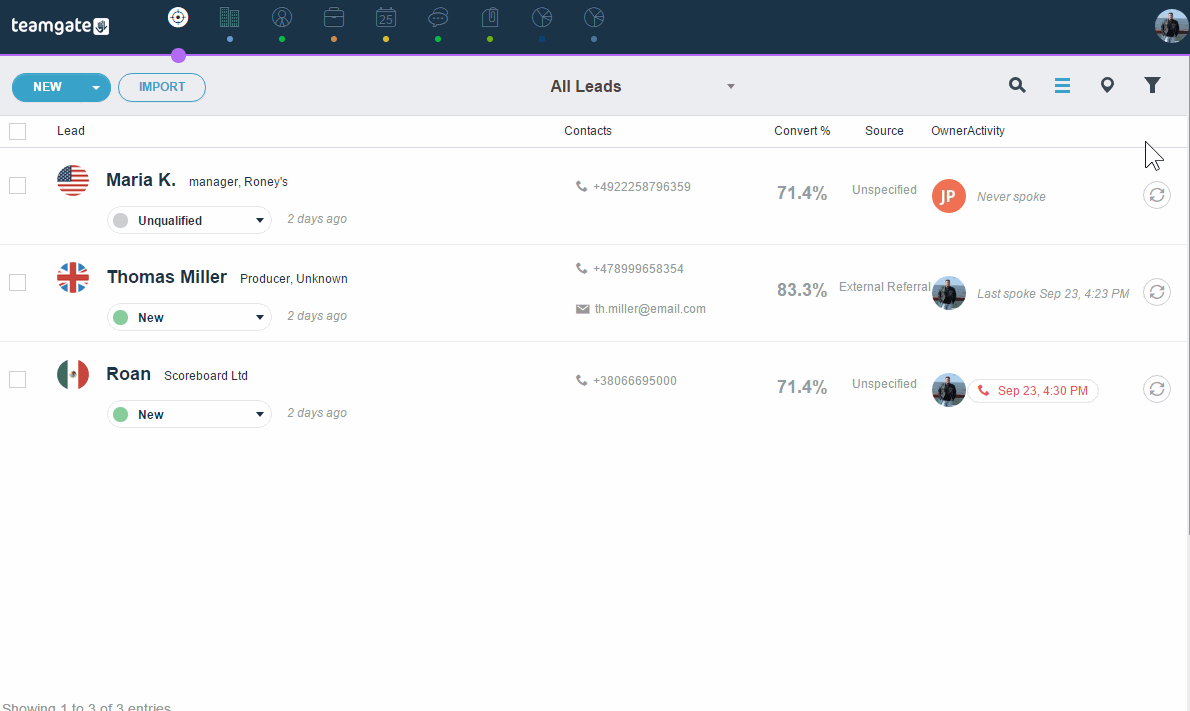 Using customer segmentation, you can categorize customers according to the social platforms they originated from. Of course, for this strategy to succeed, it has to serve a key objective: Better knowing new customers.
And as you populate your CRM with more data specific to these customers, Teamgate's analytics will help you convert this data into actionable information for your business.

To summarize:
Mobile Payments, Sales & Marketing Convergence, New Social Venues for sales opportunities and sales automation are some of the most important trends you should expect to gain significant momentum in 2016.
Even though trends like Sales Automation have been mainstay for a while, the opportunity cost of not adopting them earlier is only bound to increase. Likewise, missing out on mobile payments, sales specialization and emerging social media venues will make the future cost of entry higher than it is currently dude to competition.
Interested in giving Sales Automation a test drive? Try Teamgate CRM for free Today