The next time you're at a conference, pay close attention to what people are throwing in trash/recycling bins.  Often, the discarded items are the same relics populating the briefcases of pre-smartphones conference goers: Glossy brochures, napkins with smudged notes, business cards and surveys.
Let's talk about Waste.
We throw away what we deem as:
Disposable: "I will probably remember the info on this business card, therefore, it served its purpose".
Unnecessary: "I don't need a brochure. I can just google what I need".
Low value: "I don't see the value in filling out this generic survey".
So perhaps the tools we should bring to the Business Event 2.0 need to be:
Long Lasting: "I should transfer this business card to my online contacts list".
Problem solving: "What are my ideal customer's problems, and how can I help them succeed?".
Of easily discerned value: "How can I make my surveys quick to fill and how should I communicate their value?".
The Business Event 2.0
The Modern Event is now a trans-media experience where attendees can contribute as much as any high-profile speaker. No longer confined to lobbies and post-events parties, event participation is democratized throughout multiple online platforms regardless of the tag you're wearing.
By participating in the event's online conversation, you guarantee communication with similar-minded professionals who are attending for more than just  hotel stays charged to the business account.
Which tools should you use to immerse yourself in the Business Event 2.0?
Cloud-hosted apps power up your event experience and allow you to stay focused in your workflows regardless of how distant you are from your office and coworkers. Add to that their ability to centralize your main prospecting resources and simplify their distribution.
Ready to reinvent your conference experience and say goodbye to uneventful events? Check out these apps:
Docusign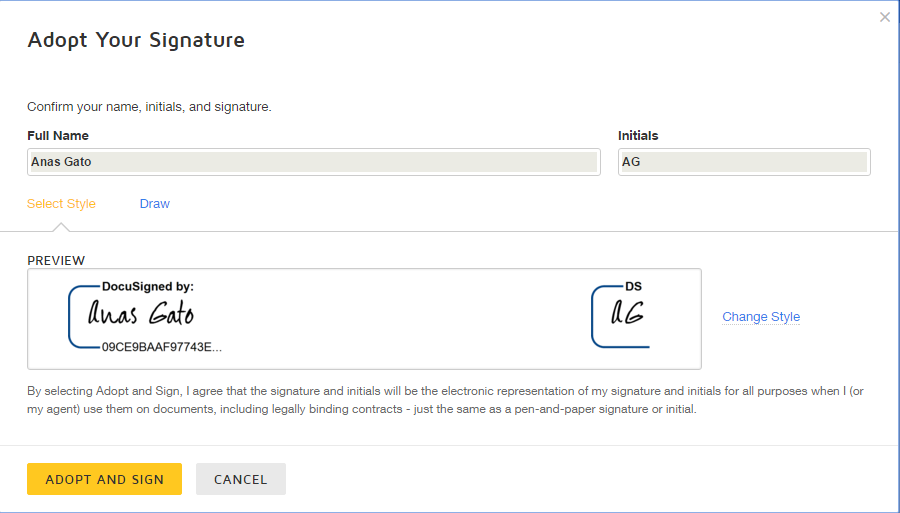 Sign any document electronically and collect signatures from other people by sending them a link via email.  You can either upload your own signature in advance, or let the app generate a unique one.  Docusign boasts of 50 million users in 188 countries and is compliant with international electronic signatures laws.
DocuSign is ecofriendly and eliminates the awkwardness of interrupting conversations to go find a pen.
Slack

I first realized the potential of Slack when a friend added my email to a Slack group during a get-together. We were discussing an interesting idea that was likely to be forgotten had we not followed-up on it. Slack let us continue our brainstorming momentum seamlessly even as we each moved to different cities few months later.
Slack is a team collaboration app and a surprise crowd favorite. With more than 1 million daily active users, Slack's popularity is paving the road for more integration options besides the currently available staples like Google Drive, MailChimp, Trello, Stripe and others.
With Slack, you can:
Stay in touch with your team
Continue conversations you started at the event.
Seize business opportunities and start collaborations.
Invite leads and introduce them to your team for a Slack Chat.
 FullContact Card Reader
Although it is estimated that 10 billion business cards are printed annually in the US alone, 88% of them will be thrown in less than week, according to the Statistic Brain Research Institute.  The solution?
FullContact Card Reader can scan business cards info directly into your favorite CRM, contact book of choice or 250 other apps.
As is the case of most tools in this article, the secret to FullContact is to turn card-scanning into a habit. Set some time apart at the end of your workweek to scan every business card in your wallet into the cloud, or even better, immediately after you're handed the card.
SlideShare
Sure, you have your elevator pitch down but nothing really beats a concise and beautifully designed Pitch Deck.
Slide hosting service SlideShare allows users to upload presentation in Keynote, PowerPoint, PDF or OpenDocument formats. SlideShare Presentation can be:
Shared publicly or privately.
Embedded online.
Viewed through multiple devices including hand-held ones.
To maximize your leads-capturing net, let your Deck network on the event's social media communities as you take care of human-to-human prospecting.
PollDaddy

Large events are the perfect opportunity to distribute surveys.  You can use surveys to gather data about buyer personas, customer satisfaction, business reputation and generally every piece of info you deem necessary for personal or professional growth.
With PollDaddy you can quickly create visually appealing online surveys with access to real-time results. Share the surveys via email, social media or collect the responses using your hand-held device of choice.
Pro Tip: Offer rewards for every survey filled. More Data and more leads!
Evernote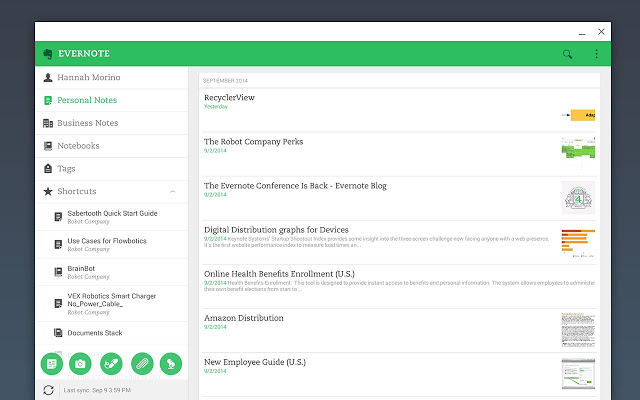 The one app I evangelize the most! Evernote has your entire cross-platform note taking needs covered.  Before Evernote, I relied on physical note taking and Microsoft Notepad. Needless to say, my notes from that era are so disorganized that I don't even bother looking at them.
Evernote is by no means supposed to replace the physical notebook. Thanks to the app's image capture ability, every page that I write is properly archived on the cloud instead of some dusty cardboard box.
You can also record voice memos, include web snippets or even full webpages. But most importantly, you will always have a reliable way to write and edit notes.
Trello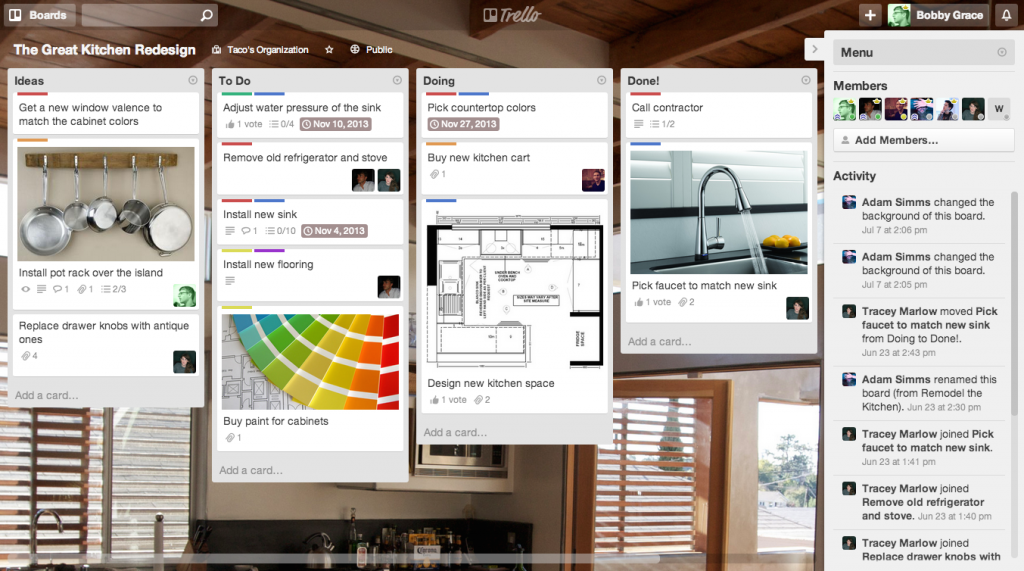 My project management app of choice.
It also helps that Trello is an excellent way to keep teammates in touch with your project goals. Cool uses for Trello include:
A Travel Checklist for out-of-town events.
An Event To-do list. For example, presentations to remember, clients to catch up with, resources to distribute etc.
Publishing strategy for the event's Social Media Coverage.
Check out Trello's inspiration boards for more ideas.
Social Media
Twitter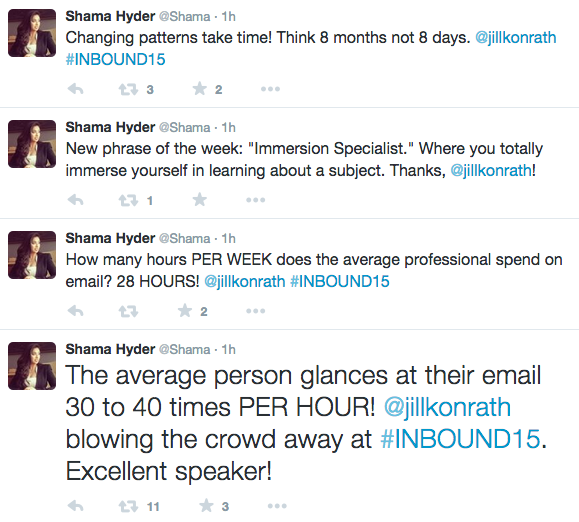 My Reasons for why Twitter is the best social media platform for events:
Live-Tweeting Keynote Speakers, presentations, and daily recaps.
Events create smaller organic niches where influencers and thought-leaders are easier to interact with.
Analyze your competition's strengths and weaknesses in real-time. If they're not on Twitter, fill the vacuum!
Business events are learning and networking opportunities. Covering them proves to online customers your commitment to self-improvement.
Periscope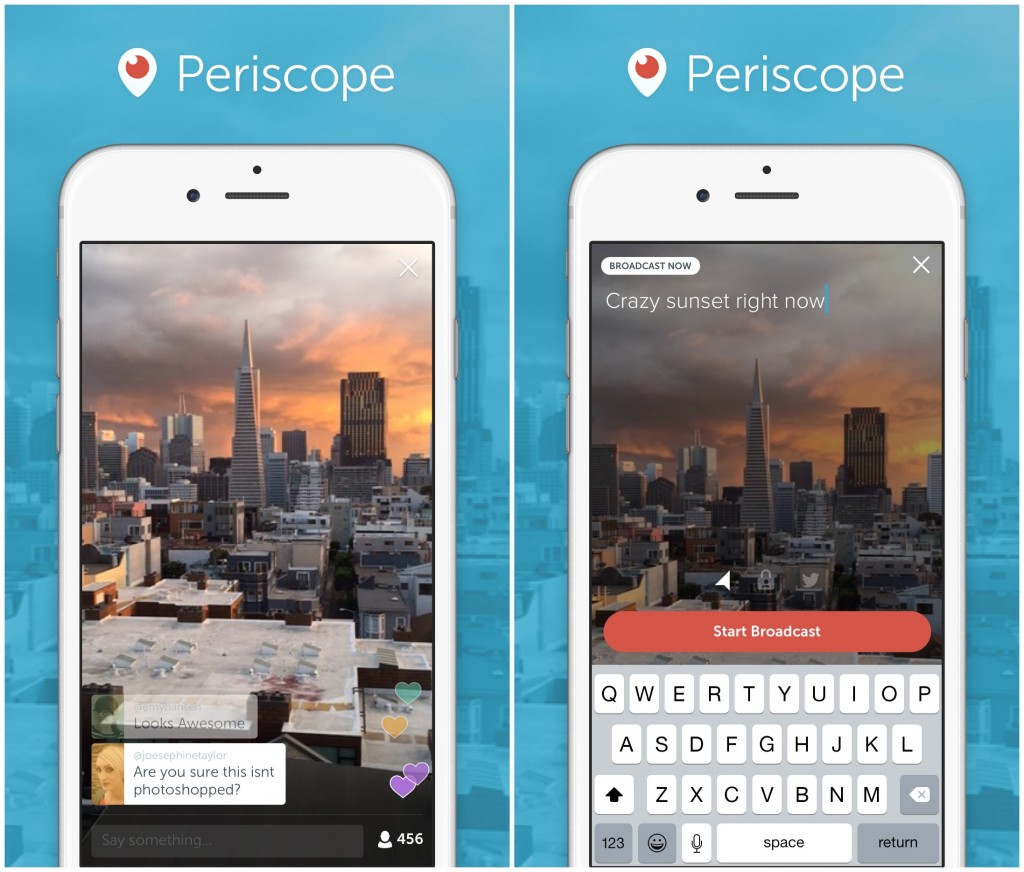 "Periscope lets you explore the world through the eyes of somebody else"
It is the latest addition to live video streaming for Android and IOS devices.  Periscope's novelty means that competition will not be as fierce as it is on the more popular media tools like YouTube Live, Vine, and Snapchat.
Pro Tip: Complement your Live-Tweets with occasional live "scopes "to keep your content fresh and your audience engaged.
Instagram
Sharing event pictures on Instagram lets you explore and interact with a different audience. if your event has a weaker presence on Instagram, a smaller audience means there's less competition and thus, more opportunities.
Teamgate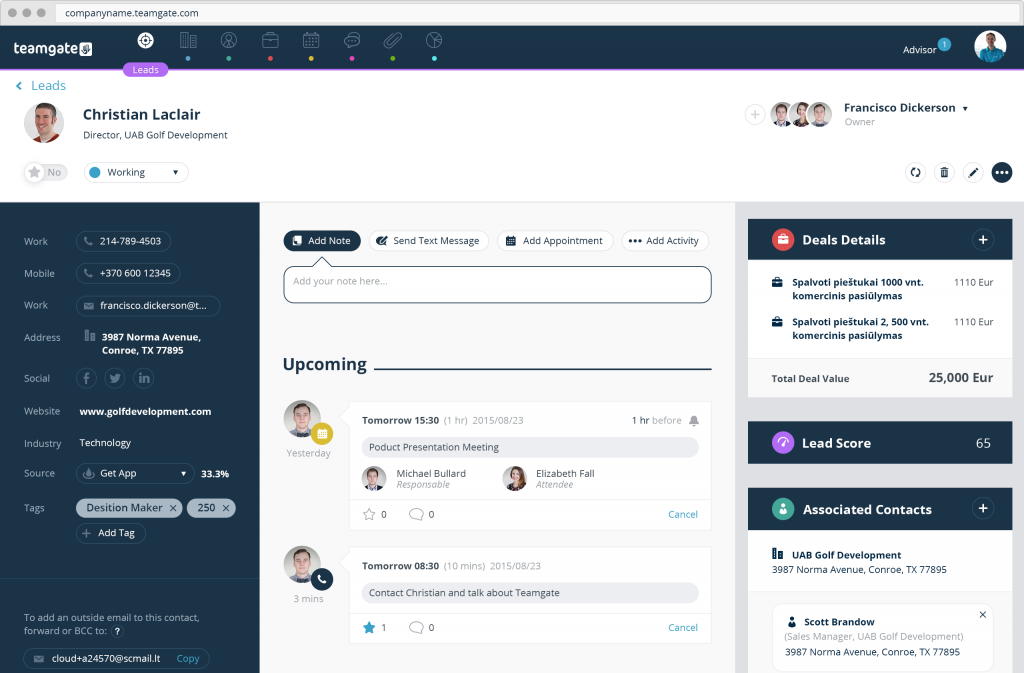 Ditch spreadsheets and get a CRM!
Besides learning, you are at an event to network. Here's some of what Teamgate's Mobile CRM can do to help:
Add new leads: By integrating Teamgate with form builders, survey tools, and Business Card scanners, leads will be directly added to the contact database.
Coworkers can instantly start nurturing leads.
Set sales goals for the event beforehand.
Monitor your sales goals.
Stay in sync with current leads, pipelines, deals, and customers.
GET READY TO OWN YOUR WORKDAY
with the most user-friendly CRM on the market.
Start Free 14-Day Trial
Painless setup, no credit card required
Uber, Airbnb, and YelpRelated: Did Santa Leave a CRM app?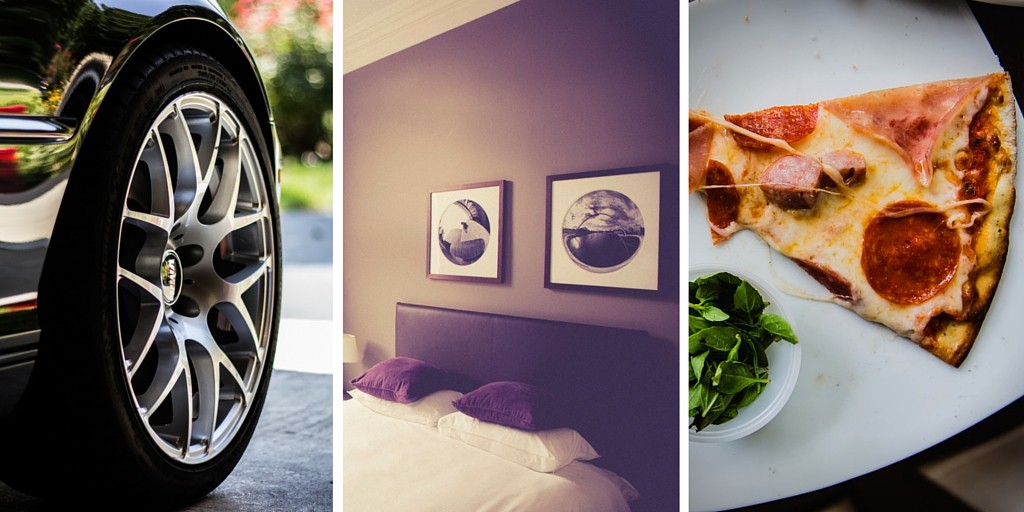 The trifecta of travel and exploration. Is there anything else to say about the three apps that have completely reshaped how we travel?
Soundhoud/Shazam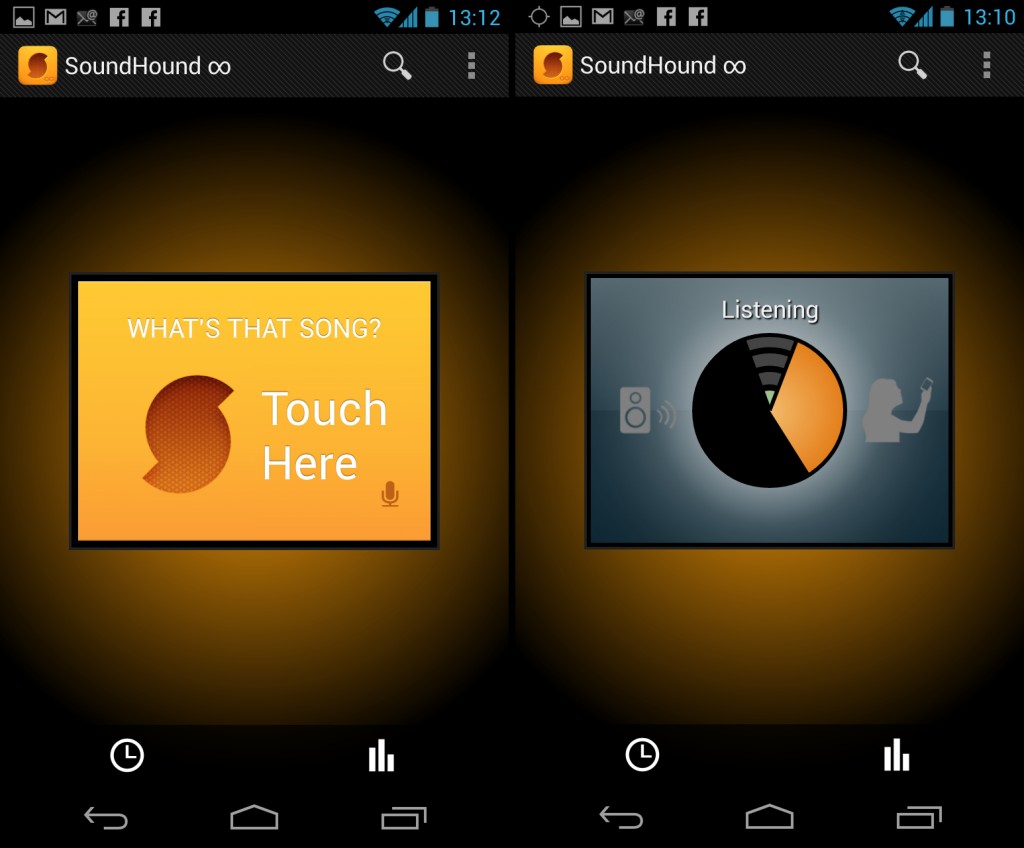 Find out who's playing the song that is playing. The alternative is a trip back home with a melody stuck in your head.
Did we miss your favorite app?  Feel free to share your tools of the trade in the comments section below!