In today's world, email is such a central part of the modern working life. And we all know that the one resource which is super expensive for all of us is… time. Here at Teamgate, we are constantly trying to make our tool easier to use. It includes creating new functionalities that help to actually speed up the process and make sales more efficient.
One of our newest addition is Sales Inbox module which gives a possibility to send and receive emails directly from your CRM account. This new feature saves you a tremendous amount of time every day since you don't have to switch between tools.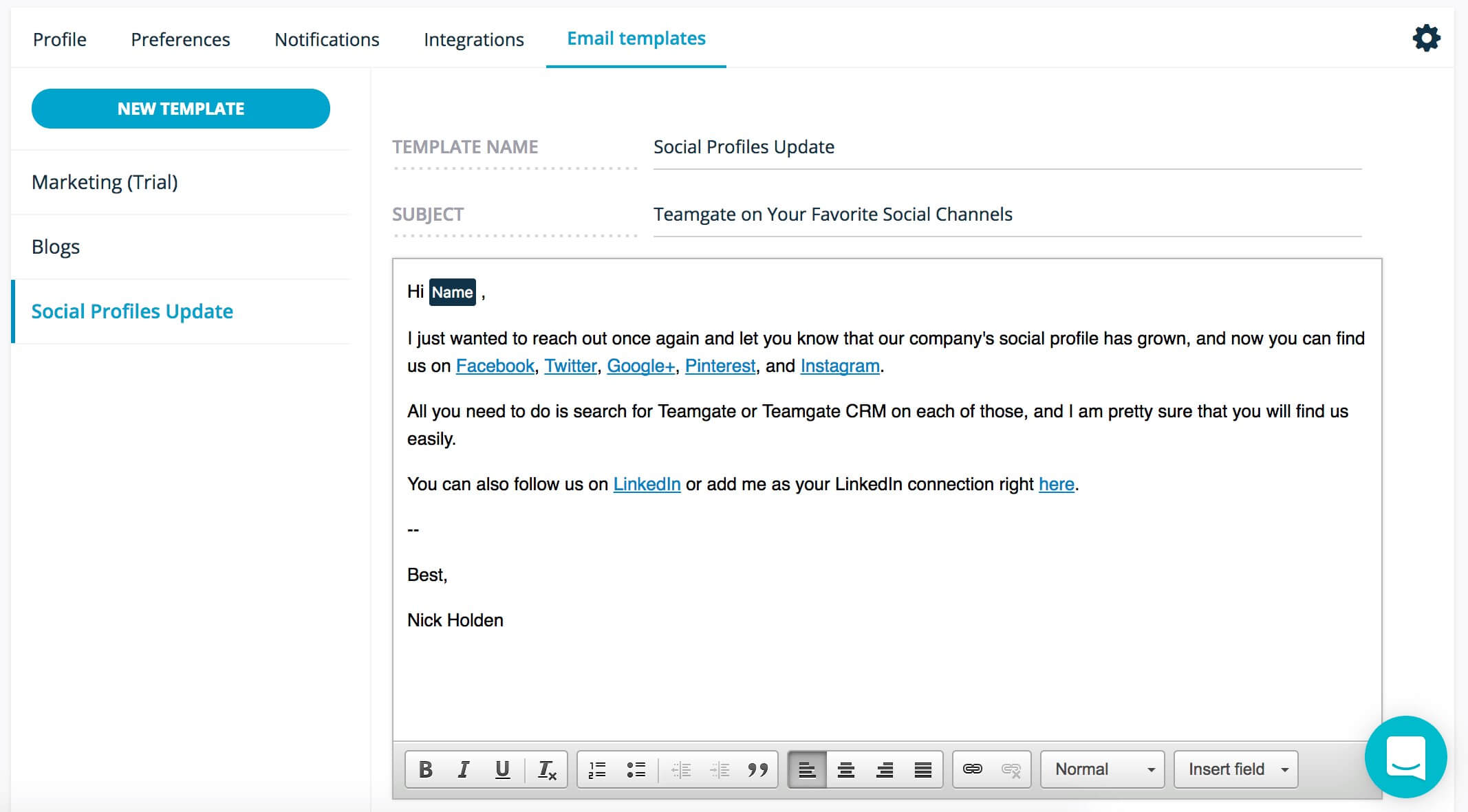 This powerful integration works with your favorite email service providers – Microsoft Outlook, Gmail or Yahoo.
It syncs your personal mailbox with Teamgate CRM and allows you to have all of your client-related emails in your CRM with no manual work. Sales Inbox comes really handy when passing on client data to your colleagues.
This module allows you to track your conversations by attaching copies of emails you've sent or received to any customer's contact card. Synced emails always keep you well informed of relevant Deals and help you to close them even faster.
If that's not enough, we added some more value. We have created email templates on Teamgate.
What if the user is sending the same email or series of emails to every lead or contact he has in CRM?
How can he send an email to introduce his product/service to all (or a part) of his leads?
What if the user wants to send a personalized update to the customer?
Do you have a CRM that keeps you organised?
The most user-friendly CRM on the market. 14-day free trial.
Start Free Trial
Painless setup, no credit card required
Everything is now possible with just a couple of clicks using email templates on Teamgate. They are available for all of these sections: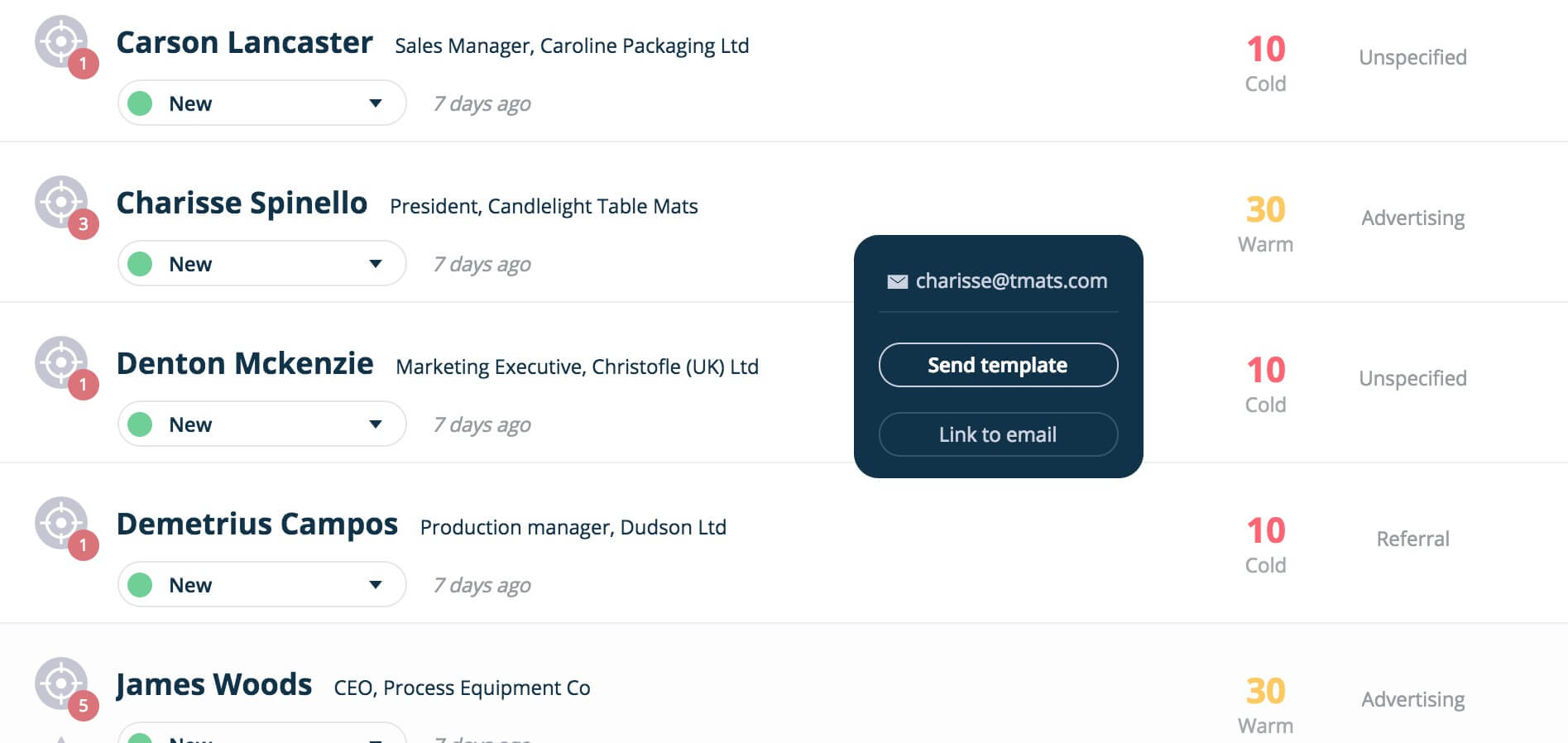 To send your email template, you just need to go to Leads / Contacts / Companies section, find the right person (or a company), click on an email address entered and select 'Send template'. You did 2 clicks, what you need to do is another 2 clicks – select one of the templates you have and click SEND!
And you're all set. Save even more time with Teamgate.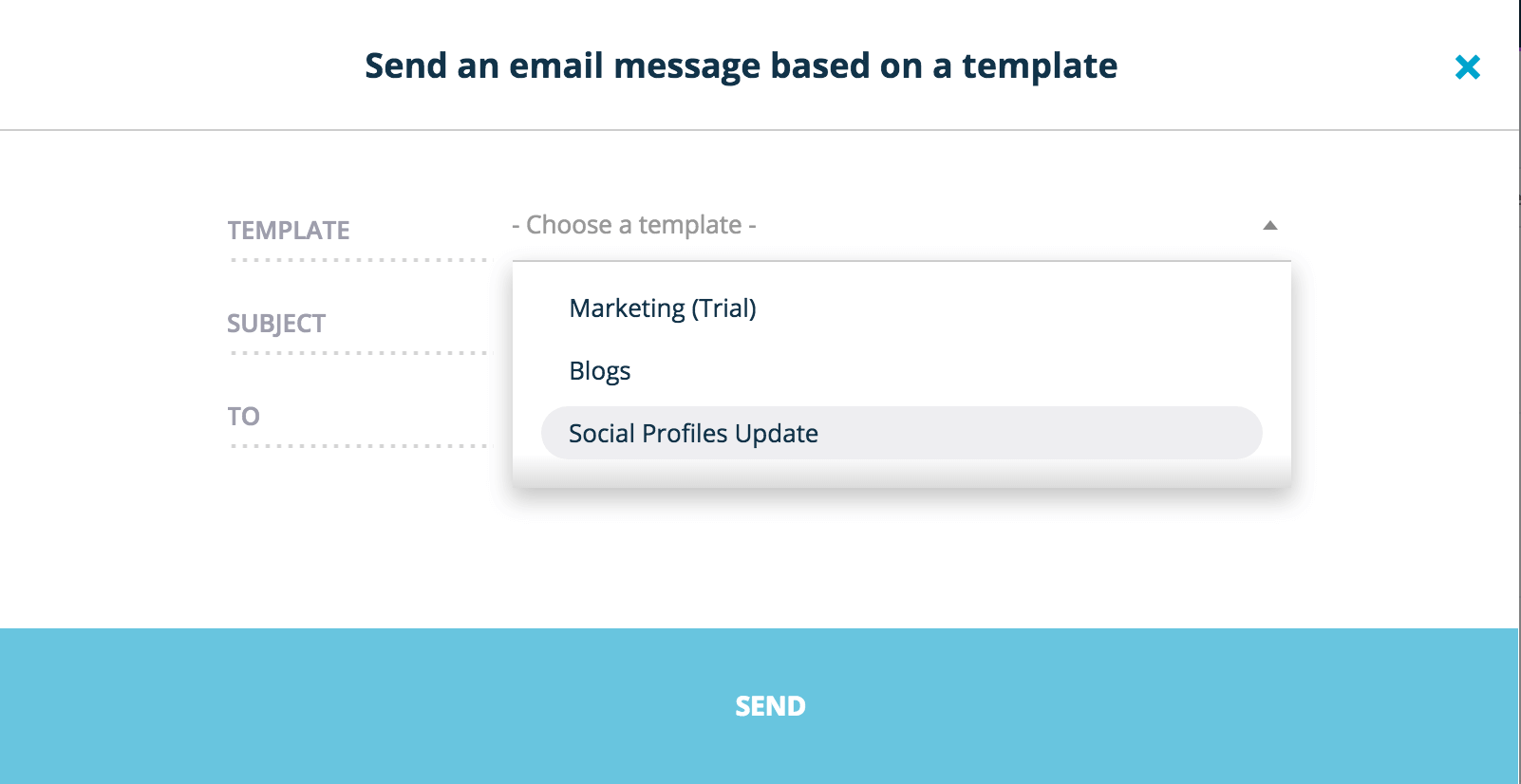 F.A.Q: How to create email templates in Teamgate | How to use and send email templates in Teamgate