We are pleased to announce that Teamgate recently received some more great awards!
The leading Premium business app discovery platform GetApp.com announced Teamgate as #3 in Q3 2016 rankings of best CRM applications!

GetRank is GetApp's quarterly ranking of the top 25 CRM apps based in the cloud. Each app is scored using five criteria, each worth 20 points, for a total possible score out of 100: User Reviews, Integrations, Mobile Apps availablility,  Media Presence and Security.
On July 1 of 2015 GetApp was acquired by Gartner Inc.  (NYSE: IT)
* * *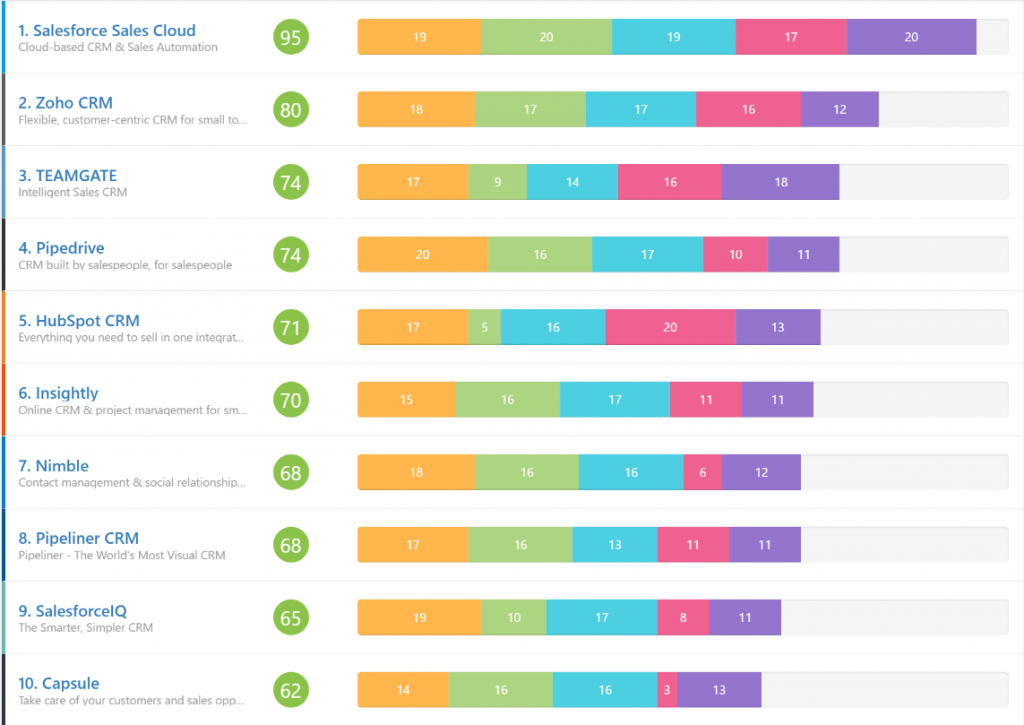 Get your 14 days Teamgate free trial right here.
Related: Teamgate has Earned #1 Spot on Capterra new Top 20 Most User Friendly CRM Software list
The Ranking
This ranking is for business owners and decision makers looking for a first glance at the leading cloud-based CRM software in the industry. The data serves as a point of reference highlighting the key factors that small businesses should look at when first analyzing a piece of software.
GetApp uses five data points to rank apps based on a combination of its own unique data, as well as data collected from third-party sources. Each data point was chosen based on its relevance to businesses in the process of choosing business apps, as well as its ability to provide tangible, numerical data. Each data point was scored out of 20, with a total potential score of 100.
Do you have a CRM that keeps you organised?
The most user-friendly CRM on the market. 14-day free trial.
Start Free Trial
Painless setup, no credit card required
The five data points used to rank each app are:
User reviews– The score for user reviews is calculated using a Bayesian estimate, which is a weighted average that includes the number of reviews and the rating of an app, benchmarked against other apps in the category.
Integrations– based on the number of integrations with other apps listed on GetApp.
Mobile Platforms– based on the availability of an Android and iOS app and its rating in Google Play and the App Store, respectively.
Media Presence– based on the number of followers and fans on Twitter and Facebook, respectively.
Security– based on a security survey developed by GetApp in collaboration with Microsoft, modeled on the Cloud Security Alliance self-assessment form.
In the event of a tie, each data point is weighted for importance, with security taking precedent, followed by reviews, integrations, mobile apps, and media presence, respectively.
For a full report on GetRank check out the information on GetApp, while pressing on the picture: