Email Requests And Newsletters
Client relationship management can be vastly improved by diligently storing communication history, categorising leads and contacts, and carefully tracking newsletter campaigns. Use valuable communication features and tools to collect, categorise, and qualify your leads, saving you time and trouble into the bargain.
Start Free trial now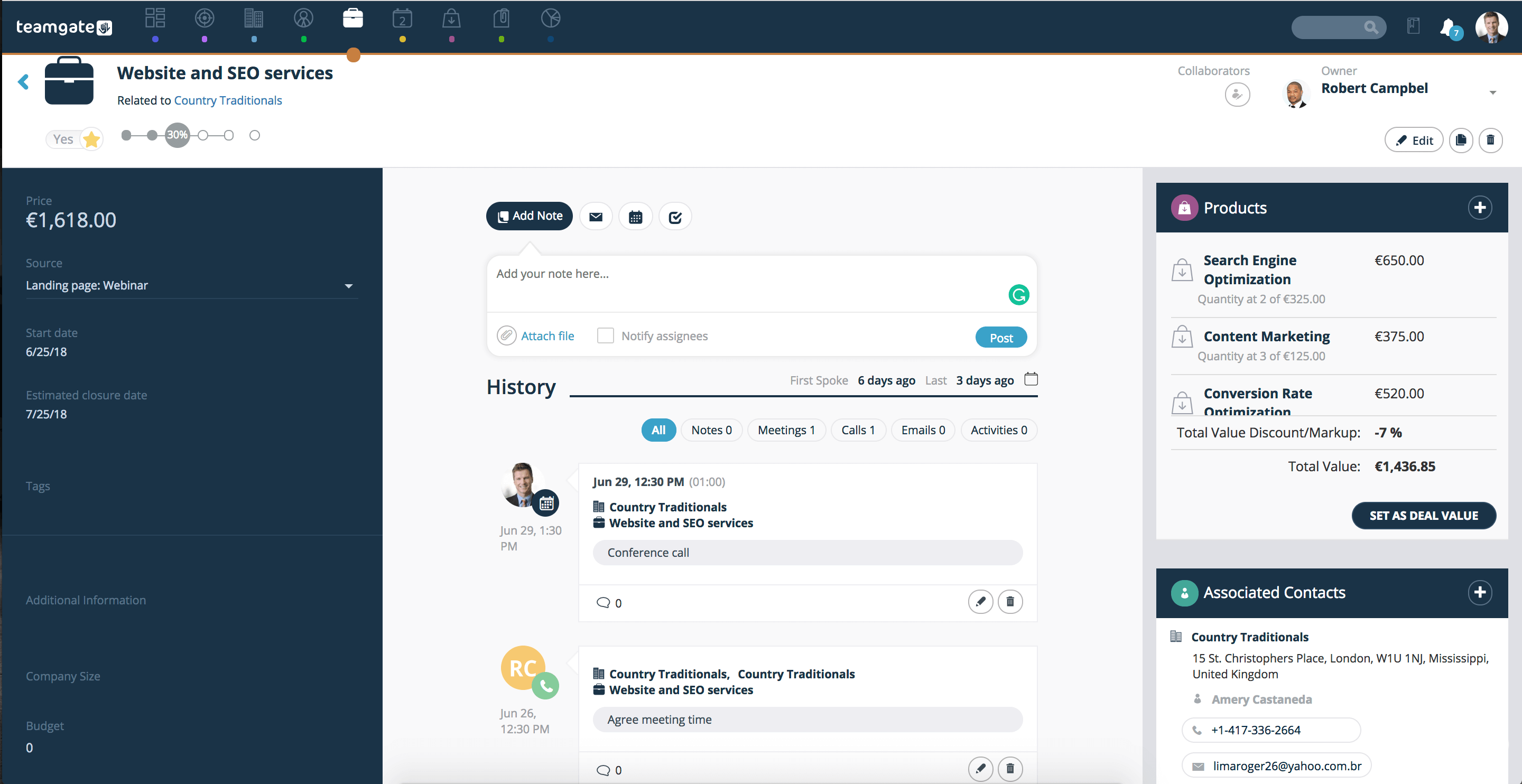 Capture Leads with Smart BCC
Connect your mailbox to Teamgate sales CRM and get all your email requests as leads directly into the CRM. Now you can be sure that all communications with a particular lead or contact is stored in your communications history, and always available.
Tracking Newsletter Campaigns and Increasing Communication Effectiveness
Your communication with leads is brought to the next level through integration with the powerful newsletter automation platform, MailChimp. You can tag; categorise; filter your leads; and transfer them directly into your MailChimp recipients' list.
Use this integration to track the history of your newsletter campaigns and set real-time notifications – which add a whole new dimension to your communications – right in the leads section. It also helps to make sure that your sales reps know exactly when a newsletter is opened by a recipient, or when a link clicked, or acted upon.
COMMUNICATIONS HISTORY
Integrate your Teamgate CRM with your preferred email service and make sure that all of your email actions are up-to-date and fully searchable. Keep track of all email communication with your leads and deals by attaching copies of all correspondence – and associated files – directly to the designated contact or leads card. Make sure that your sales communications stay safe, in one place, and are easily traceable directly from you CRM.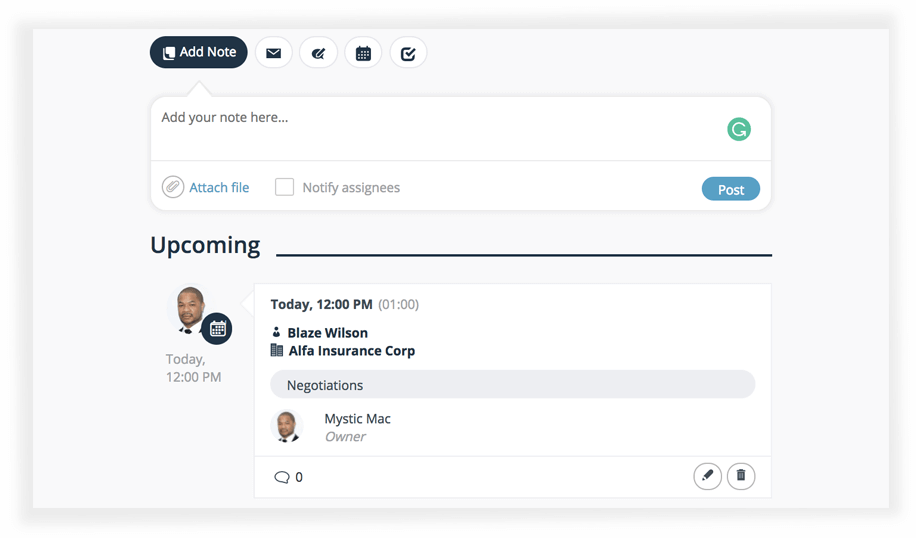 EMAIL CAMPAIGN MANAGEMENT
Using the Mailchimp-Teamgate CRM integration you can automatically manage marketing campaigns, send related emails, interact using targeted messages, and focus campaigns directly at selected recipients from your CRM leads and contacts. Mailchimp also allows you to use a CRM email tracking to record your campaign status directly from your Teamgate sales CRM. Along with a host of other great features, the Mailchimp integration actively manages campaign history by seeing which newsletters were sent to which contact, what actions were performed – were they opened and/or read – clicked-on, or unsubscribed.
SENDING EMAILS FROM TEAMGATE
Teamgate has created a really useful function to assist with email campaign management, the integration between Teamgate and your favourite email platform – Microsoft Outlook, Gmail, or Thunderbird – allows you to employ an email tracker to simplify the whole process. This function allows you to track your valuable conversations by attaching copies of emails, which you've sent or received, directly to your customer's contact card. Teamgate also lets you use the powerful templates to send generic, or specialised email templates, directly to a targeted group of leads directly from the contacts list.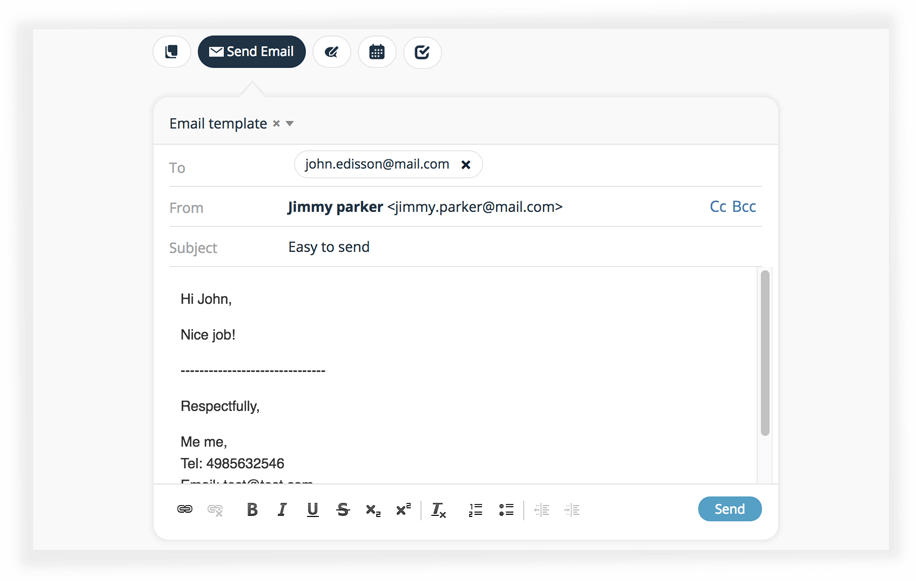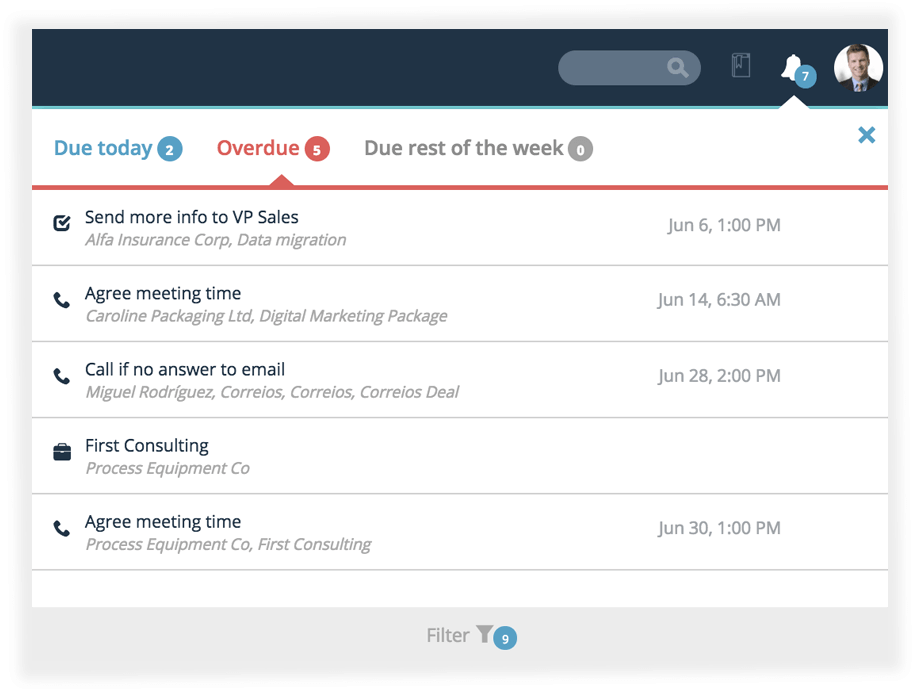 EMAIL AND SYSTEM NOTIFICATIONS
Your Teamgate CRM makes it even easier to stay up to speed with all activities connected with your contacts, leads, and deals directly by email. You can receive email notifications regarding your leads and deals, plus, get reminders regarding planned activities, schedules, and events so you never miss a thing. Also Teamgate provides a valuable email newsletter – Morning Muffin – summarising the most important updates from the previous day, and all of today's agenda sent directly to you email. Every morning you'll receive; yesterday's lead updates; yesterday's pipeline updates; and today's full agenda. Your Morning Muffin can even be personalised to include only the topics which you are interested in receiving.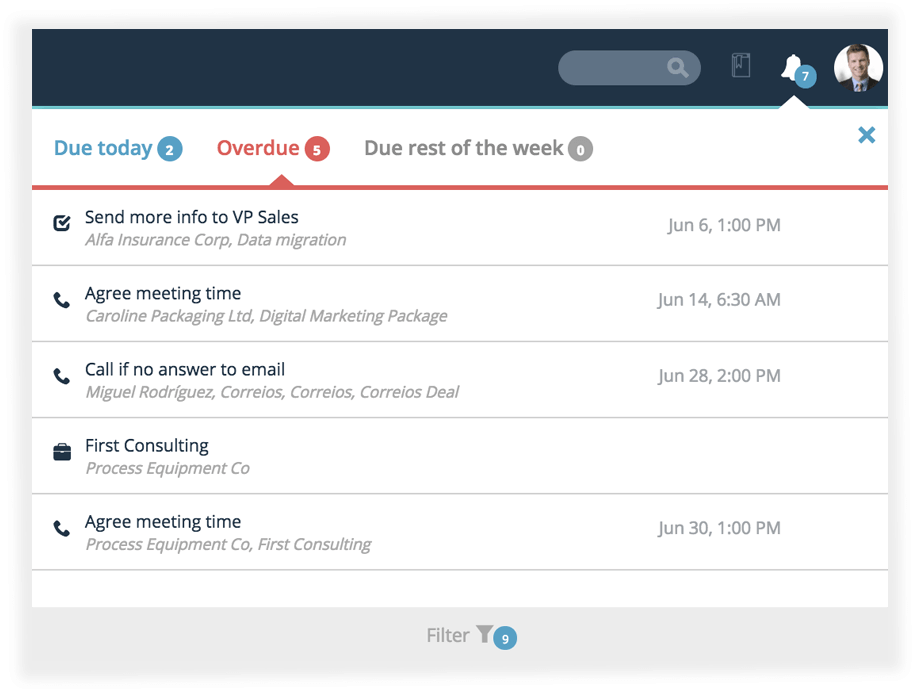 Manage your sales time smarter – Sign up for your FREE TRIAL today
No credit card necessary
Hi, I'm Andrew, CEO here at Teamgate. Myself and my team pride ourselves in ensuring that our customers are powered to unlock their true sales potential. Speak with our team today so that we can learn more about your business and sales goals, and how Teamgate can be effectively utilized to help you grow faster.