Lead Capturing
Make your website a sales tool. Quickly capture website leads, measure and increase conversion. Encourage your Sales and Marketing team to work together as Smarketing.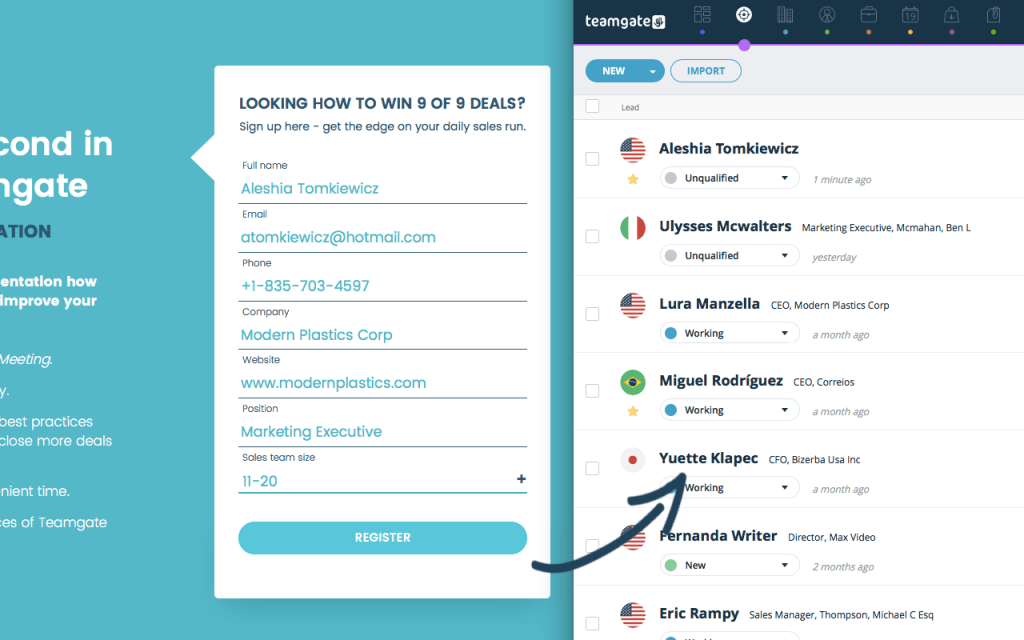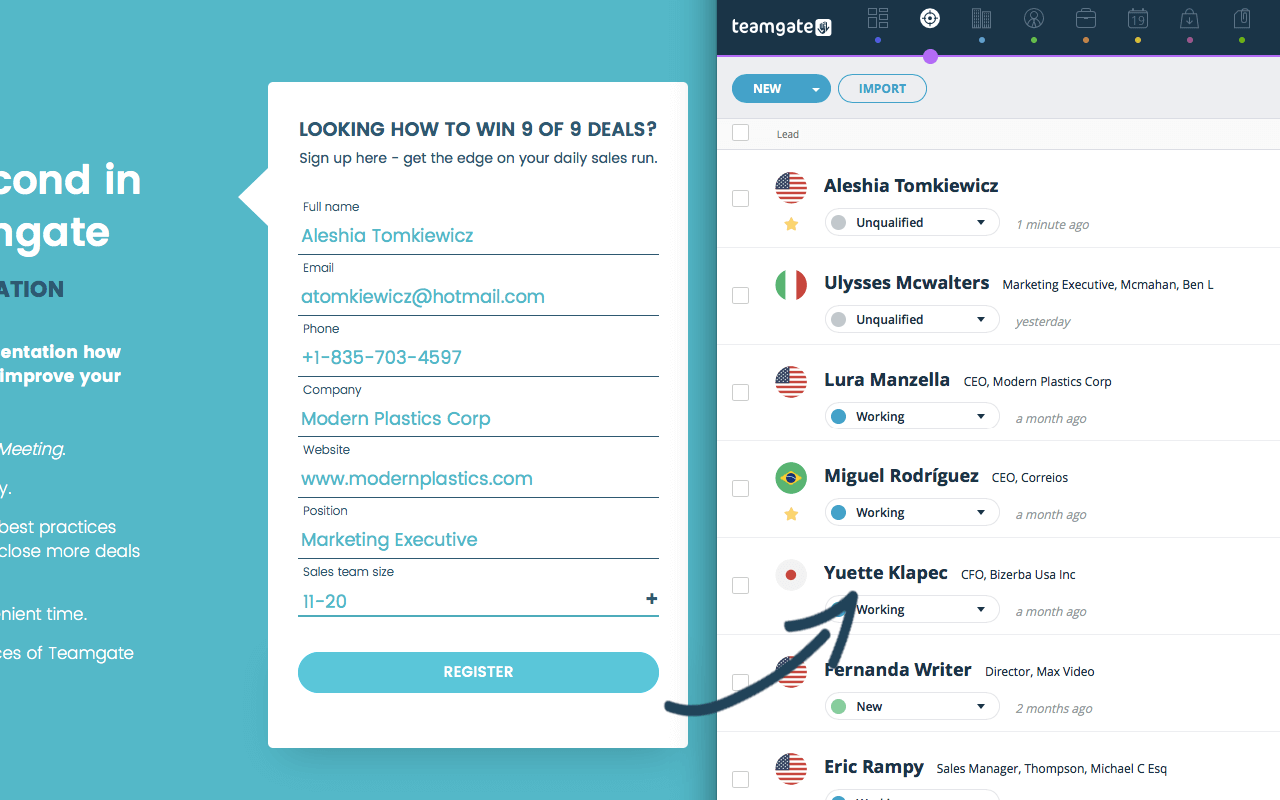 Website Forms
There are plenty of tools to choose from which facilitate inbound leads collection. Create web forms on your website and, once a form is filled out, visitor details will be captured automatically as a new lead and transferred to Teamgate.
Start with WordPress, Zapier, or API
Different types of widgets enable separate website integrations in just a few clicks. You can make special forms with the popular WordPress platform, add simple template web forms to all of the landing pages directly from Teamgate, or find a unique tool in the advanced technology platform Zapier. If you are looking for something specific, a powerful supported API allows you to integrate more systems which you need for your sales leads.
Some of the Lead Capturing features in Teamgate
RUN YOUR SALES TEAM ON TEAMGATE
Your sales team deserves more than just a platform. They deserve a complete sales stack.
Hi, I am Ilmaras, Sales Manager here at Teamgate. I am responsible for ensuring that you drive maximum value from our tool. I would like to learn more about your main goals for using the CRM solution and to tell you how other companies are using our CRM. Please fill in the form and I will get back to you ASAP.