Lead Capturing
Make your website a sales weapon. Quickly capture website leads, measure and increase conversion. Encourage your Sales and Marketing team to work together as Smarketing.
Try Now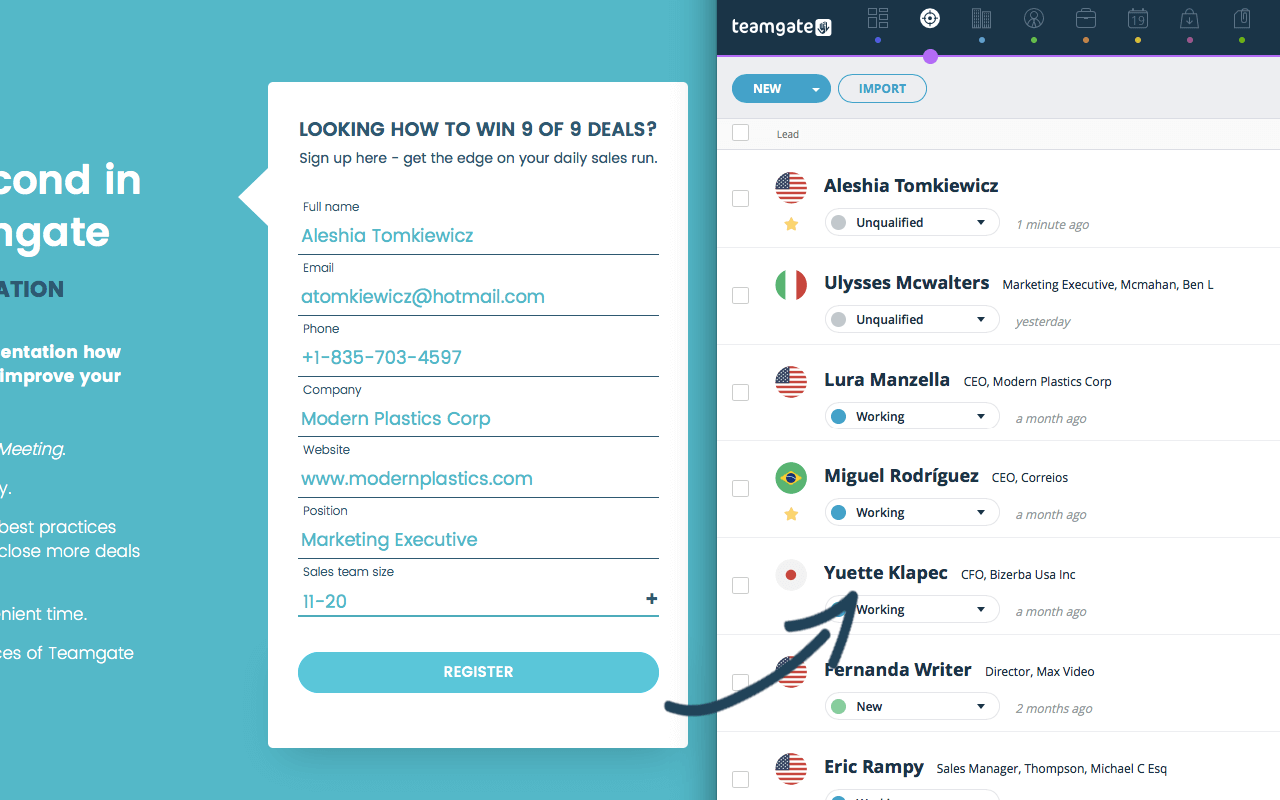 Website Forms
There are many tools to choose from which assist with the collection of inbound leads. By using interest forms on your website – newsletter sign-ups etc. – visitor details will be captured automatically as a new lead, and transferred directly to Teamgate.
Start with WordPress, Zapier, or API
A variety of available widgets enable website integration in just a few clicks. You can create specialised user forms directly from the popular WordPress platform; add simple, template web-forms to all of your landing pages directly from Teamgate, or, find the desired tool for your specific requirements using the advanced technology platform Zapier. If you are looking for something even more specific, a powerful supported API allows you to integrate even more systems to drive your sales leads.
Get to Know More
Find out which visitors convert into opportunities and what are the most valuable lead sources.
Use web forms for A/B testing to know which forms convert the most.
Don't be afraid to test new methods, spend time researching the powerful Zapier facilities.
Get your content up front to drive more traffic to the key landing pages.
Publish mobile-optimised content and analyse website performance.

Automate your workflow and avoid missing any opportunities to contact new leads when they are most interested.
Some of the Lead Capturing features in Teamgate
Manage your sales time smarter – Sign up for your FREE TRIAL today
No credit card necessary
Hi, I am Ilmaras, Sales Manager here at Teamgate. I am responsible for ensuring that you drive maximum value from our tool. I would like to learn more about your main goals for using the CRM solution and to tell you how other companies are using our CRM. Please fill in the form and I will get back to you ASAP.