Contact Management
Teamgate is the award-winning, easy-to-use Sales CRM software designed to help businesses deal with the critical task of managing contacts, organizations, partners, vendors, and suppliers. Find customer data using an intelligent customer contact management feature, manage communication history, quickly and easily, with Teamgate. You'll get a complete picture of every customer from call records and campaign history, to deals in which they are currently involved.
Start Free trial now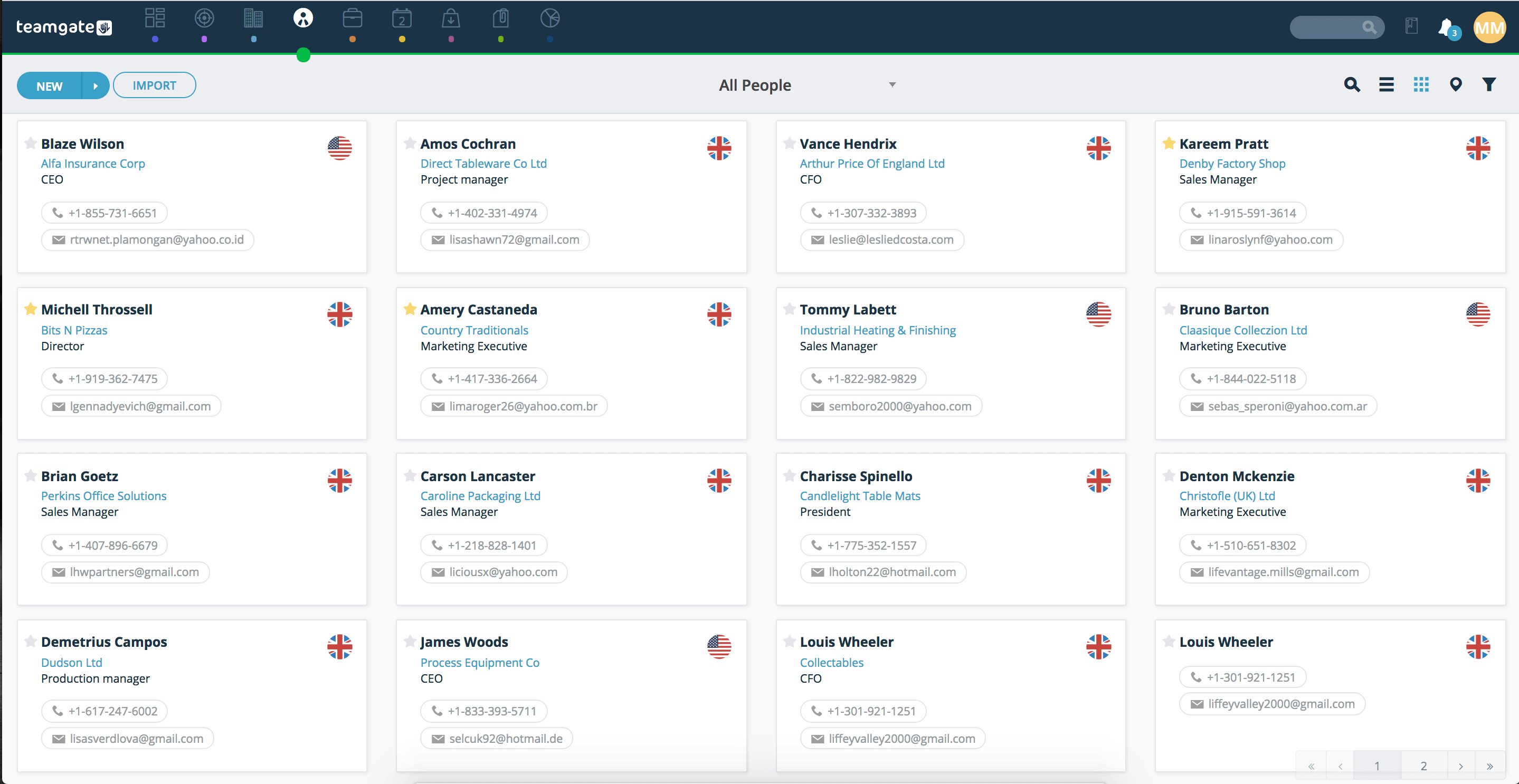 Build Highly Personalised Relationships
Within the contact management database feature, there are two distinct contact categories available – People and Companies – each containing different types of contacts. But, most importantly, these sections are strongly related, ensuring that all of the business contacts database information remains connected to the individual's details. Adding new contacts to your business contacts database is a simple process and also allows you to conveniently convert qualified leads into contacts; import them, or add them manually.
As part of a successful contact list management strategy Teamgate contact cards contain valuable core information essential to your sales process. These cards may be enriched even further by adding custom fields. These customisable fields in your contact database software may be; contact information, notes, tasks, communication history, deal details, and more, suiting the exact requirements of whatever type of business you run.
Key Contact Management Benefits
Teamgate supports prospecting with a range of valuable features, such as Smart Dialer, MailChimp integration, follow-ups, reminders, an intuitive contact management database, and more.
COMMUNICATION HISTORY
Keep track of all your contact communications; whether these are emails, call logs, or simply comments, everything is housed in one convenient place with the smartest contact management system app available. Your complete CRM contact database can be seen and reviewed by both you and your fellow team members. Never again allow bad contact management cloud your vital decision-making process.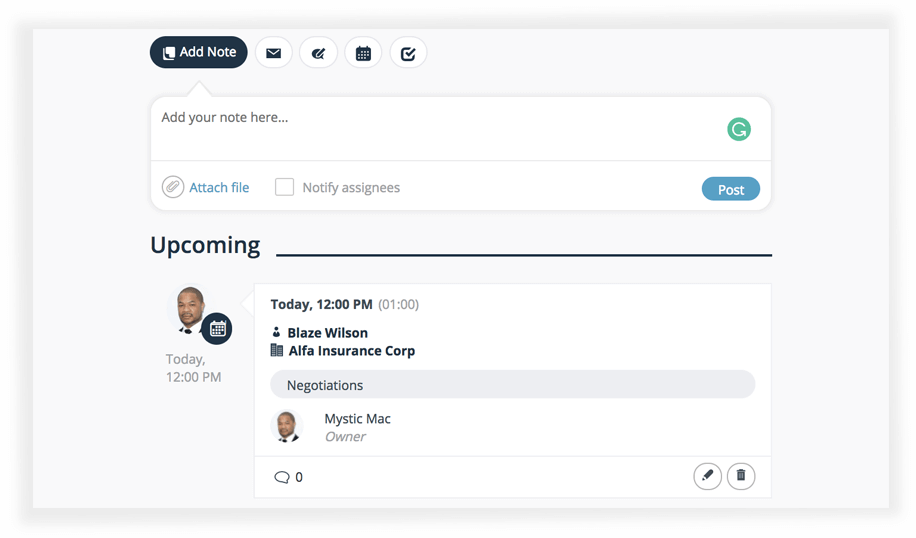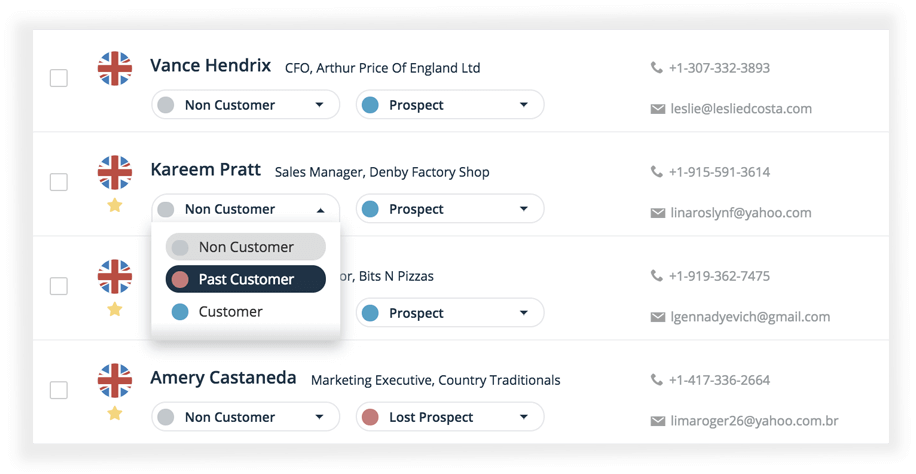 SEGMENTATION AND FILTERING
Sales contact management is vitally important to your business. With Teamgate contacts can be segmented into various categories, such as customer, non-customer or past customer, which helps when working with specific target groups. These categories are static, which aids in keeping the data in your contact database software tidy and well organised. Note: The customer's status will change automatically when the deal is closed, making the Teamgate Sales CRM software the ideal contact relationship management system.
SEGMENTATION AND FILTERING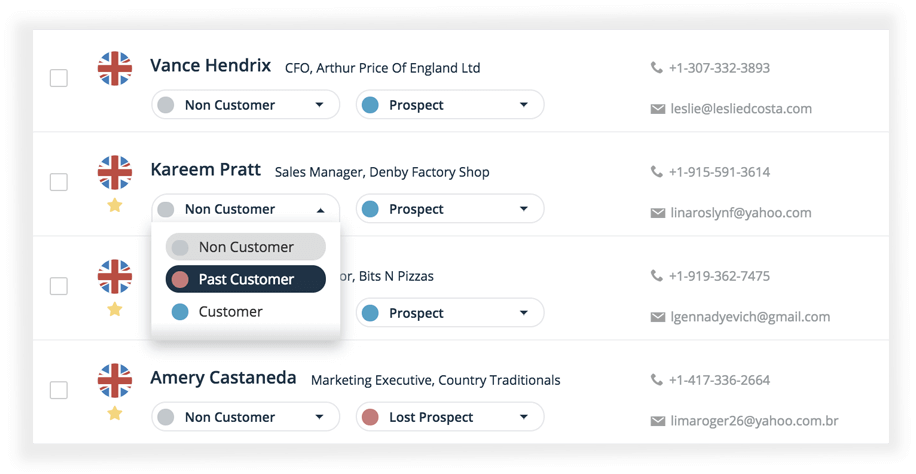 GEOLOCATION
Do you need to have a clear picture of the exact geographic location of where your contacts are located? Within Teamgate's powerful Sales CRM, contact management integration via OpenStreetMap allows you to clearly pinpoint geolocations from your contact management software. Such features make Teamgate one of the best contact management apps in the marketplace.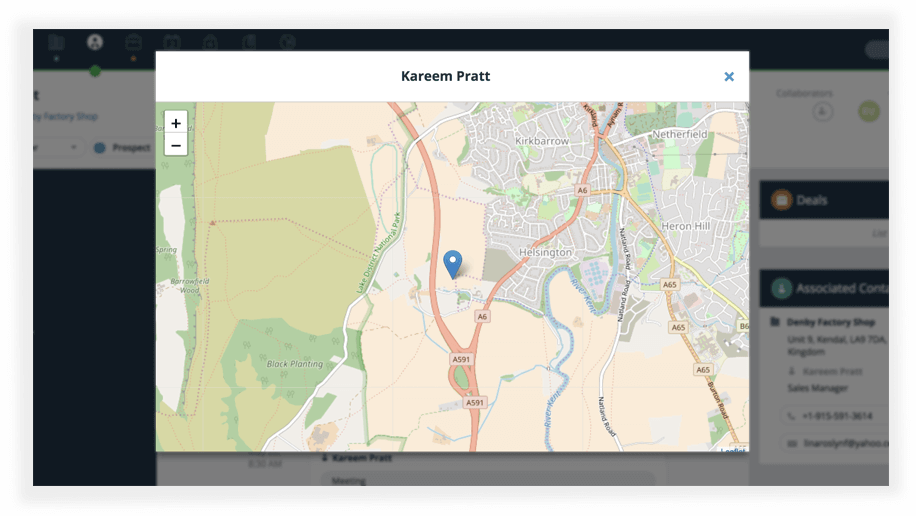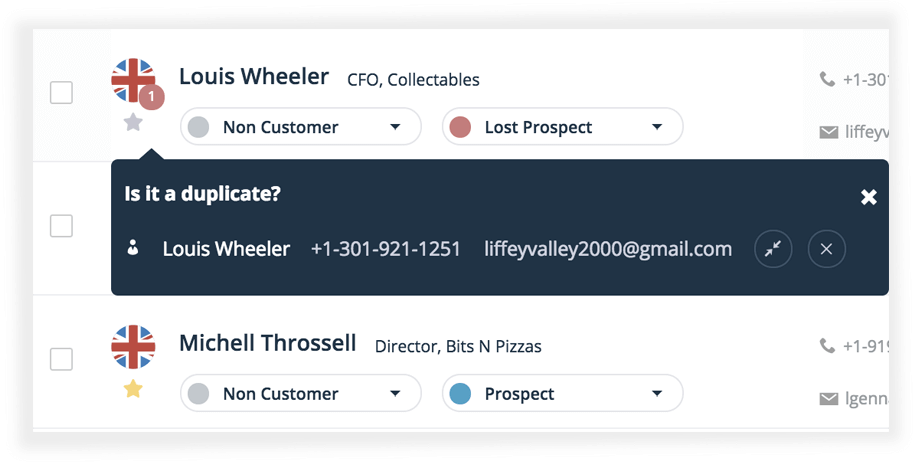 DUPLICATES
An online contact management database populated with duplicates is every manager's nightmare, but now there is a simple solution. In the CRM contact management system, Teamgate automatically marks duplicates and asks if duplicating contacts should be merged or removed. Teamgate really does possess the most trouble-free CRM contact management software to drive your business forward, faster. No more duplicates, no more nightmares.
DUPLICATES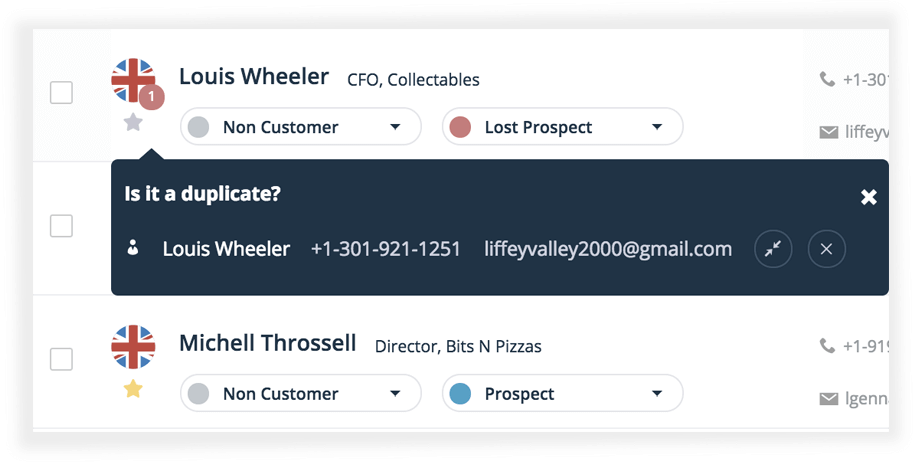 COLLABORATIONS
Ooops! Is more than one member of your sales team interacting with a customer? We all know that can lead to complications and confusion – and worse still, lost sales opportunities. No worries, Teamgate allows you to nominate the contact 'owner' within the software's intelligent online contact management feature, and also enables you to add several collaborators who have the ability to spectate communication performance and add their input if necessary.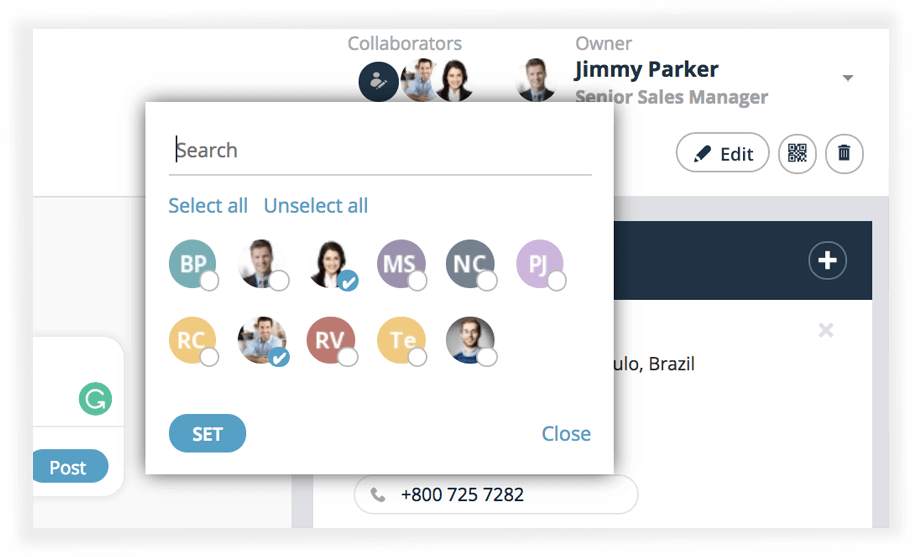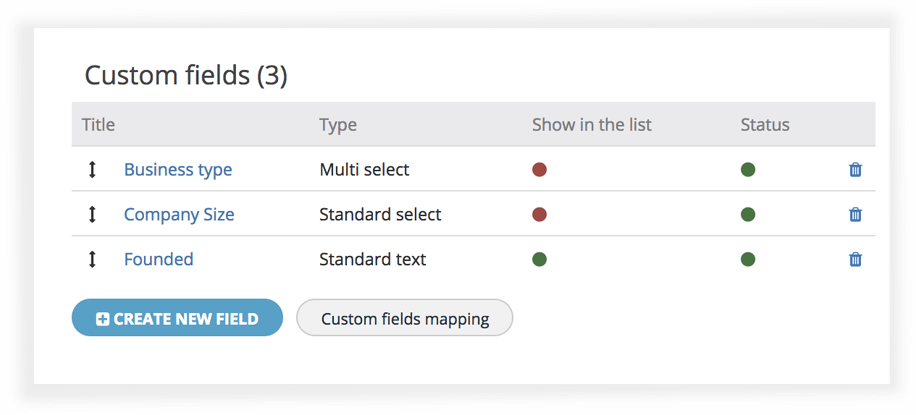 CUSTOMISATION
To accommodate various types of businesses, Teamgate – including its truly stress free contact management feature – uses a system of custom features, containing the information pertinent to only that customer. Fields can be pre-set or made 'on-the-fly' as they are required; filtering is also an option based on any new fields created. This function allows for quick and convenient data entry no matter where you are located; on site, on the road, or in the office.
CUSTOM FIELDS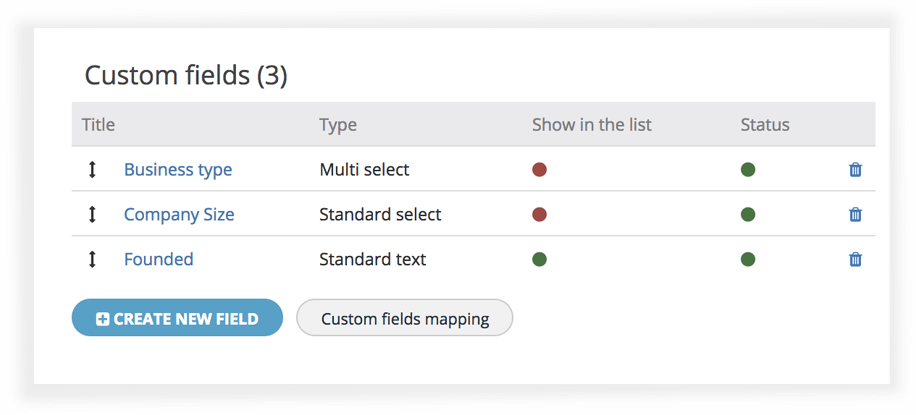 SMARTDIALER™
Teamgate allows you access to a new in-browser calling feature; equipped with auto-dialer, call recording, call routing and much more making it the smartest contact management app out there. SmartDialer™ is the perfect solution for any busy sales manager for whom it's vital to stay in communication at all times, using an ever up to date business contacts organiser. The SmartDialerTM and Teamgate integration offer you the smartest contacts manager for pc, tablet, or mobile.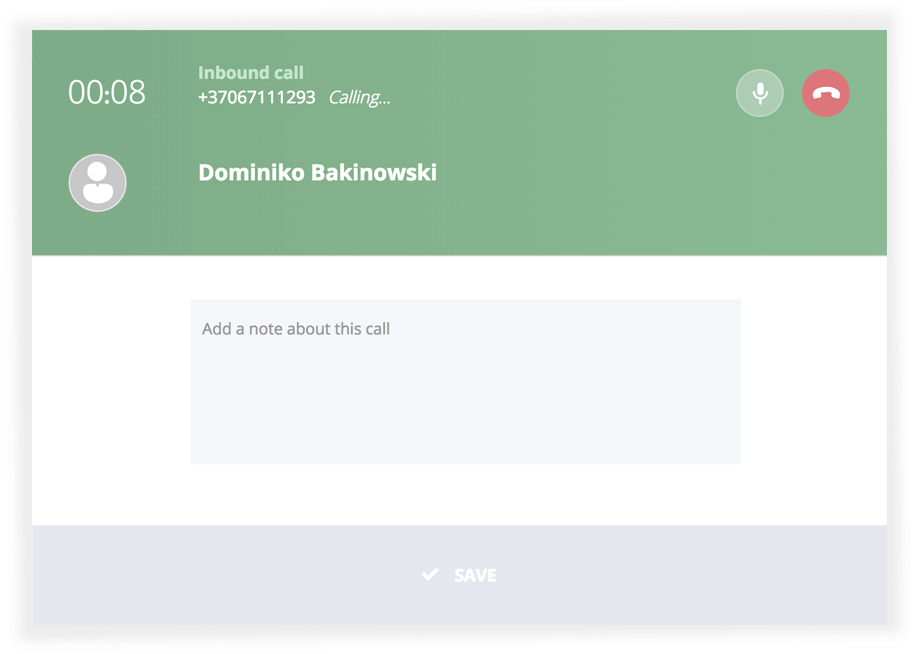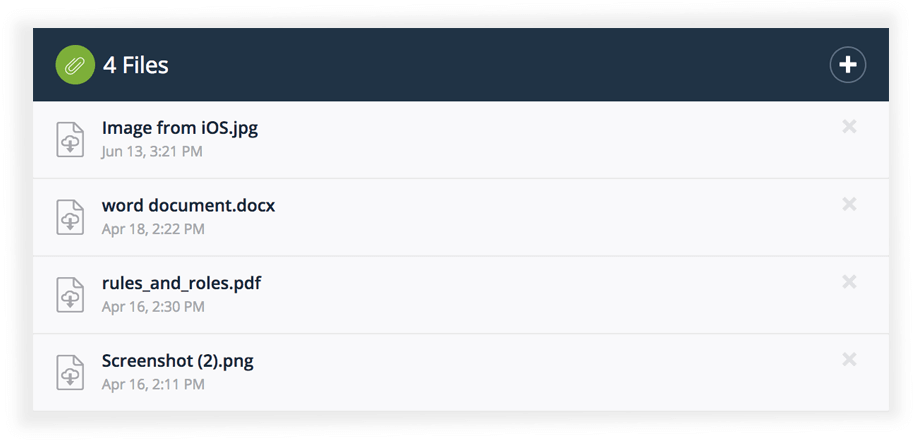 FILE SYNCHRONISATION
Maintaining your client contact software wisely – Do you have exclusive files which need to be associated with specific persons or companies? Upload the files to the contact's card and the file is instantly available for any future transaction. This is a really great, time-saving feature which keeps exclusive files exactly where they belong, neatly within your CRM's customer contact software.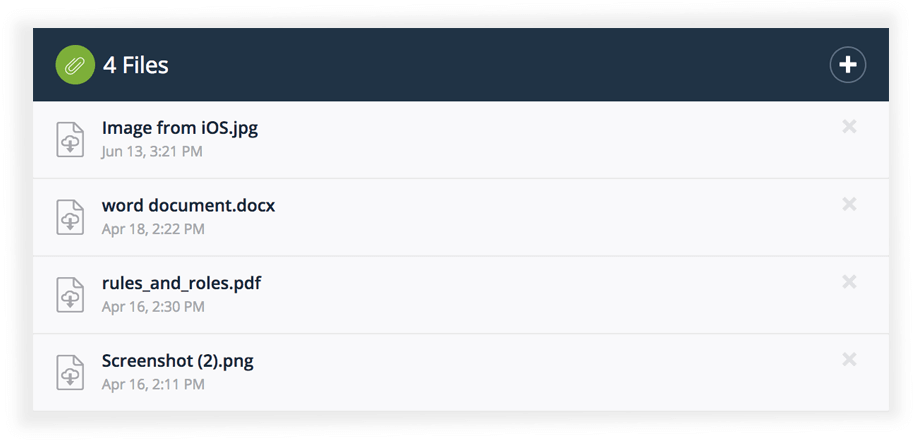 Manage your sales time smarter – Sign up for your FREE TRIAL today
No credit card necessary
Hi, I am Mindaugas, Director of Sales here at Teamgate. I am responsible for ensuring that you drive maximum value from our tool. I would like to learn more about your main goals for using the CRM solution and to tell you how other companies are using our CRM and increasing their sales performance. Please fill in the form and I will get back to you ASAP.