Every business needs to revolve around the customers. They're the core and the foundation of your potential success. Make them happy and you'll make your business strive. This is why customer communication and relationship is always a top priority. No matter what size of a business you have or what industry you're in, you always have to control how you communicate with your current and potential customers.  
Customer relationship management (CRM) implementation is thus the main tool all your teams will use to understand your customers and provide them a top-notch experience. Why? Because as a result, you'll be able to boost sales, increase leads, and provide improved customer satisfaction. But, to achieve these results, you need to know what proper CRM implementation is and how to do it.
Below, you'll find the ultimate CRM implementation with all the information you'll ever need:
header image source: Pexels
What is CRM Implementation?
Before we dig any deeper into the process of CRM implementation, we should first define what it is and explain the basics. So, what exactly is CRM implementation?
CRM implementation is a process of selecting and setting up CRM software that the business will use to keep a record of all communication with the customers. Businesses use it to achieve goals and KPIs they've previously set for different business areas, including:
Simply put, you'll be able to gather all the customer interactions into one centralized database and that means a business can implement CRM within one or more areas of their business and keep track of all customer communication activities.
CRM implementation is most commonly introduced as a response to a certain issue a business is facing. The challenges are then addressed through the CRM and hopefully removed.
What Are the Benefits of CRM Implementation?
CRM can be crucial for the success of your business, especially if you're just getting started. In fact, most companies invest in CRM within the first 5 years of launching.
You may be skeptical about investing all the effort into CRM implementation since you're not completely aware of the benefits. Below, we've listed the top CRM benefits you can expect from introducing this practice to your business.
Here's what CRM implementation can help you achieve:
Improved Customer Service
When you implement the right CRM software, you're able to gather and centralize customer information. This provides the valuable insight you and all your employees can then use to boost customer service. The more you know about them, the better relationships you'll build.
When you centralize all your sales data, you'll be able to find the weak spots and work on improving them. Your customers will appreciate the improved service and you'll gain their trust. Also, you will be able to create a universal sales process that all your employees could follow. This will create a unified experience that will boost your brand image.
You need everyone on your team to work productively and efficiently. CRM helps automate certain tasks and improve the overall workflow. This is due to a better-organized task schedule as well as a centralized database of crucial information.
Higher Customer Retention
All of the above results in higher customer retention. As you improve different segments of your business and interactions with the customers, you'll see that their overall satisfaction is being improved.  CRM will help you track user behavior, convert leads, and promote customer loyalty.
Successful CRM Implementation: Preparation
As you can see, CRM implementation is a layered and multi-purposeful addition to your business operations that can bring more benefits than you're aware of. This is why you need to learn how to do it successfully, step by step.
Below, we'll break down the entire preparation process into segments you can easily follow for a successful CRM implementation. Let's get started.
Before you start planning your CRM implementation, you have to look at the big picture. Knowing where your business stands and where you want it to be is a huge plus. So, before you make any specific steps, you need to know why you want to do this.
So, answer the following questions:
Why am I Implementing CRM?

What issues do I want to address?

What goals do I want to achieve?
Imagine your business before and after CRM implementation and be aware of the specific changes you want to make. This will help you focus on your mission and find the right way to do it successfully.
For instance, many businesses find the following to be the most important goals:
A better understanding of the customers' needs, journeys, and expectations.

Improved business forecast.

Finding better ways to sell and improve the sales process.

Convert more leads.

Increase monthly income.

Build team efficiency.

Reduce costs.
Whatever your goal is, make sure you aim for it specifically with your CRM plan. That is the only way you'll do it successfully and be able to track and measure the results.
Choose the Business Areas
The next major step in your strategy is choosing the business areas you'll want to cover with your CRM implementation plan. This is closely connected to your goals.
For instance, you've set a goal to increase sales. So, which business areas do you need to include in the CRM process? You'll have to include sales, marketing, and customer service.
CRM implementation is a demanding, time-consuming process. It's complex and requires a team of people to work on it together. That means you need to put together your team before you move any further.
But, who should you include?
You need to decide which of your employees will be able to play the role of:
CRM

project manager

 

engineer or software developer

IT manager

sales team leader
You can either choose from your in-house staff or outsource if you feel the need. Assemble the team and give them a brief introduction to what you plan on doing.
Then, move on to the next steps together.
The next step you and your team will need to take together is to perform a CRM analysis of the status quo. You know where you want your business to be in the future but you also have to understand the starting point.
So, take a closer look at where your business stands today. Try to define:
what are your current business needs

what processes do you need to introduce

what are the weakest links in your workflow 

what needs updating
This will help you develop a deeper understanding of your needs which will lead to you choosing the best possible solution. Analyze your organization top to bottom and decide on the top priorities to be addressed.
When you're setting up a new system, you'll need to transfer some or all of the old data into it. Data migration is a crucial part of the CRM implementation process, and you and the team need to decide which data to transfer and how.
The data you'll need is the one that:
is significant for your business

will play an important role in the new system
So, if there's any data you don't need, just leave it behind. Otherwise, you'll just occupy valuable storage space. 
Once you decide which data to migrate, try out data transfer on a sample to test how it goes. If everything's in order, you can transfer all of the selected data.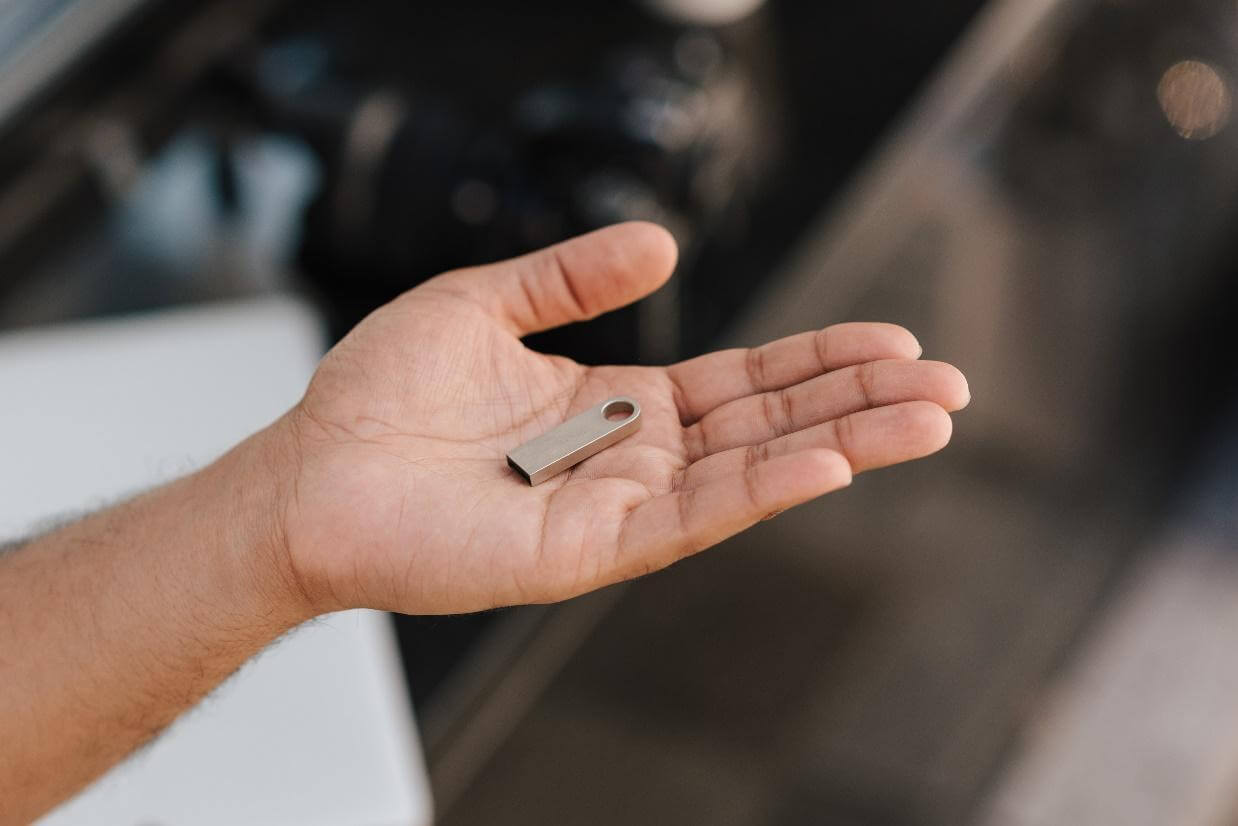 image source: Pexels
Decide on the Must-Have Features
Before you choose the CRM software you'll be using, it's a smart idea to list the must-have features for your business.  Simply, think of the things you absolutely need to make the CRM implementation a success. 
Below, we've listed the top features most businesses look for in CRM software:
track interactions

customer opportunity management

lead management

email tracking

automated reports

custom dashboards

trend analysis

mobile CRM

sales data

marketing automation

forecasting
A study by SoftwareAdvice found the top-requested feature to be contact management, followed by track interactions and scheduling/reminders.
There are other features your business could benefit from, so do your research before making any decisions. Check to see what's out there and which vendors offer the best features. Once you do that, you'll know how to make the best decision.
Depending on your starting point, needs, and goals, you'll need to decide on the type of CRM you want to implement. Your organization is unique and you need to choose based on its specific characteristics and position.
There are three main types of CRM, and each one comes with a set of functionalities, features, and processes that make it work for you. Those are:
It focuses on teamwork and links together everyone in your organization. It makes sure you're all using the same data, channels, and tools. It makes your work unified and consistent. That leads to a smooth and seamless customer experience. 
Operational CRM focuses on improving the internal processes of your organization. They help you detect and solve issues in the way your departments are functioning and help your employees perform at their best. They mostly focus on automating certain processes to help your employees focus on top priority tasks or simply use their skill and creativity for something more valuable.
Finally, analytical CRM systems help you use the most out of the customer data you collect. It provides better analytics and data reports.  If you aren't sure about writing reports or you need help with any writing assignments, evoessay.org is the best choice. They have a lot of writers who specialize in different topics so there is nothing you should worry about. Additionally, they also offer free services to help outline or format your documents, so you can devote your time to more important tasks.  
The data reports help you get an improved understanding of your customers and thus make better decisions on how to behave. As a result, you and your customers have a much better relationship.
So, choose the type of CRM system your organization would benefit from the most.
Here's what you've covered so far:
you know where you stand

you know where you want to be

you have a team

you know the type of system you want
Now it's time to create a final plan that will break down the process of CRM implementation into stages. Each stage will help you complete a minor goal and move forward in your general plan. For each stage, you should:
set up a timeline with deadlines

decide who are the people in charge

define the tools and resources you need
Once your initial draft is complete, let it rest for a couple of days and allow everyone in your team to rethink their suggestions. Get back to it after it all settles and make some changes, if necessary.
Then, write the final version of your CRM plan and you'll be ready to start working on it.
Successful CRM Implementation: Key Steps
You've done all the hard work and prepared your team to successfully implement a new CRM system. You are now ready to follow the steps of your previously defined plan.
But, if you aren't sure what this plan should encompass, we're here to help with that as well.
Below, you'll find a list of key steps in a winning CRM implementation process.
Choose a CRM Vendor & Software
After analyzing your needs and analyzing what's being offered on the market, you'll need to choose the best CRM vendor for your organization.
Read through their instructions and guides to ensure you know the nuts and bolts of it. If needed, contact their customer support for additional help. 
Follow by cleaning out the data you found useless and redundant. Prepare your systems for data migration and do a thorough clean-up.
This will ensure only valuable and useful data get transferred in the data migration process.
Your new CRM system won't be much of success unless you train your employees on how to use it like professionals. You should organize team training and have every department learn about the new tools and processes they'll be in charge of.
Make use of the trial version of the software to get everyone on board as soon as possible. Then, provide additional practice time and mentorship for the most complex operations.
Only once you're certain your team is ready to take on this new challenge can you start using the new software.
Integrate With Other Apps & Software
Even though you're building a new system for your organization, you still need to keep what's best from the old system. Integrating the new CRM with the previously used third-party apps and software is a must.
So, the next step includes you deciding which third-party apps you'll continue using and then integrating them with the new CRM system.
It could be anything that makes your organization perform better- from Slack to MailChimp, just as long as it makes things run smoothly.
The system you chose will come with a set of requirements it needs to meet. You'll set your expectations according to what the vendors promise you. But, you can't just trust them blindly.
Instead, you should perform CRM testing to see if things are running smoothly, as promised. So, make sure to:
test for deficiencies, errors, and bugs

check all the functionalities

read the specification carefully
You need to be sure that you receive what you're paying for and are able to face new challenges.
Launching your new system will be the final step that you'll be ready to take only once all the previous steps have been completed. You've done all the necessary preparation and you're ready to move all your data and operations to the new environment.
Your employees are well-trained but you need to ensure they're using their knowledge the way they should. 
So, monitor their activity on the new system and help them onboard successfully.
Still, once the launching is finished, you'll need to keep your eyes wide open for potential issues and bugs. 
Also, it's important to monitor the performance of your CRM system and ensure it's helping your business the way it's supposed to. If your business undergoes additional changes, you'll need to re-think the features and functionalities you're using and potentially change your preferences.
Final Thoughts
Yes, CRM implementation may seem like a huge bite for you at first. There's so much to think about, analyze, and decide on. Plus, you need to assemble a team of people to help you do it right. But, with a strong strategy and detailed plan on how to do it, you'll be able to perform a successful CRM implementation process without any trouble.
The guide we've shared above will help you prepare for this process, one step at a time. Use it to remove doubts and triumph at CRM implementation for your organization.