Call Analysis
Analyse calling results and view your call logs, graphically and simply, within Teamgate CRM
Try Now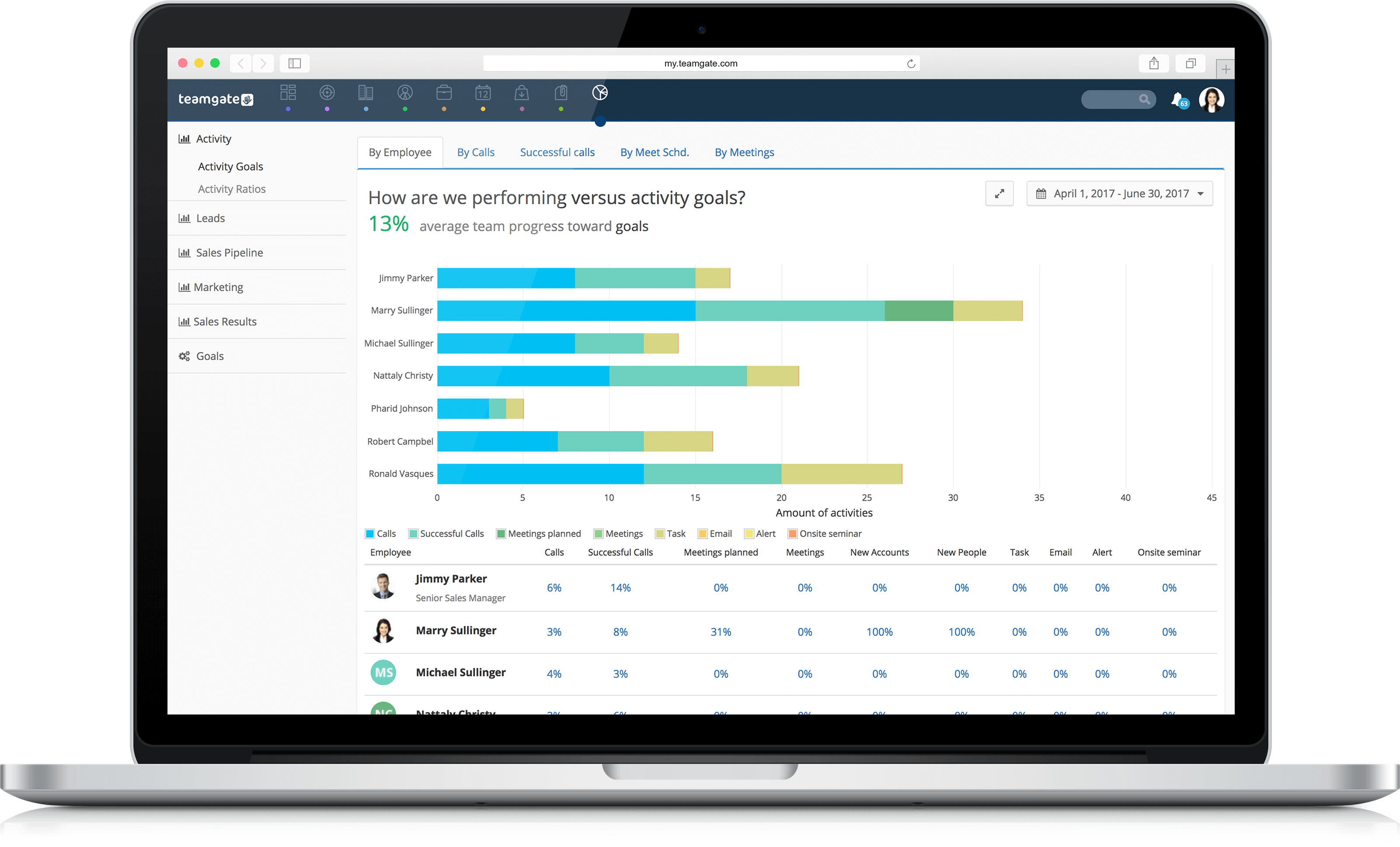 Measure the Impact of Sales Calls
Sales call reports can help evaluate your team's performance and also aid in evaluating if set-goals are being reached. You may also inspect the influence which calls are having on sales results.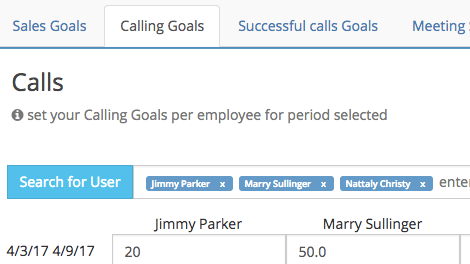 Calling Goals
It is possible, and advisable, to set calling goals for your sales team members. You can identify the number of calls a sales rep has scheduled over the period of a week, month, or any other span of time. This can help you to track the performance of your team and the effectiveness of their calls.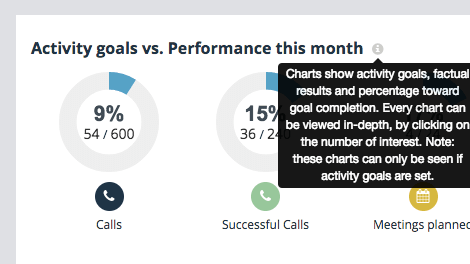 Goal Tracking
Using your Teamgate dashboard you may quickly, and easily, track the success of how efficiently your team is reaching its calling goals. The graph will accurately display how many calls have been planned against how many have actually been completed.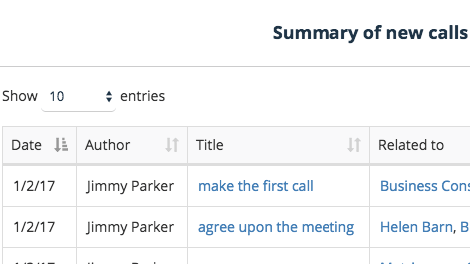 Summary of Calls
To get a more in-depth sales calls analysis you can access the Activity Goals reports function. Within this function, there is the possibility to visualise a particular sales representative's calls made over a particular time period.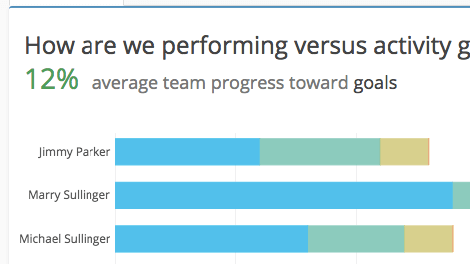 Call Efficiency
Activity reports allow you to identify how many calls, and other actions, were completed over a selected time period. Also, you can see how many deals were created and closed during the same period. In this manner, you can analyse the impact of those calls in your sales process.
Manage your sales time smarter – Sign up for your FREE TRIAL today
No credit card necessary
Hi, I am Mindaugas, Director of Sales here at Teamgate. I am responsible for ensuring that you drive maximum value from our tool. I would like to learn more about your main goals for using the CRM solution and to tell you how other companies are using our CRM and increasing their sales performance. Please fill in the form and I will get back to you ASAP.