Multi-Currency
To avoid duplicates in the contact lists, Teamgate automatically identifies duplicates and enables you to manage them quickly.
Try Now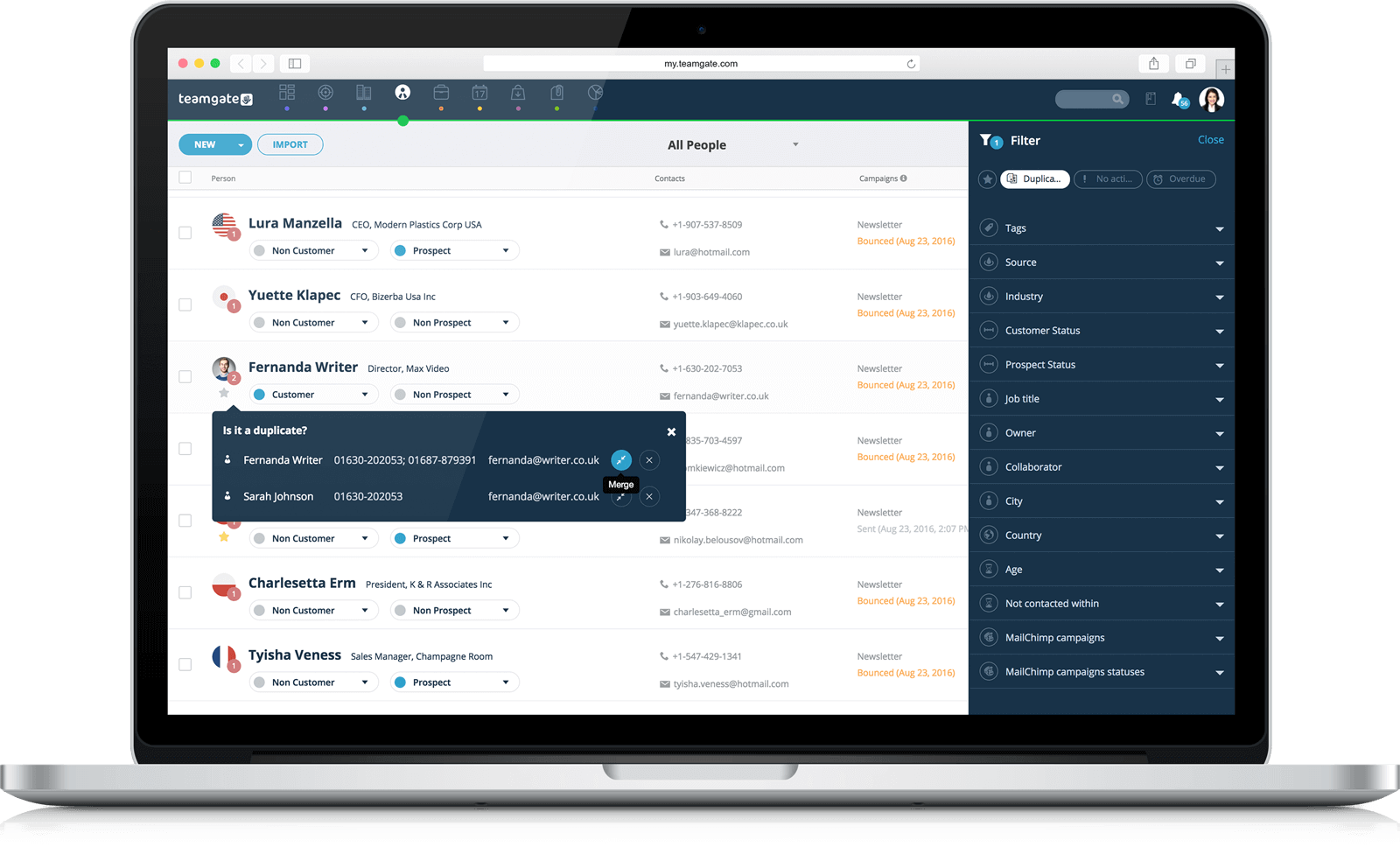 Database Without Duplicates
Teamgate has a number of features which help to identify and manage duplicates. It is now easy to have a well-organized contact database.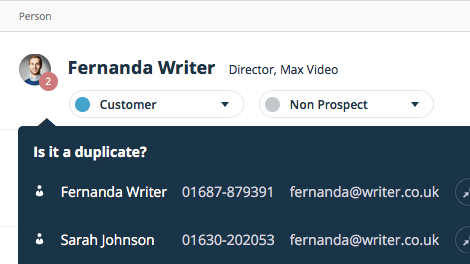 Duplicates List
Contacts, which may be duplicated, are easy to spot because they're identified with the number of possible duplicates in a red circle. By clicking on the icon, you can see a detailed list of duplicates and immediately merge contacts or mark them as not duplicated.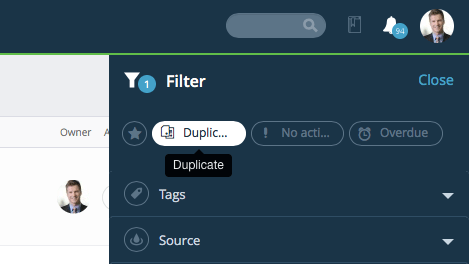 Duplicates Filtering
In the lists of contacts and companies, you can see duplicated entries by filtering them out. In the filtered list, you would only see the overlapping businesses / contacts and be able to manage the entries quicker.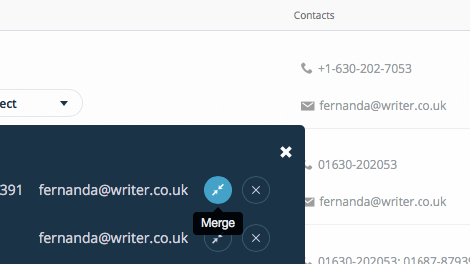 Merging of Duplicates
If entries are identified as duplicates, you can merge them in just a click. By merging companies / contacts, you ensure that all the associated information is kept in the contact card.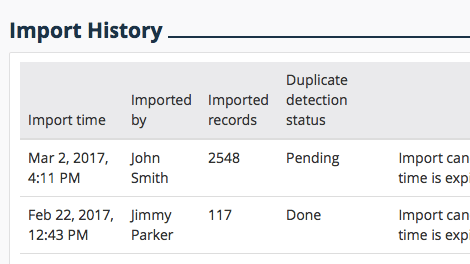 Checking Imported Contacts
When contacts are imported, the existing data are compared with the one which is being imported. By comparing a number of criteria, such as company code, phone number, address, and other, possible duplicates are identified immediately.
RUN YOUR SALES TEAM ON TEAMGATE
Your sales team deserves more than just a platform. They deserve a complete sales stack.
Hi, I am Mindaugas, Director of Sales here at Teamgate. I am responsible for ensuring that you drive maximum value from our tool. I would like to learn more about your main goals for using the CRM solution and to tell you how other companies are using our CRM and increasing their sales performance. Please fill in the form and I will get back to you ASAP.