If your sales aren't mobile, they're static
Modern sales professionals need to be both mobile and connected at all times. That's where the Teamgate mobile CRM – for both Android and iOS – comes into play.
Sales professionals need a fully mobile sales CRM to keep them in-touch and connected with their entire sales process. If something changes, anywhere in the sales pipeline, your sales team need to have access to that information, office-bound or not.
Teamgate mobile CRM gives your sales team all the features and tools that they need to take their sales office with them wherever they go. And the good news is; your mobile sales solution comes at a hugely affordable price.
Teamgate – packed with Mobile CRM features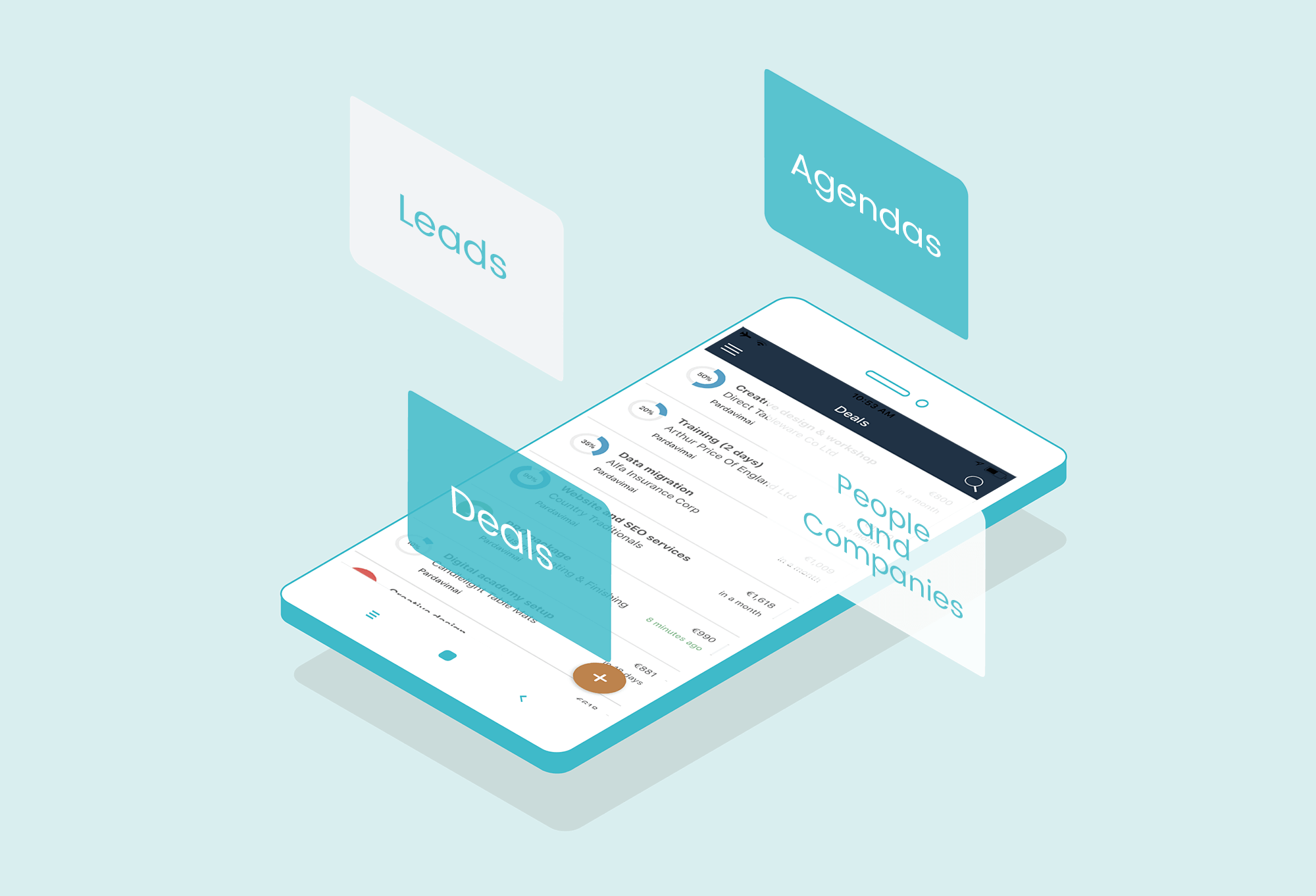 A mobile CRM sales solution needs to come with all the time-saving tools sales professionals need to keep the sales pipeline flowing smoothly.
Agendas – Manage all aspects of your agenda.
Check to see what's on, where, and when.

Edit the activity as the situation changes.

Change the activity owner.

View any files attached or associated with the activity.

Add or read personalized comments associated with the activity.

Check all of the activity's related contacts.

And finally, remove an activity when no longer needed.
Leads – Your leads are the lifeblood of your sales process so they need to be managed with great care. But that's no problem with Teamgate mobile CRM
Teamgate gives you access to your full leads list.

It lets you search your entire leads list.

Add new leads and change the status of those leads.

Email or call your leads directly from the mobile CRM.

Check your lead's location on the map.

Review all communication history and attached files.

Change the owner of the lead.

Create new tasks.

Convert your leads while on the road.
People and Companies – Being away from your desk is no obstacle to managing the people and companies who populate your CRM.
The Teamgate mobile sales solution helps you manage your contacts intelligently and gives you all the options you need.
Review your entire contacts list.

Add a new person/company.

Search for persons/companies

Edit or change your customer's status.

Email or call the contact directly from your CRM.

Change the owner of the account.

Check their entire communication history.

View all attached files and documents.

See all related deals or contacts.

Create new related deals as you need them.
Deals – Deals are always to hand with Teamgate mobile CRM.
Search your deals list.

Add new deals.

Change their status.

Change the deal owner.

Review communication history.

See all attached files.

Inspect related contacts or companies.

Edit or remove deals.
Take your entire sales office on a road trip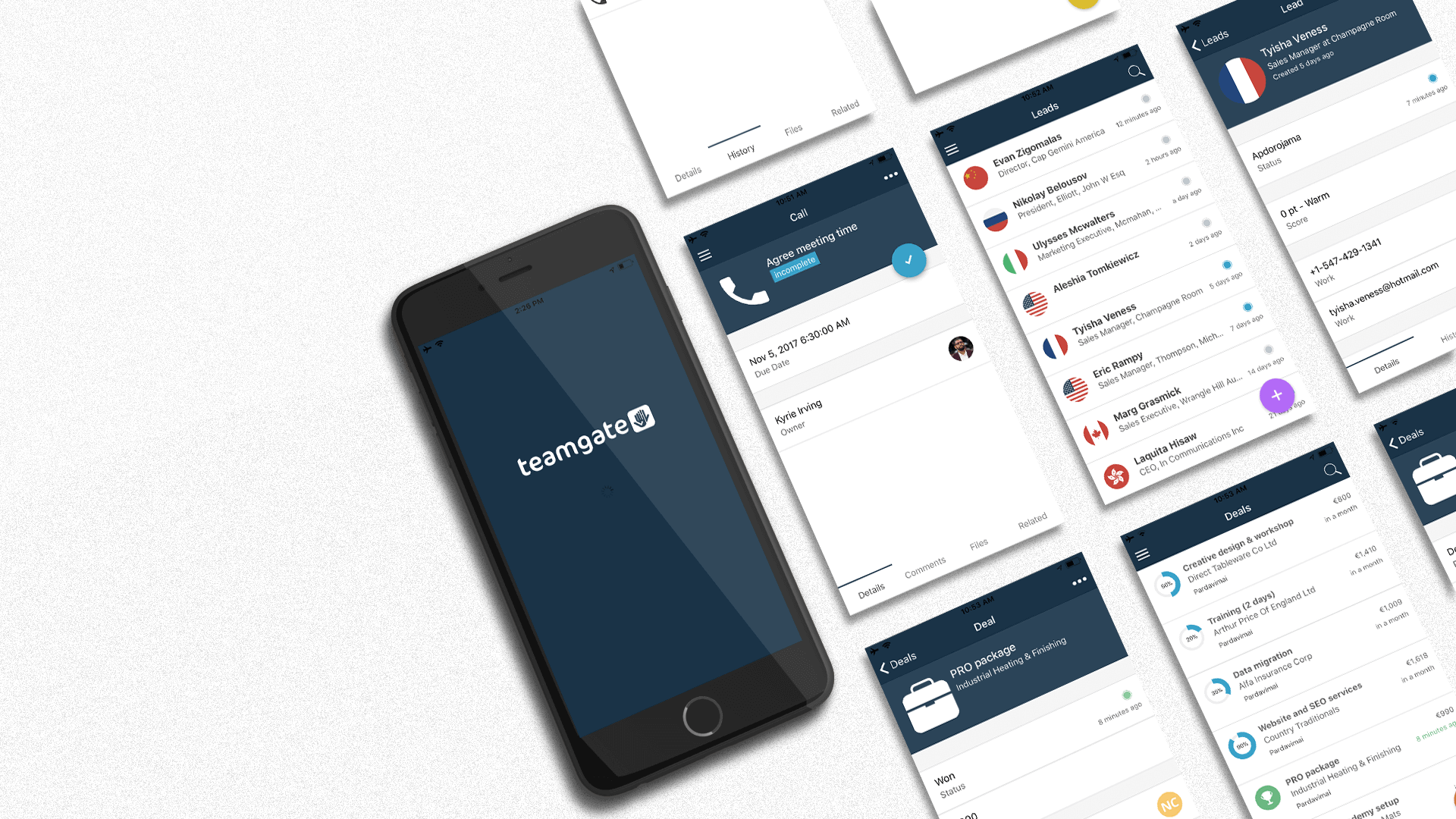 Teamgate's mobile sales solution means never being stuck for the information you need, even when away from the office.
Whether you want to arrange meetings or take notes, call clients directly from the mobile app, or update your customer's detail as they change, Teamgate gives you all that power using your mobile phone.
That best way to discover mobile CRM for yourself is to download our easy-to-use app from the App Store or Google Play Store, and take it for a 14-day free test drive today?
GET READY TO OWN YOUR WORKDAY
with the most user-friendly CRM on the market.
Start Free 14-Day Trial
Painless setup, no credit card required