Using CRM for managing various tasks is already very helpful, but when you combine it with different CRM integrations, you become even more productive with your automated work routine. Here are ten CRM integrations from Teamgate that will assist you with nearly any task.
#1 Integrated Sales Inbox
Integrated sales inbox is Teamgate's latest feature that allows you to track and store all of the communication you do via email with your customers, prospects, and leads. This feature is particularly helpful for improving productivity as it allows you to work with sales in one place.
This integration also ensures that your emails and sales data is stored appropriately in a secure and organized manner. This will save you a lot of time in part due to the ability to connect any email platform to your CRM from Gmail to Thunderbird to Outlook.
#2 LinkedIn Shuttle
LinkedIn integration helps you avoid manual data entry by collecting the data from LinkedIn profiles and send it directly to your Teamgate account. Such personal data includes the title of your contact, their position, the company where they work, email address, phone number, and so on.
The good news is that the Teamgate-LinkedIn Shuttle extension is absolutely free and you can get it from the Google Chrome Web Store. By using this extension, you will be able to collect more data in smaller periods of time and stop doing it manually altogether.
#3 QuickBooks
Another great tool for increasing your productivity is QuickBooks integration which will help you manage your accounting and financial procedures. Some things you can do with this Teamgate CRM integration include:
Viewing customer payment histories

Sending invoices from any device

Tracking expenses from any device

Connecting with colleagues and your accountant

Predicting future needs or demands

Using invoice tracking and bill management tools

Linking with your bank accounts

Creating and sending quotes and payment reminders

Filtering your invoices and managing them better

Copying contact details from QuickBooks to Teamgate and vice versa
#4 Slack
Slack is a great platform for communicating with your team, so when you combine it with Teamgate it will definitely benefit you and your colleagues a lot. This integration allows you to have better communication with your team members and avoid misunderstandings at work.
Moreover, you can share information from Teamgate directly to Slack in a separate channel even with the people who don't have a Teamgate account. This will also make the teamwork spirit stronger and allow you to appreciate your employees' achievements better.
#5 WordPress
WordPress integration for Teamgate allows you to automate lead generation and profit from this tremendously. The main feature of this integration is that it allows you to create special forms that can be added to your landing pages afterward right from their source at Teamgate. This will help you collect visitor data faster and then use it in your marketing strategy.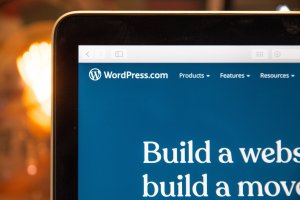 By the way, if you are trying to reach international audiences by translating your content with a translation agency like The Word Point, you can still use this translated content. This is because this integration simply requires you to install a plug-in that will provide you with all the tools.
#6 Google Drive
Google Drive is one of the most popular platforms for storing your files in the cloud. Logically, integration with this platform is essential for your CRM and Teamgate has it. You will be able to store any kinds of files as well as deals which will make the process of transferring data faster.
With this integration, you can share files with your team members easily and access files both online and offline. Google Drive integration will ensure that you don't lose any documents and you will always be able to find the relevant ones quickly thanks to the intricate organization.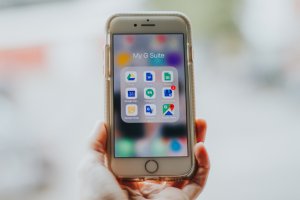 #7 Google Calendar
Another one of Google's creations, Google Calendar also has an integration with Teamgate Sales CRM. With its help, you can quickly access and sync your calendars through Teamgate from any device. This makes it very comfortable for those checking their schedule on-the-go.
Google Calendar integration will help you improve planning and keep track of all the upcoming events without having to switch between several apps. You can also import new data automatically and track all the changes. It's truly a lifesaver for all those struggling with organizing their work during the day.
#8 Google Contacts
The logic of Google Contacts integration is quite similar to that of Google Calendar. You can import your Google contacts such as leads, prospects, and customers to your Teamgate account and then manage them from the CRM without having to switch between apps all the time.
The main benefit of all these integrations so far is that they reduce manual work and allow you to automate your work routine reducing the amount of time you spend on each of the tasks. This ultimately leads to greater productivity in teams and more regular achievements.
#9 Twilio
Twilio integration with Teamgate Sales CRM works with Teamgate's SmartDialer feature to enable you to call directly from the platform itself. It is a phone system within Teamgate that helps you interact with your customers easier allowing for better user experience.
Twilio integration makes communication via phone calls more convenient both for you and for your clients. In addition to that, you can even record or log your calls to analyze them later and improve your calling techniques and customer support with time.
#10 Integromat
Last but not least, the Integromat integration will allow you to create your own customizable sales workspace based on automation. Integromat is a Zapier alternative that is just as good and will provide you with a smarter sales workflow process. Integromat integration will help you with such things as:
More and better-managed automation

Selecting and viewing your automated tasks

Viewing your recorded actions to analyze them

A better sales platform with more options
Final Thoughts
All in all, CRM integrations can help greatly when it comes to managing your customers' and your own data, analyzing your audience's behavior, keeping track of communications, automating your work routine, and performing many other sales and marketing actions.