HubSpot integration with Teamgate CRM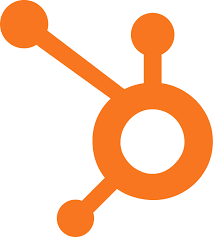 Sync HubSpot and Teamgate data automatically to reduce manual data entry and to avoid messy, time-consuming imports.
With this integration, you can automatically sync customer information between HubSpot and Teamgate two-way and real-time. You can automatically generate or update customer information in your CRM using data sync.
How It Can Help You Sell More:
Reduce manual data entry – This powerful integration

will eliminate the need for manual customer data entry across all platforms. Once you enter new data into Teamgate or HubSpot, it will automatically be added. The best thing is, there will be no more need for data import/export, because 2-way sync will share your data automatically in real-time, reducing accidental errors.

Customer information shared across multiple departments

– Companies usually use multiple solutions throughout different departments. Customer data can be insufficient or even lost while migrating through multiple solutions. Through HubSpot's data sync integration with CRM, departments will be able to share and work with up-to-date customer data for maximized efficiency.

Time savings on contact management

– Maximizing efficiency and productivity is one of the top priorities in any company. When companies use multiple solutions for their daily activities, just entering data and navigating across takes up a big chunk of time. With this integration, you can save time entering and updating data.
Discover other integrations with Teamgate
Hi, I am Mindaugas, Director of Sales here at Teamgate. I am responsible for ensuring that you drive maximum value from our tool. I would like to learn more about your main goals for using the CRM solution and to tell you how other companies are using our CRM and increasing their sales performance. Please fill in the form and I will get back to you ASAP.