Sales CRM can really help in writing branded content as you are able to store all the personal information of your customers. However, it can also help you reduce costs or save money for your organization. Here are eight ways how you can do this.
1. Work on a Single System
Customer relationship management program of any kind enables you to work on a single system keeping all of your tasks in one place. Various CRM programs can help manage anything from sales to marketing to customer service. However, there's special importance that the sales CRM bears.
Such a program can help you increase sales and reduce costs simply by being more efficient with all of the tasks you complete. It saves your time and allows you to access everything in one place meaning that you see the big picture while having access to smaller bits right there and then.
2. Remove Duplicate Customer Records
Another great benefit of sales CRMs is that they can help you remove duplicate customer records and save you money this way. Duplicate records are usually the cause of performance problems and even fraud, so once you get those out of the way you will be saving yourself a headache at least.
Sales CRM can help you boost sales by having all of the information in one place and eliminating the probability of you spending money on someone who has been already marketed to before. Lead and customer records must always be kept in check for this to work well.
3. Improve Tracking Mechanisms
This is probably a no-brainer but it is still worth mentioning. Customer relationship management programs can help you improve your tracking mechanisms and, consequently, increase sales and save your money. It's simple yet extremely effective in many ways.
Sales CRMs help you to track everything from lead status to conversion ratios to FTRs to customer satisfaction. The good news is that your teams from all departments can all work with the program, so your marketing team, sales team, and service team can all coordinate their actions.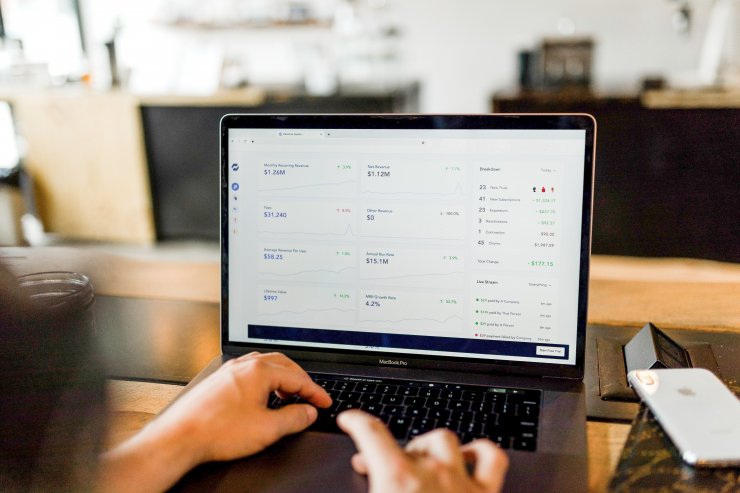 4. Streamline the Sales Process
Streamlining your sales process with the help of your CRM is directly related to the first point in this article. A streamlined sales process improves different aspects of your organization including the fact that it can boost sales. You can free the sales rep up and continue pursuing new customers.
As mentioned above, your team can keep track of virtually all the metrics that could be important for you as a part of the personal information about your clients. Everything can be accessed at once on one dashboard meaning that you spend less time, effort, and money on keeping everything in check.

5. Plan Activities Ahead
While tracking the past data is nice, planning ahead is even better. You can significantly increase sales and reduce costs this way, so it's very important to acknowledge the usefulness of sales CRM in this way. It is impossible to do everything all at once, so having a comprehensive plan is simply essential to any job.
You can plan as much as a day, a week, a month, or even a year of your future activity with the help of a sales CRM program. Don't forget to sort your priorities through and pay more attention to the tasks that are urgent or require more time to be completed.

6. Reduce New Customer Acquisition Costs
This is probably one of the best news out of the whole article. Sales CRM can help you reduce new customer acquisition costs dramatically as well as help you boost sales among first-time customers. You always have to remember that new customers are just as important as repeat clients, so they mustn't be overlooked.
You can close sales much faster and reduce the amount of rework. This is all possible thanks to the smart processes and real-time decision support that CRM programs provide teams with. The result is that your customers are happier and more satisfied with the interaction they had with your organization which leads to word-of-mouth advocacy.

7. Scale Your CRM
Customer relationship management programs are scalable and can grow and develop along with your business. This means that they can directly influence the development of your own organization as well as your business can influence them.
It is crucial to remember that the underlying architecture uses adaptable codes that can be customized for certain business scenarios. And that can be achieved without any additional code writing. You won't have to spend additional money on increasing your potential. Instead, you might even be able to save up some money and direct it on a more important matter in your organization reducing your budget entirely.

8. Create a Self-Service Portal
Last but not least, your sales CRM can help you create a self-service portal allowing you to boost sales and save the money you need to use elsewhere. Basically, a self-service portal or an SSP is a strategic way that allows you to have a quick turnaround for creating and resolving cases. At the same time, it doesn't even add any pressure on your contact centers.
Your customers will be able to use various communication touchpoints across the different channels you work with. This will, in turn, reduce person-to-person time, overall customer service costs, and administrative costs. For instance, your clients will be able to apply for financial schemes and be approved almost immediately.
You can also include quick surveys in your self-service portal. These surveys will help you collect feedback regularly and identify areas that must be improved or developed. The sales CRM program can then be used to instantly assign the tasks to the members of your team without losing any extra time. It's easy, yet many organizations and businesses seem to forget about it.

Final Thoughts
In conclusion, saving money for your organization by using sales CRM is very possible. Use these eight simple ways to help you reduce costs with the help of your customer relationship management program.