Here's something you might really want to take note of – 73% of consumers say they are more likely to choose a business with online customer reviews over a business without them. That's a pretty valuable piece of information right there and one you should remember if you are trying to solicit a happy customer review. 
Maintaining a glowing online reputation is a balancing act that draws on several factors, but none so important as customer satisfaction. A happy customer will reward your business with a positive review, and that, in turn, will help to propel your sales ever higher and stimulate your company's growth.
But, even the satisfied ones can forget to leave a customer review, so its vital for you to learn to implement the very best practices for collecting that valuable feedback.
The importance of a good customer review
The value of a good customer review has been proven time and time again, so, if you're questioning whether they are important to your business or not, the answer is a resounding YES they are! Customer reviews have become vital in modern business.
It has become commonplace for consumers to research a company and its products online before making a decision to buy. To put it simply, it has become a critical part of the modern online buying process. However, the abundance of choice out there has also muddied the waters somewhat and has made the buying decision an even more complex and time-consuming affair. But that's where customer reviews come in.
To quickly and easily gauge the real value of a product or service prospective customers now prefer to seek out the opinions of those who have taken the journey before them. Research shows that 84% of people trust an online customer review as much as a personal recommendation, and 73% are more likely to choose a business with online reviews compared to those without.
Ignoring the importance of an online customer review can result in a business losing more than 50% of its potential customers; a risk that no smart business should ever be willing to take.
The types of online customer reviews you should not ignore
So, you probably think that one online customer review is just like any other, but you're wrong. There are different types of reviews, each of which can affect your conversion rates and your bottom line in different ways.
Analysing and categorising customer feedback into differing categories can really help you figure out just where and how to use these reviews to create more value for your company. Let's take a look at the various types of online reviews and how they can help boost your sales.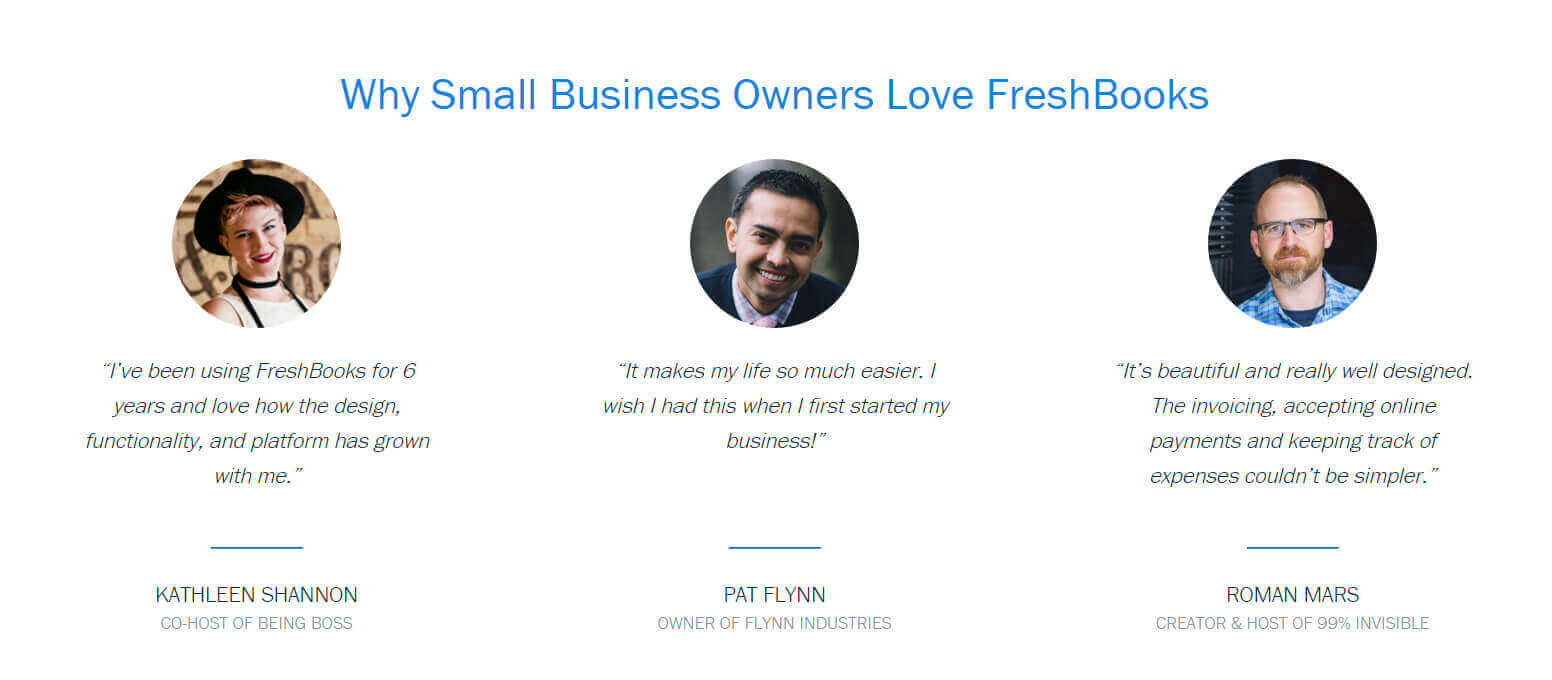 #1 Testimonials
Using testimonials is one of the most effective ways of converting visitors into customers. If you're trying to establish credibility, real-life customer stories are the method to prove to prospective buyers that your product does exactly what it says on the tin. Testimonials give you the opportunity to use real customers' words to prove your product claims. When you're making big promises that concern that quality, durability, performance or impact about your product or service, consider placing a relevant testimonial close to that statement to provide hardcore evidence and establish trust.
#2 Product Reviews
First of all, unique product reviews mean extra SEO juice. Search spiders love fresh content. Adding product reviews to your site will not only help you improve customer experience and boost sales, but will also help grow the flow of traffic to your website. Online product reviews from customers contribute to building your brand's trustworthiness, allowing new users to feel more comfortable about making their first purchase with greater confidence. Research shows that a single product review can boost sales by 10% and 200 reviews can increase sales by 44%.
#3 Customer Rating and Customer Review Software
What is CRM integration with online review software? By aggregating user-generated content for you, it can be an exceptionally powerful influence on potential buyers. Different tools offer different possibilities, but most of them can do the legwork for you by collecting all reviews and ratings of your product posted online and displaying them on your site. The more reviews a customer sees, the more popular and the more trustworthy the site appears to be. If you are having trouble generating reviews using other methods, this could be the most simple and effective solution.
How a customer review can make or break your business
According to research, site visitors who interact with reviews, and customer question and answers, are 105% more likely to purchase while visiting. These customers spend, on average, 11% more than visitors who don't interact with user-generated content.
There's no doubt that customer reviews enable businesses to improve their conversion rates and build a stronger brand. But what happens when the reviews generated by your users are not so good? What impact could they have on your business?
Interestingly enough, various studies have found that bad reviews can actually help improve conversion. 68% of consumers trust reviews more when they see both good and bad feedback, while 30% suspect censorship or faked reviews when they don't see any negative opinions on the page.
Consumers who are actively seeking out bad reviews are often at the end of their buying journey and tend to convert more fluidly, even if they encounter some negative opinions; so long as their core expectations are met, they are willing to accept the possible risks that may come with their decision.
However, bad reviews must be proportional to positive customer feedback. Negative reviews serve an important purpose by making great reviews more believable, but as soon as the balance is tipped, it can send a business nose-down. Let's say you have 15 product reviews on your site. In such case, you could afford to have 2 negative reviews and they'd still be making a positive impact on your conversions. But more than 2 bad reviews would dampen your sales.
Case studies
Case studies are yet another form of customer review. It's a more structured, eloquent way to use your customers' success stories to fuel the growth of your business. Case studies are geared towards showcasing the key benefits of your product or service, and how they can meet and exceed the customer's expectations. The element of surprise, the unexpected success that comes from using your product is what makes case studies a secret weapon in every marketer's arsenal.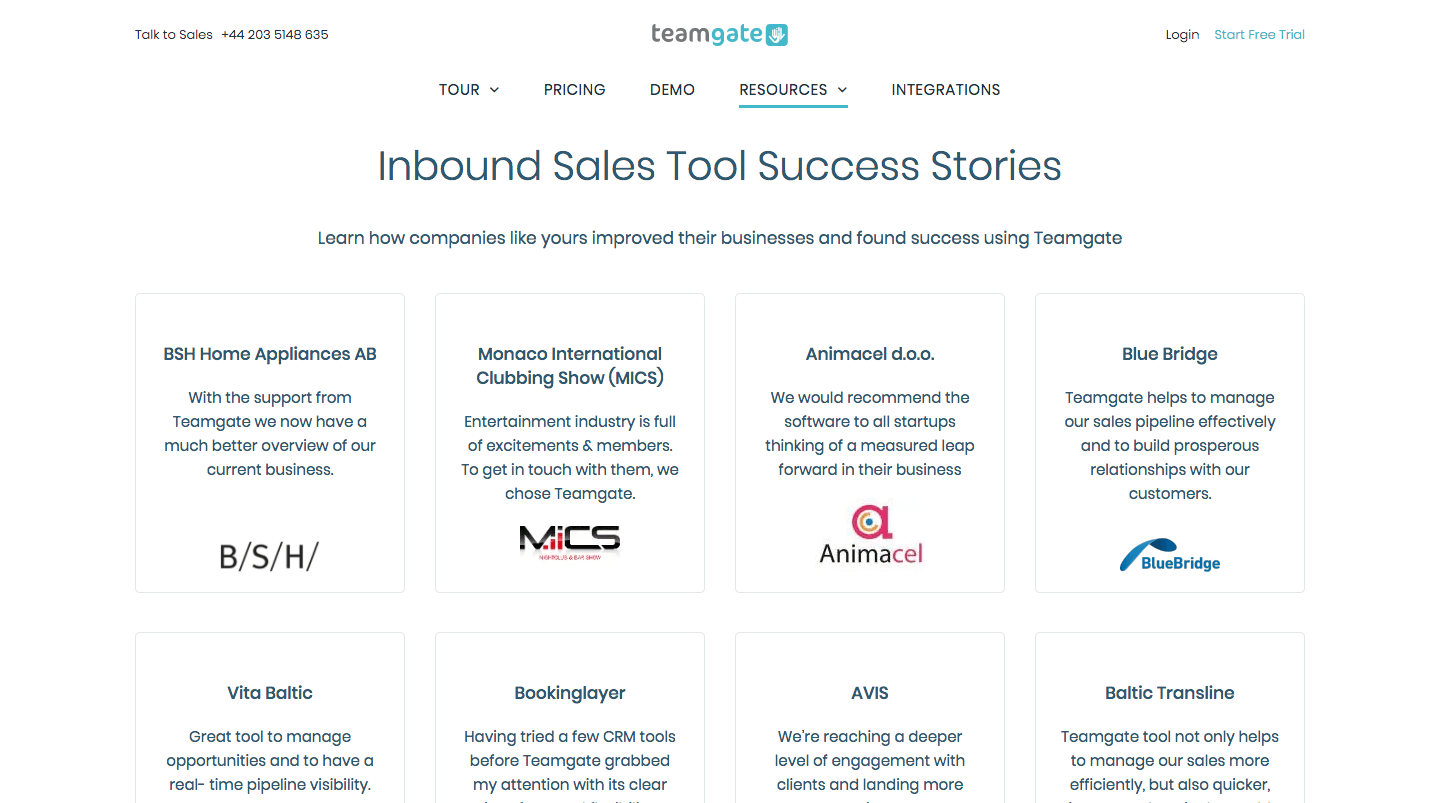 When crafting compelling case studies, it's key to ensure that you're using exact words and phrases from your interview with the customer to bring out the authenticity of the experience and strike a chord with the readers. For our own case studies, we aim to highlight the result that was achieved using Teamgate CRM.
As a way of demonstrating social proof, case studies take consumers on a journey from "life before the product" and "life after the product" which can really showcase the rewards to be reaped.
Techniques – how to ask for a customer review
One thing that businesses need to realise is that customers don't want to leave reviews. To get consumers to review your product or service, you need to create a more compelling reason than the standard "sharing your experience with others" excuse. Once that is figured out there are various techniques at your fingertips.
Post-purchase email follow-up
Sending an automated email immediately after a purchase can help you catch consumers in the right mental state and buzzing from the excitement of buying what they wanted. Amazon excels at this technique; they shoot out emails requesting feedback seconds after the payment is completed.
Enable reviews on product pages
A simple and quick way to engage your customers and aid your conversions is to display review forms on product pages. This could be further enhanced by adding star reviews to accompany customer feedback.
Create incentives for customers
It's possible that customers are greatly enjoying your product or service, but simply don't want to invest their time and energy into leaving feedback because they don't see how that would benefit them in return. Creating rewards for customers who leave online reviews is an effective tactic for increasing engagement. Offering limited-time discounts or coupons could not only encourage your customers to leave feedback but have the potential to help you generate repeat sales.
Take advantage of social media
Using social media to reach out to your loyal customers and fans is a fantastic way to attract more customer reviews. Simply share a link to your product review form calling all customers who bought something recently to leave their feedback. In exchange, you can offer incentives; like coupons, points or vouchers. Sharing existing customer reviews on social media is also a great way to show off your products and spur other customers into action.
Who should you ask for a customer review?  
Reaching out to loyal customers first makes sense for two reasons. First of all, they're more likely to put in the time to write an online review for you because they like and trust your brand. Secondly, extending a special offer or discount to them can not only get you the reviews you're after but at the same time give your repeat sales a lift and strengthen the bond with customers that have the potential to become your brand ambassadors. Customer satisfaction is a key metric to monitor; happy customers become your brand advocates and can generate a significant amount of revenue by referring their friends.  
But, if you're actively approaching customers and requesting them to leave feedback, you should also be prepared for the possibility that some of them may also be disappointed with your product or service, or even angry for not getting what they may have expected. As we've discussed before, negative reviews are needed too, yet it all comes down to the ratio of positive to negative feedback that you receive.
Handling bad reviews with grace is an opportunity for your business to retain the unhappy customer and even generate positive PR on the back of it. Take the time to listen to and empathize with the unhappy client. Show that you care and offer to solve the issue the best way you can. This could involve facilitating a return or exchange of the product, offering a discount on a future purchase, or promising free shipping on the next order. If the customer is still unsatisfied, the best thing you can do is learn from your mistakes and move on. Potential buyers will notice and take into consideration the effort you put into accommodating the disgruntled customer. Knowing that the brand doesn't shy away from difficult situations and strives to rectify its mistakes will make them more comfortable with making the final purchase decision.