GetApp has published quarterly CRM industry trends report for Q1 2016. The Report is part of GetApp's quarterly product ranking, GetRank, where Teamgate was announced as CRM #2 of the top 25 CRM apps based in the cloud.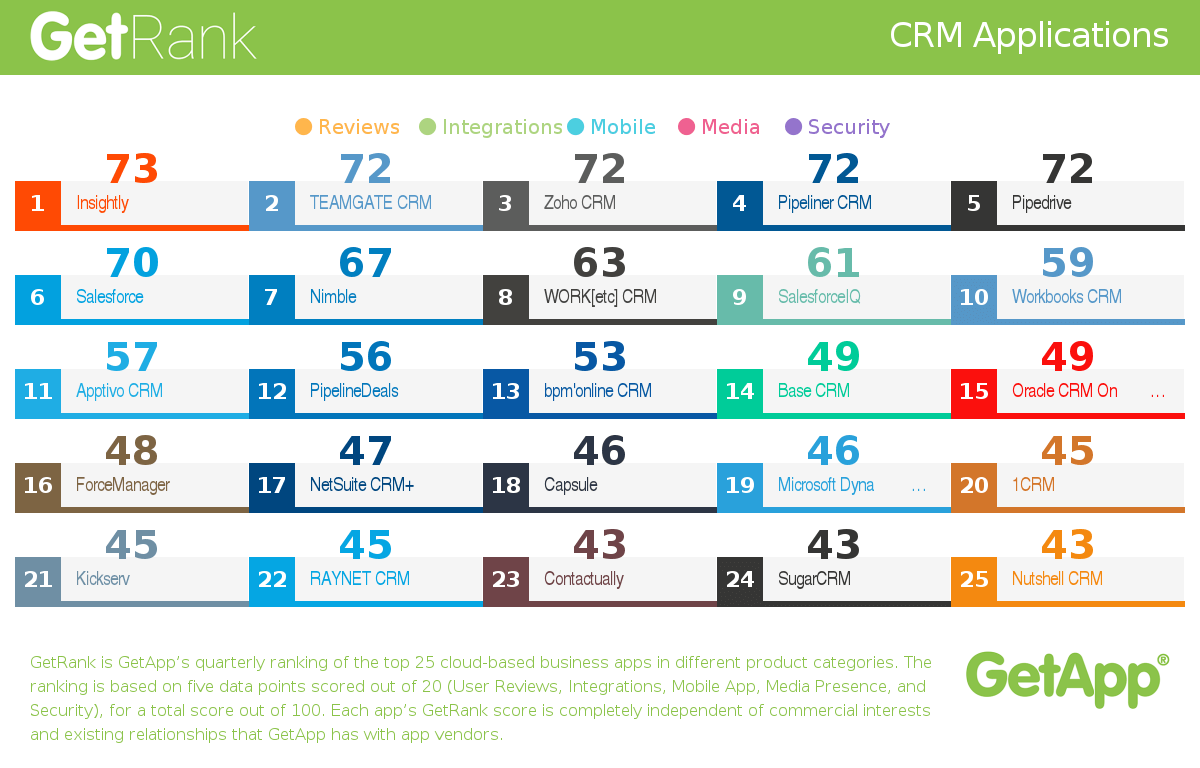 The report, "Customer Success in the Cloud: Key Trends for 2016" highlights the most important trends in the customer management space to help you choose the right cloud-based CRM, Customer Service, or Call Center application for your business.
In GetApp report, you'll find:
Expert analysis and industry commentary with insight into some of the most notable developments in customer management software in Q1 of 2016.
Unique insights from data collected through GetApp's research program, GetData, as it relates to user perception of cloud-based business software.
The Q1 2016 ranking for CRM, Customer Service & Support, and Call Center software.
A detailed explanation of GetRank and the five unique data points used to calculate an app's GetRank score.
Do you have a CRM that keeps you organised?

The most user-friendly CRM on the market. 14-day free trial.

Start Free Trial

Painless setup, no credit card required
KEY TRENDS FOR CLOUD BASED CRM 2016 :
With CRM emracing the cloud, having a native mobile app is integral for a CRM solution.
Analytics can provide useful data about the entire customer journey for marketing and sales departments.
Security concerns include data storage and protection.
Social listening has become a great way for companies to get users' perceptions about their products.
For a full report on GetRank and quarterly industry trends, check out the full research or simply press the picture above: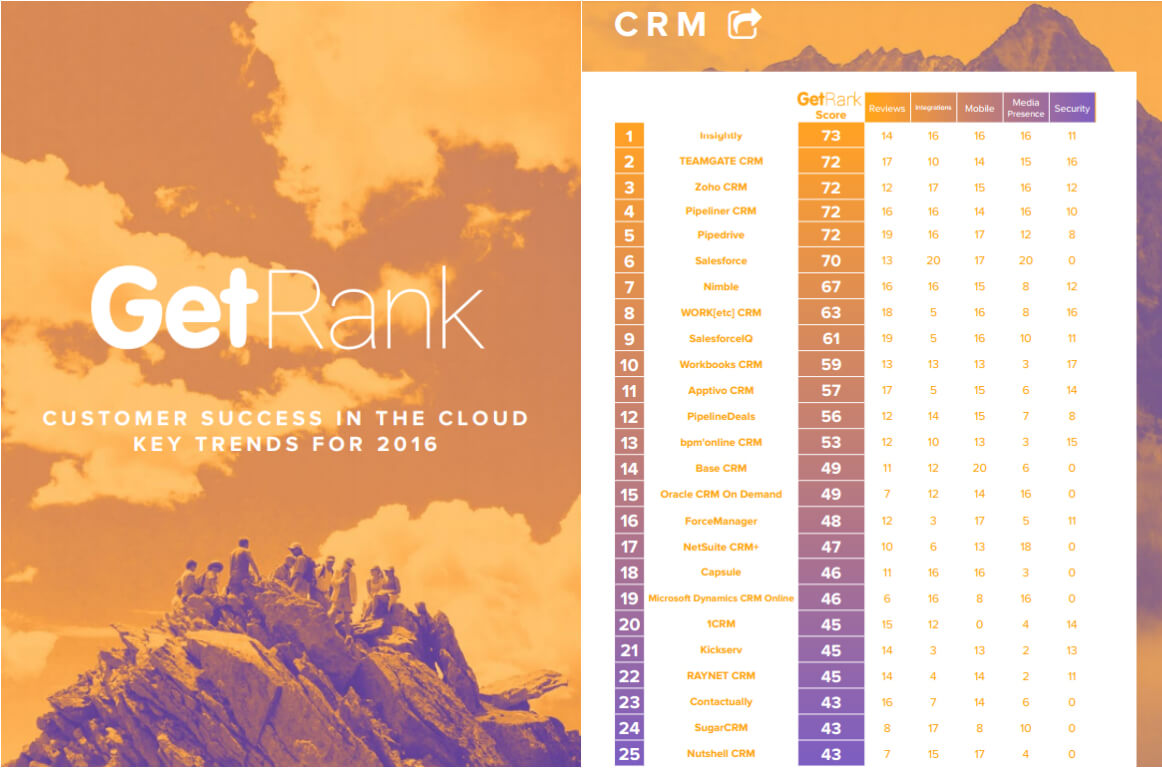 Related: 4 Crucial Sales Trends You Cannot Afford to Ignore in 2016 and Teamgate becomes CRM & Sales Management Category Leader!