2016 has been an incredible year for Teamgate with a wide range of the fresh market opportunities, significant investment and new experiences. Since the learning from industry experts and networking is one of the most important leverages for doing business, in this blog post we look back over all attended events in Europe and put together a list of the TOP hottest startup conferences this year. Also, as there are so many top-quality conferences and events for startups and tech companies, the interviews with few of the organizers as well as many lessons learned and other important details are included, too! 
GOOGLE CAMPUS WARSAW
Warsaw, Poland, January 7
2017 has already started with Google Campus Warsaw. Despite the fact, this year's campus is already over, we highly recommend to save the date for the next year's event.
We have been chosen to participate in this weekly campus organized by Google. It was a week-long session with pitching workshops, design thinking training, theoretical and practical sessions. Everything was so impressive because the event featured speakers from Google and Facebook.
Image source: ITKeyMedia
We have the training sessions held by experts such as Marcus Corah, Rafal Kudriawcew, Wolfgang Oberauer and others industry's stars. You know, it is super cool to work together with such professionals and be inspired. Moreover, this event not only gives an opportunity to learn but also brought large groups of entrepreneurs with the same interests together in order to create a network.
Lessons learned:
As the event has been planned so precisely almost without any free time, we really recommend to participate there for a whole team (or at least 3-5 member of the team) in order to reach the maximum.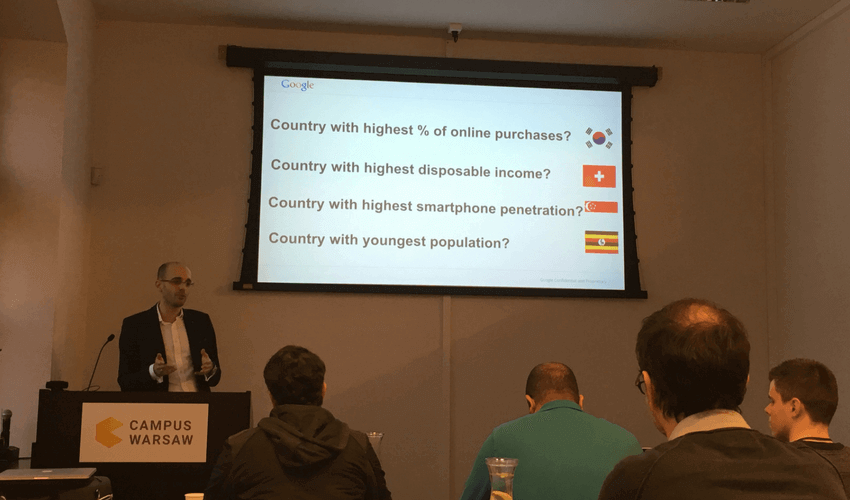 Image source: Teamgate
Therefore, as we came three of us, we were able to attend as many events as we would like to. For example, one team member was dedicated to networking, another one to pitching and presentations and the third one to learn and improve his own competencies in order to share the knowledge with the whole team later on. Actually talking about this kind of events, it is always worth to remember that know-how and priceless experience which have to be absorbed is simply "walking around", so you just need to grab the opportunity, meet people and talk-talk-talk.
[optin-monster-shortcode id="kandoug21absj0ox"]
Finally, we all know that sometimes you are not able to spend as much time with your colleagues as you would like to, so these events are a great opportunity to discuss with your co-workers about future plans or just drink a couple of beers. So, one more lesson learned is to use this kind of trips for teambuilding, too.
Worth to know:
Google Campus Warsaw is located in the Praga district of Warsaw, in a place where 118 years ago the idea of the Polish "Koneser" distillery was born. The whole district as a former industrial area is impressive especially to unexpectedly found the modern office space inside these factory buildings.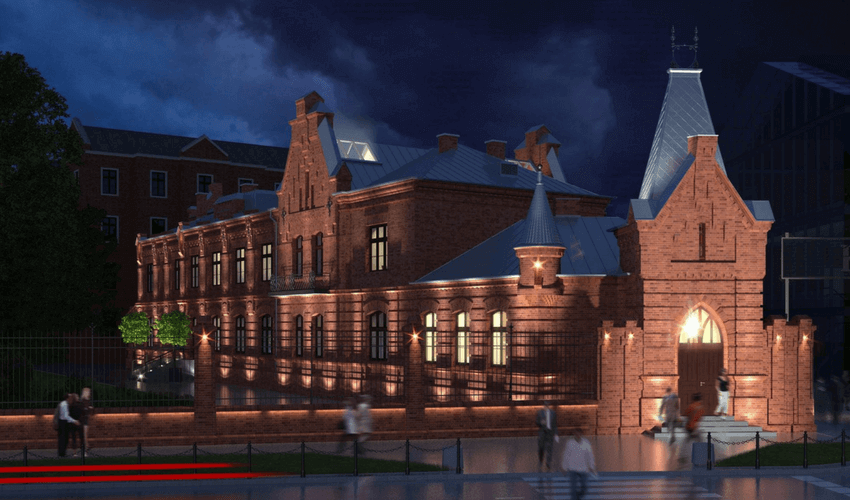 Image Source: Liebrecht&wood
By the way, as Google Campus Warsaw is a part of global Google Campus community, you can easily choose the most suitable location for you, whether it is Warsaw, London, Madrid, Tel Aviv, Seoul or even São Paulo in Brazil.
SALES INNOVATION EXPO
London, UK, March 28-29
It is our next big event taking place on March. Sales Innovation Expo is one of the largest and most important events gathered sales experts around the Europe.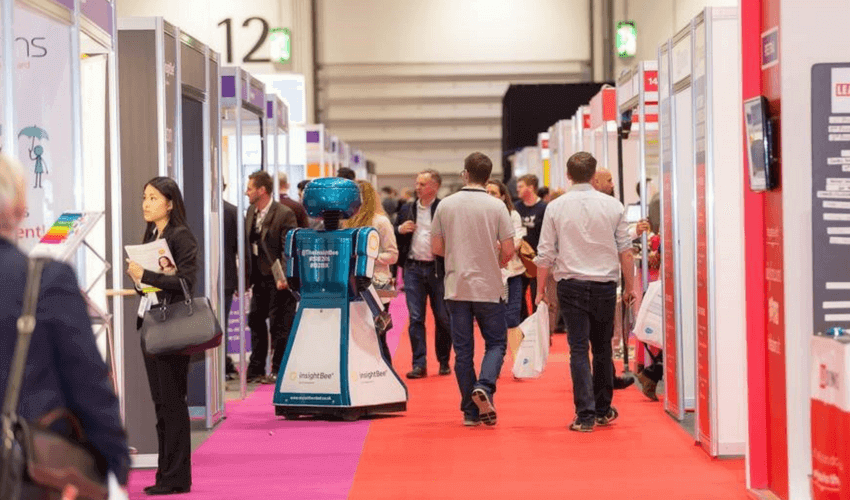 Image Source: Sales Innovation Expo
Edward Lawrence, this conference's director, says that the event is a perfect place for startups giving an access to the most recent market intelligence and research as well as the latest tools available on the market today.
"If you are serious about growing your business, there will be no better platform in the UK to network and be educated by like-minded business people", Edward Lawrence says.
With 70 of the industry's well-know companies exhibiting, 95 expert speakers, and 10.000 visitors per day, we have participated in last year's event, too. Actually, we would say that it was our first such a large-scale international exhibition.
We had a display booth and a good place where to set it up. But unfortunately, we didn't do our homework well enough. We simply did not schedule business meetings before the conference begins, so we just had to catch our prospects and partners directly at the venue. Of course, it wasn't so effective as it could be.
In any case, this event allowed us to successfully close the several deals as well as better understand the UK market. Indeed, it was the largest foundation in the development of a new company's branch office in the UK.
Lessons learned:
The first one lesson as we have already mentioned is to do your homework well by arranging as many business meetings as possible in advance.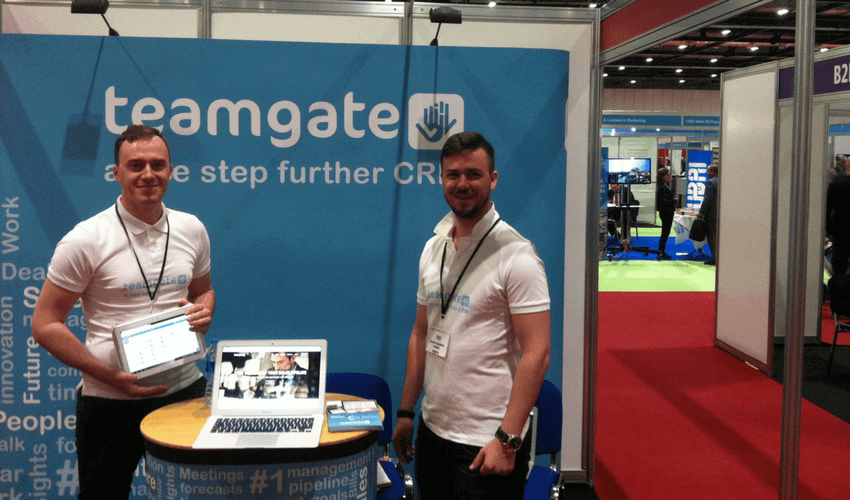 Image source: Teamgate
Despite the fact, this kind of exhibition can be the opportunity of a lifetime, let's face the fact that usually startups don't have the big budgets while market leaders do. So, it's worth to be smart enough about your budget. For example, consider the chance to order booth directly in the UK instead of carrying it out from your country. That can allow you to spend approximately 7 times less. Actually, it's a lot! Furthermore, we could also recommend to order all the necessary furniture (table, chairs, etc.) on site. On the basis of our calculations, it is considerably cheaper, too. Finally, remember that in this game isn't always about who spend the biggest amount of money but rather who does their homework better by being more prepared.
Worth to know:
All these exhibitors, seminars and networking opportunities are completely free to attend. You are able to book your tickets here. 
PIRATE SUMMIT
Cologne, Germany, September 6-7
This is one of the craziest events where we have participated yet. Pirate Summit, often called Europe's "Burning Man", is an event designed for early-stage startup founders.
The aim of the two-day event is to gather around 1.000+ participants including 650 startup founders, 200 leading investors, 150 corporate and media executives. During this event, the startup has every chance to meet and talk with representatives from the biggest European venture capitals funds, well-know investors and other startup-world-stars. Moreover, pirate theme, startups' "Walk The Plank" pitch competition, and passionate tech savvy crowd create an unlikely atmosphere.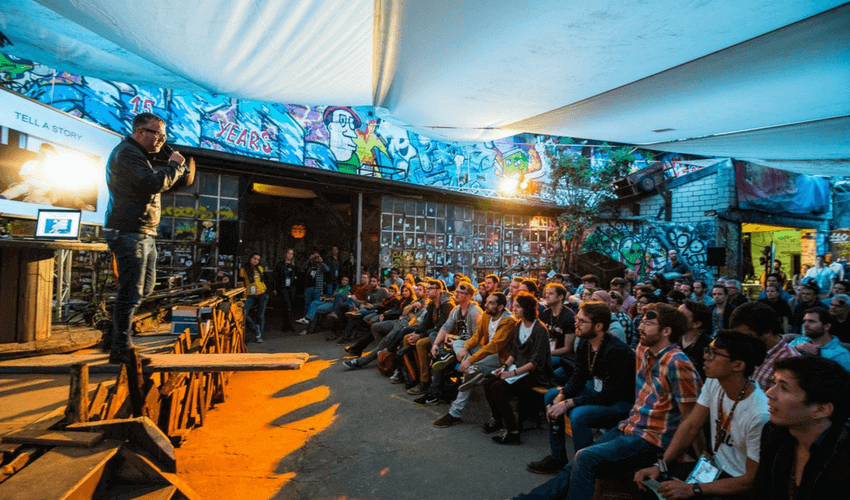 Image Source: Pirate Summit
It's funny to remember how we have been shocked after we realized what kind of crazy event it is (and we are not even talking about its after-party yet). Actually, we were ready to expand our network by pitching to investors and meeting them face to face, but surprisingly, it was the opposite! Venture capitals funds, angels, and other investors presented themselves in front of a massive startups' audience by trying to convince them to cooperate. That feeling was awesome!
Also, one of the most pleasant parts of the summit is a chance to meet all the important people without wearing a suit and talk with them about business in an informal and friendly way. It inspired us a lot and turned to continue our work with even bigger enthusiasm!
When we talked with Melanie Malurday, the representative of Pirate Summit, she said that this year they plan to focus even more on networking opportunities.
"Pirate Summit strives to connect early-stage founders and investors to create meaningful connections. All participants are handpicked from thousands of applications or personally invited to offer networking on the highest possible level of influence and quality. We would like to make sure that every participant leaves the Pirate Summit with new meaningful connections and two fantastic days to look back at". In addition, according to her, it is expecting to welcome about 1.200 participants this year.
Lessons learned:
As a startup, you have to be always prepared for anything. At this case, to play by the new rules of the game – instead of pitching by ourselves, listen to the pitches from investors. Believe us, it can easily break your balance – at least for a while.
Also, one of our suggestions is to take part in summit's after-party. Despite the fact, that this event is very informal, an amazing party lets you establish the even more personal relationship. As organizers say "you will meet like-minded people and celebrate entrepreneurship with your next potential business partner, investor or friend."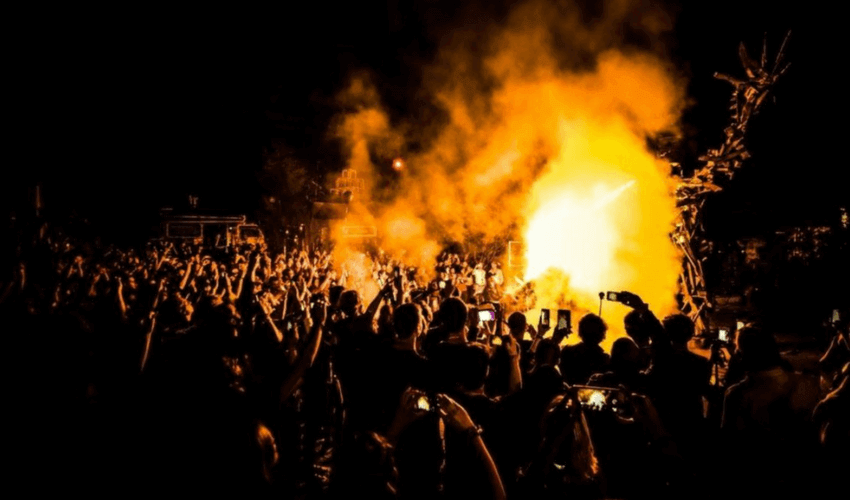 Image Source: Pirate Summit
Besides, you simply have a chance to party hard with your colleagues, too. After all, "work hard, play harder" we would say.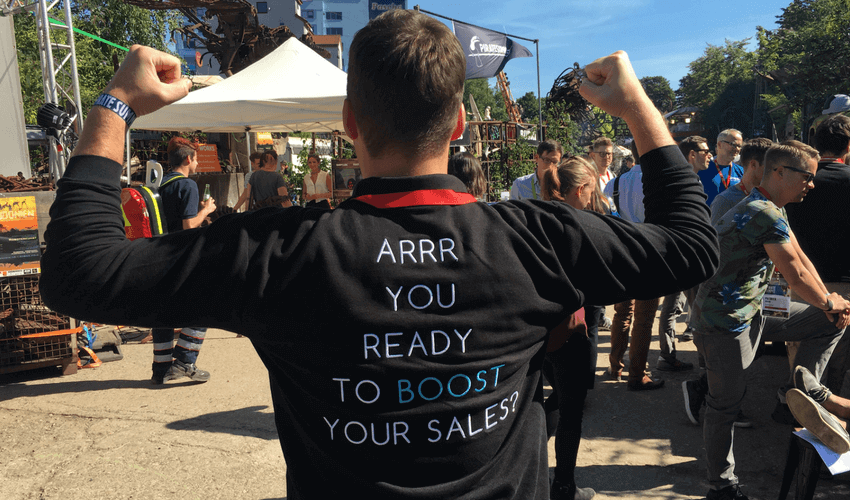 Image source: Teamgate
By the way, be ready to spend an extra time by trying to find the most suitable and cost-effective plan to reach Cologne.
Worth to know:
The event takes place in Odonien, the wicked and legendary republic of pirates, dinosaurs, and other creatures. As the organizers want to skip the formalities, during this event it is not desirable to wear a suit. "Please leave your fancy suits at home. We would like to dress as pirates as possible instead", organizers note. By the way, it's not a joke, because all the suit-guys have been kind of mocked in order to force them to change their fancy clothes.
Also, please keep in mind that the mobile app will be created this year, too. "We are working on our own networking app for the Pirate Summit, which will allow us to adjust the networking process to the specific needs of our participants. The goal is to create even more meaningful connections", says Melanie Malurday. So, it is definitely worth to add this event to your list.
More information about the summit, please find here.
LATITUDE 59
Tallinn, Estonia, May 25-26
Estonia is known for Skype, for its e-Residency and digital society in general. Therefore, Latitude 59 is the flagship startup and tech event of the world's first digital society. Today the event attracts more than 1.500 participants including startups, entrepreneurs, and investors.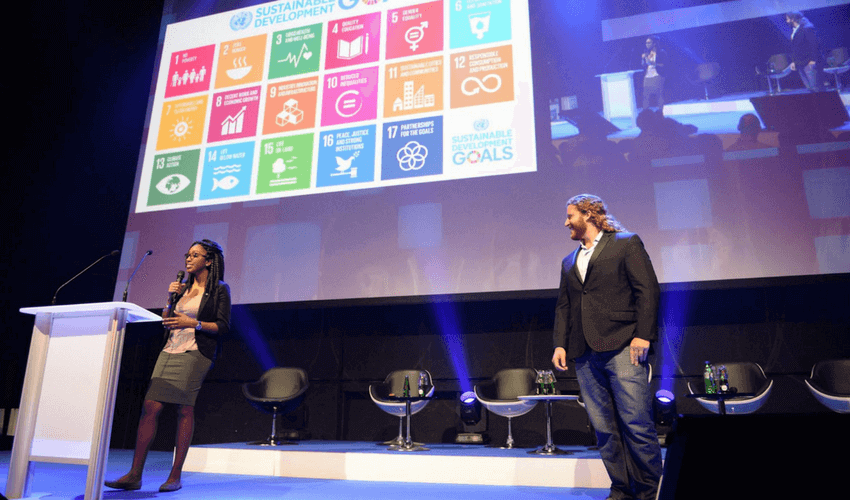 Image Source: Latitude59
It was amazing to listen to an inspiring speech from the Minister of Entrepreneurship and Information Technology (just look, Estonians even have the Minister of Entrepreneurship and Information Technology!). Also, we were no less impressed by listening the Prime Minister of Estonia and his ability to talk with startups in our language.
The strong synergy between startup business and the government was seen clearly. Overall, it was totally obvious that Estonia has a clear picture to became a part of a global startup ecosystem.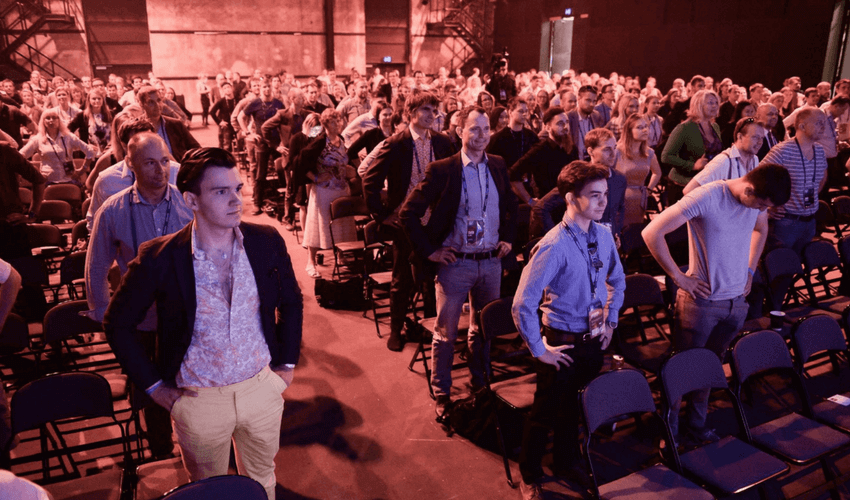 Image Source: Latitude59
Lessons learned:
Let's not confuse ourselves by thinking about Latitude 59 as a small regional event organized only for Estonians, Latvians, Lithuanians, and in the best scenario for Finns, too. It's a quite big international event with participants not only from the Baltic region but from Western Europe, Russia, US, and Asia, too. So, we advise you to consider it and be prepared for the event well enough.
SILICON VALLEY OPEN DOORS (SVOD)
State of California, US, May 24, 2017
Despite the fact, 2017 event has been located to its homeland, Silicon Valley Open Doors (SVOD Europe) was one of the most informative events for startups in Europe. The key purpose is to gather only 25 the hottest startups around the Europe in order to pitch their products and services to prospective investors. Moreover, the program also includes speeches from a brilliant lineup of guests from Silicon Valley.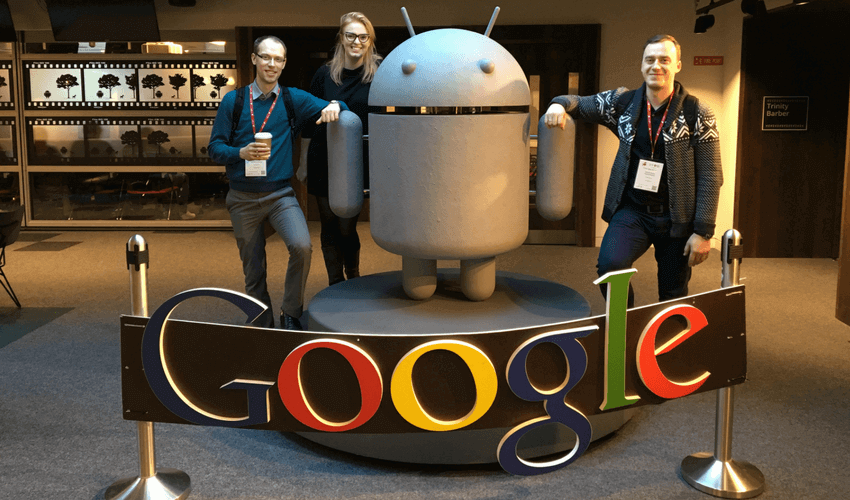 Image source: Teamgate
We definitely say this event acts as an alternative to traditional, crowded conferences. It is a quite intimate and cozy meetup held at Google's European Headquarters in Dublin, Ireland. Therefore, we had an opportunity to look around in Google office as well as talk and consult with various mega-company's experts. The chance to talk with Google employees does not appear every day, so we learned a lot even during this short period of time.
Furthermore, as we use many Google products, it was a great chance to discover the new solutions which could be used by our employees to solve their daily task.
Lessons learned:
Networking is one of the most important things you do in order to help boost your business. Therefore, during this kind of event, the initiative and intention to meet and talk with high-profile investors, founders, CEOs, and other leaders from Silicon Valley should come from your side. So, don't be afraid to start first!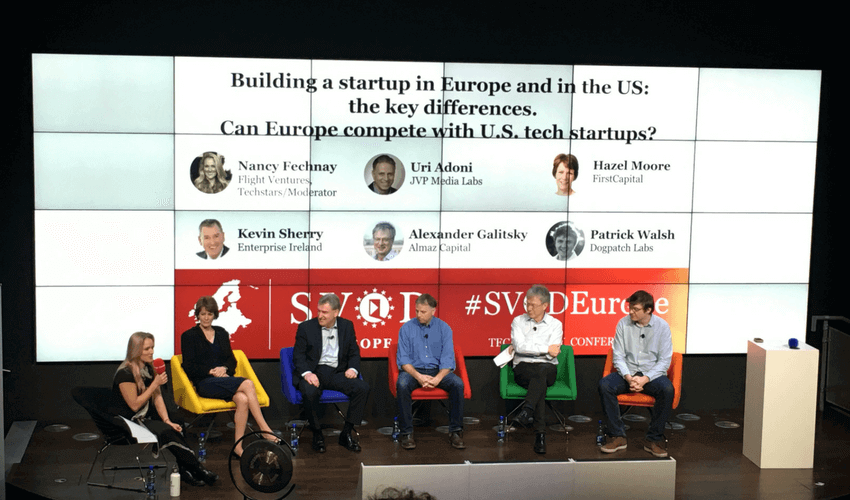 Image source: Teamgate
Also, we would like to advise to use your free time as efficiently as possible. If you just have a free time, don't forget to plan the meetings with your clients and partners around the city. From our point of view, the startup have to always demonstrate the initiative and take actions first. Consequently, as we had a little time, we contacted our partners Zendesk and Intercom in order to visit their offices and meet the representatives in person. Believe us, it was such a great experience and a nice example how easily the network can be built.
Worth to know:
As we already mentioned, this year SVOD came back to the US. Nevertheless, perhaps it is even more important (and definitely more catchy!) to plan participation in the upcoming event, too. Here you can find more useful information.  
Do you have a CRM that keeps you organised?
The most user-friendly CRM on the market. 14-day free trial.
Start Free Trial
Painless setup, no credit card required
LEARN, MEET, NETWORK, AND SHARE
If you're still asking why startups should attend tech conferences, the answers have been presented earlier. In addition, we can just add these magic words: learn, meet, network, and share.
Besides, the various kind of information is so easily accessible nowadays, the conferences and meetups are an ideal place to meet the potential investors and partners in person by pitching them face to face. Moreover, as we have already mentioned, the greatest experience and know-how come together with people. So, participating in exhibitions, conferences and summits can be a really pleasant, quality and fast way to grasp the pulse of the market. After all, we all know that the best solutions and deals are still discovered offline.
Have we included your favorite? If not, feel free to provide additional input in the comment section below.